2012 archive
January 26 and 27, 2012
Conference title: Students First: Classroom Strategies to Promote and Improve Retention
Stipends have doubled this year: Part-time faculty will receive $50 for each session (RC, CA, SYL) they attend. Please check back soon for our registration page and breakout session titles.
Conference events: Each campus will host an engaging keynote speaker and two instructor-hosted breakout sessions that focus on classroom-based techniques you can easily incorporate. We will show you how! Please check back for breakout session titles.
Conference schedule
January 26: Rock Creek, 1-4pm

Keynote: "Linking Feedback to the Classroom"
Laura Massey, Director of Institutional Effectiveness, PCC

January 27: Cascade, 9am-12pm

Keynote: "Students First: A Success Story in Progress"
Bruce Clemetson, Vice-President of Student Services, Linn-Benton Community College & Sally Moore, Dean, Academic Development, Communication Arts, and Mathematics, Linn-Benton Community College

January 27: Sylvania, 1-4pm

Keynote: "Multicultural Awareness and the Diverse Classroom"
Karen Paez, PhD., Chair of Counseling Guidance and College Success Department, Sylvania & Katy Ho, Division Dean of Student Support Services
Keynote speakers
Bruce Clemetsen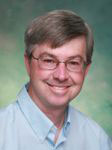 Dr. Bruce Clemetsen is currently Vice President for Student Services at Linn-Benton Community College in Albany, Oregon. He has degrees from Willamette University, Michigan State University and Bowling Green State University. Bruce has worked in various student affairs roles at multiple types of institutions. He teaches Administration and Organization of Student Services in the College Student Services Administration and the Community College Leadership programs at OSU. He serves on the CCWD Student Success Oversight committee.
Laura Massey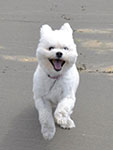 Laura Massey relocated from Dallas, Texas to become the Director of Institutional Effectiveness at Portland Community College in 2005. She easily left the hot summers behind and continues to attempt to "ditch" the accent as well.  Laura received her undergraduate degree in Business and her MBA (statistics) from the University of North Texas.  She has almost 30 years of experience working in higher education including areas such as Financial Aid, Human Resources, Information Technology and Institutional Research. While in graduate school, Laura taught undergraduate statistics and wishes to apologize to the students who did and did not survive her classes. She has spent the last 17 years working in community college institutional research and continues to be amazed that she gets paid for learning.
Sally Moore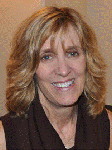 Sally Moore is the Dean of Academic Development, Communication Arts and Mathematics at Linn-Benton Community College. In years past, Sally has served LBCC in a variety of capacities including as faculty, department chair and associate dean. Sally's history in higher education includes teaching and administrative experience from OSU, Lewis and Clark, University of California at Davis, University of California at Santa Barbara, and Santa Barbara City College.
Karen Paez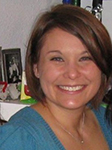 Karen Paez is a counselor and Counseling Guidance & College Success (CG) department chair at the Sylvania campus. Karen received her M.S. and Ph.D. in Counseling Psychology at the University of Oregon. She has worked primarily in college counseling centers, providing general counseling and crisis intervention services to students with a specialty in anxiety/stress management and cultural identity. Karen's research focuses on cultural climate within organizations, bi-racial/ethnic identity, and cultural competency training issues for students in counseling and psychology training programs. She serves as a member of the Sylvania Diversity Council, chairing the council's research and assessment committee. Karen first started teaching in 2000 and feels privileged to work in a position that allows her to interact with students in both a student services and instructional capacity.
Resources
Keynotes
Sylvania keynote: "Multicultural Awareness and the Diverse Classroom"
Rock Creek keynote: "Linking Feedback to the Classroom"
Sessions
Sylvania session 1: "Infusing Multicultural Content into Your Course"