Learning Garden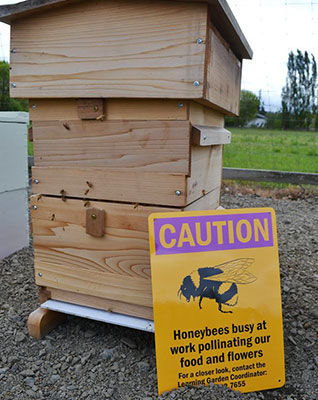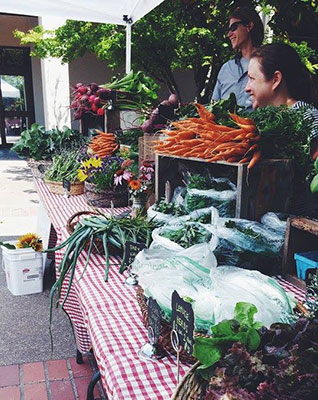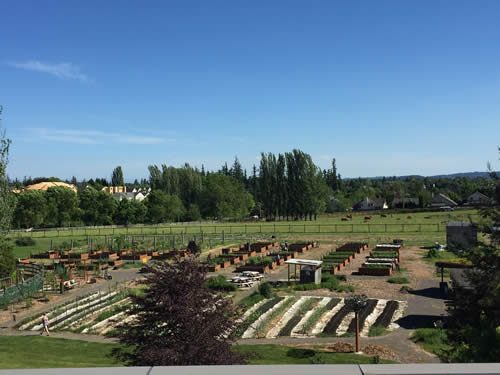 Caption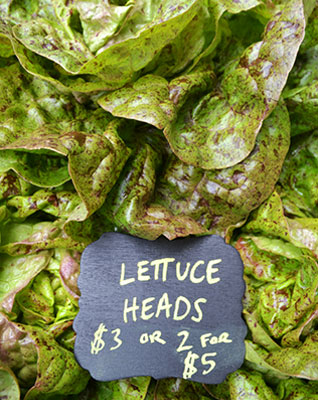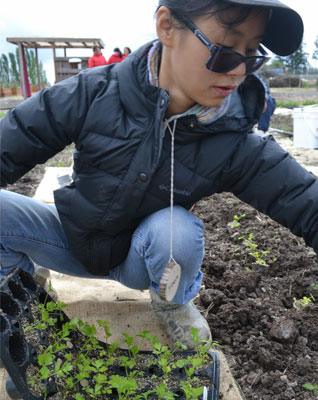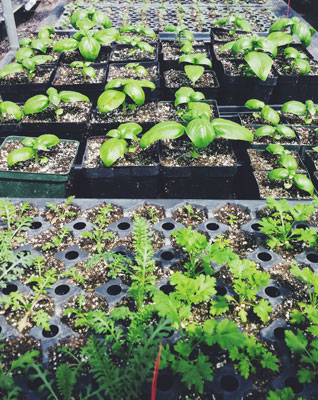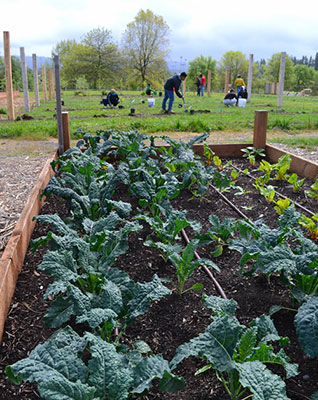 The Rock Creek Learning Garden promotes interdisciplinary academic achievement, leadership development and sustainable food systems. We provide experiential education and life-long learning opportunities for PCC students, faculty, staff and community members.
The Learning Garden grows vegetables, fruit, flowers and herbs on 3.6 acres. Within this space, there are 35 raised beds for farm stand and cafeteria production, 16 community beds, and ~1 acre in row cropping. The garden features an orchard, beehives, compost bins, an earthen oven, worm nursery, and a sustainable design cob tool shed. Food harvested from the garden is sold at our seasonal weekly farm stand Portlandia FarmStandia and to the PCC Dining Services. Surplus produce is donated to the Rock Creek Canteen Project.
In addition to the Garden Coordinator, the Garden is largely maintained by volunteer support. Garden volunteers are rewarded with vouchers for produce at Portlandia FarmStandia. Check out our volunteer page for more information on how to get involved.
Follow us on Facebook for more information and updates.
Future Plans for the Learning Garden
We have an enthusiastic team and lots (lots!) of good ideas. As we consider our future and our path forward, we weigh these ideas against our mission, the mission of the College, what will create the greatest impact for our students and partners, and our available resources.
Some of our current plans include
Expanding our current crop variety
Increasing harvest yield within our existing footprint
Creating a consistent Salad Garden harvest supply for the PCC Dining Services (cafeterias and catering)
Establishing additional curricular connections
Growing our partners and our donor base
We look forward to growing! Learn how to get involved.