Rock Creek facilities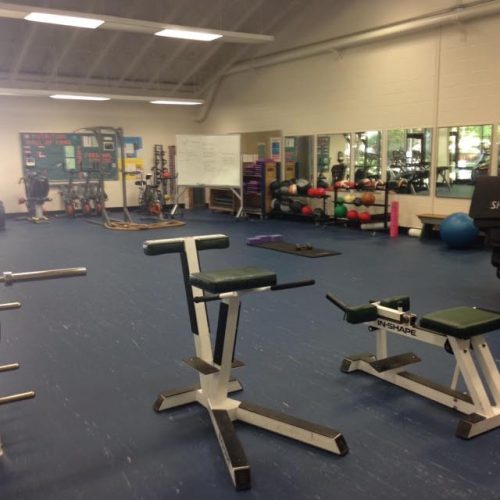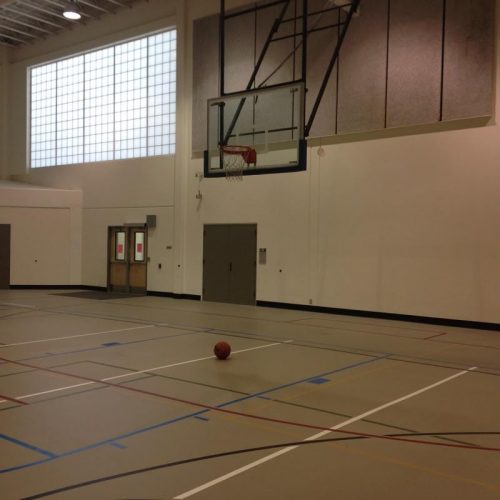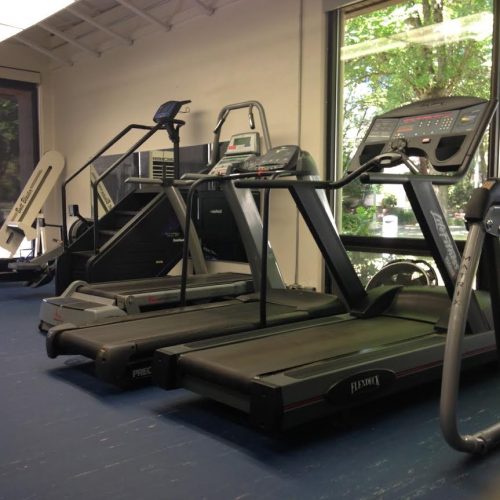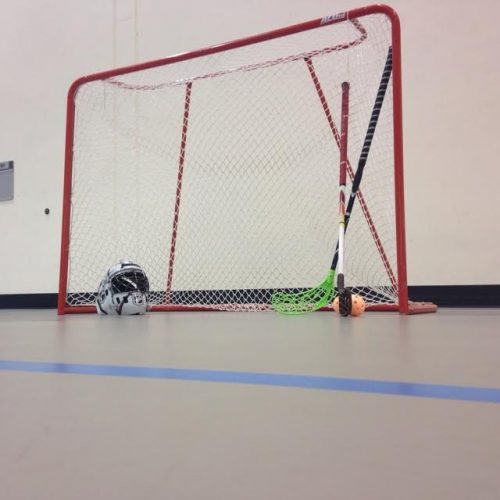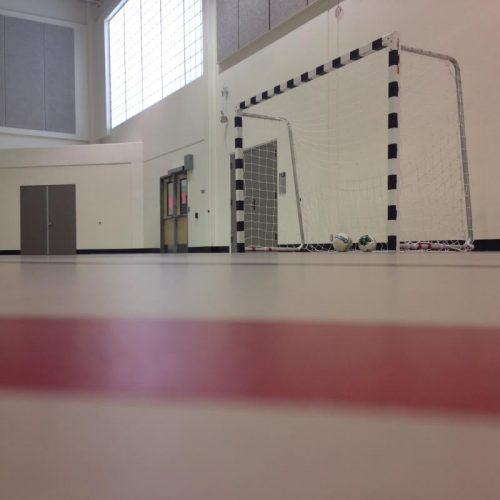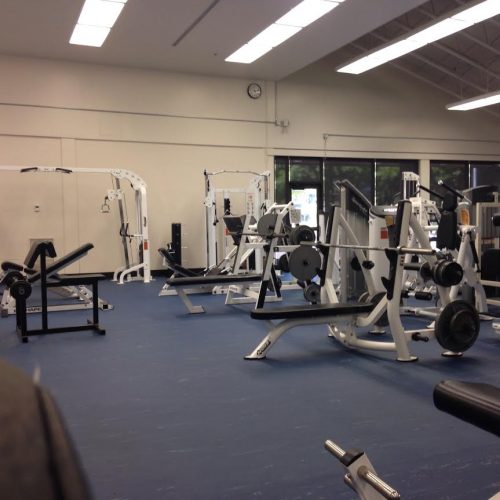 Contact
Rock Creek Building 5 Gym
Gym office: 971-722-7286
Schedule
Rock Creek has a gym! Come check it out. You can borrow a tennis racquet or softball gear to take out to the rec center next door or check out ball to play in the gym. Drop in during open workout hours and get in a set, or swing by during rec sports and learn a new sport. If you have any questions, you can always stop by the front desk by the locker rooms.
Weight room
One half of our weight room has a full selection of selectorized equipment, free weights, and cardio machines. The other half is a more open classroom/fitness space for stretching and floor exercises. The weight room is open to all PE students and non-PE students who have paid their $12 gym user fee whenever we don't have a class in session. See this term's schedule. Along with weight room access, the gym user fee covers the cost of a locker and towel service (with the exchange of an ID) and can be paid in the business office.
Gymnasium
We have a full-size futsal/handball/floor hockey court, 2 basketball courts, 4 pickleball courts, 3 volleyball courts, and a rock wall. The gymnasium is open to student use whenever there is not a scheduled activity (class or drop-in). Balls/equipment can be borrowed with just an ID exchange. The rock wall is currently only available for use in class or club. We also have a huge set of mats for judo/jiu-jitsu.
Drop-in sports
We host free weekly games of futsal, team handball, hurling, Gaelic football, floor hockey, volleyball, pickleball, and more. Just sign a liability waiver at the front desk to start playing.