Music at Rock Creek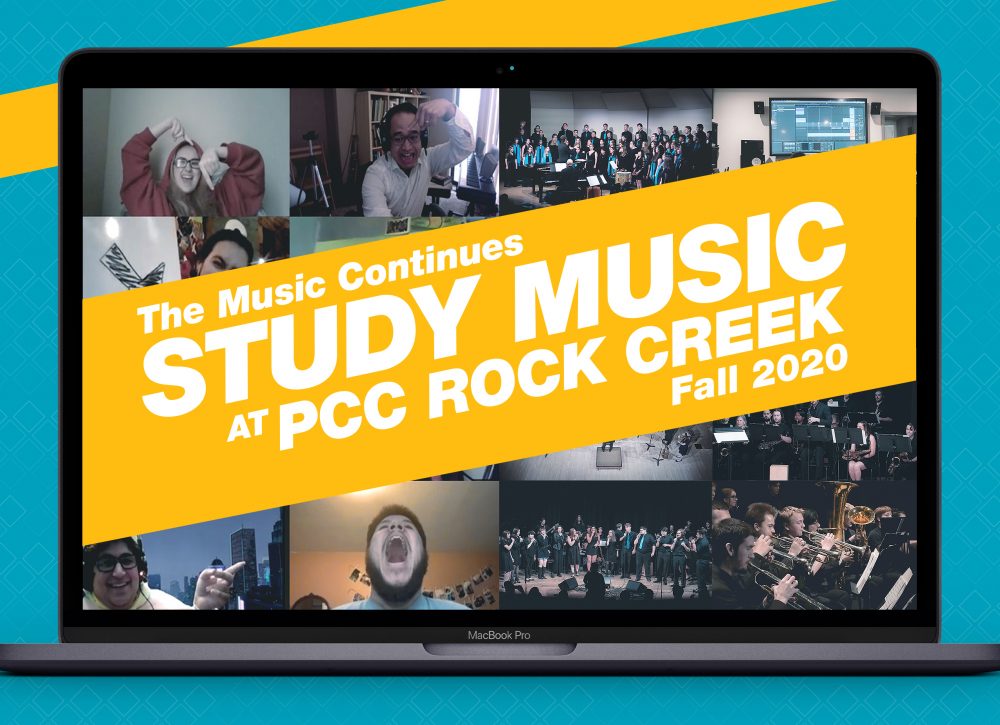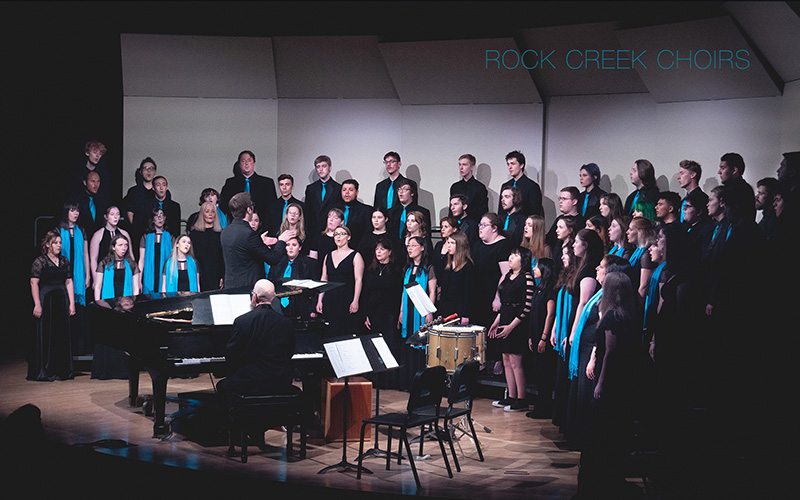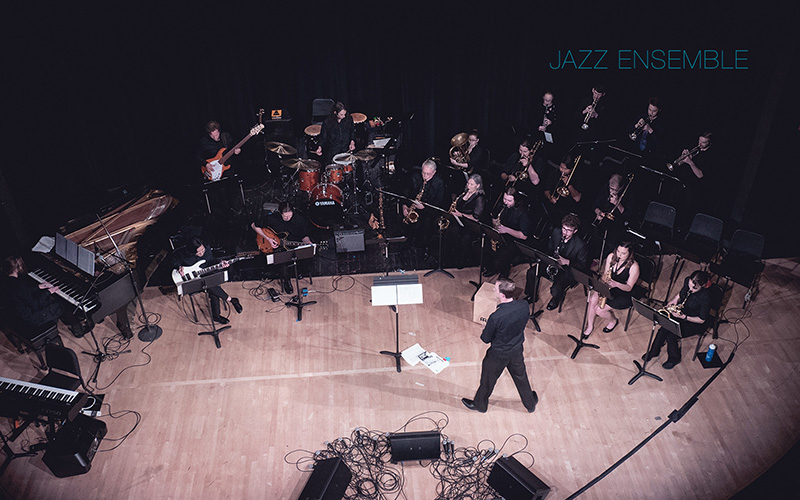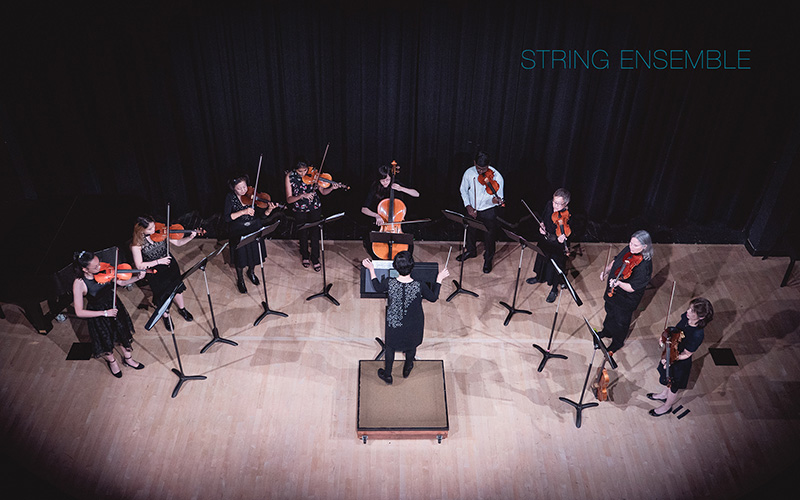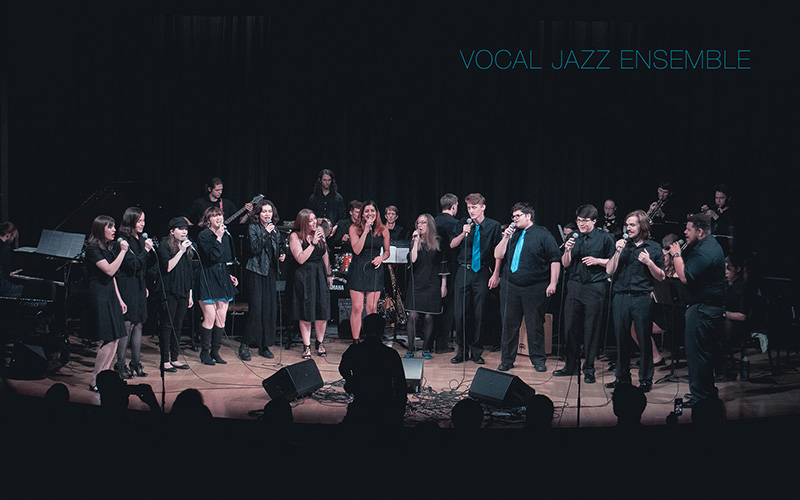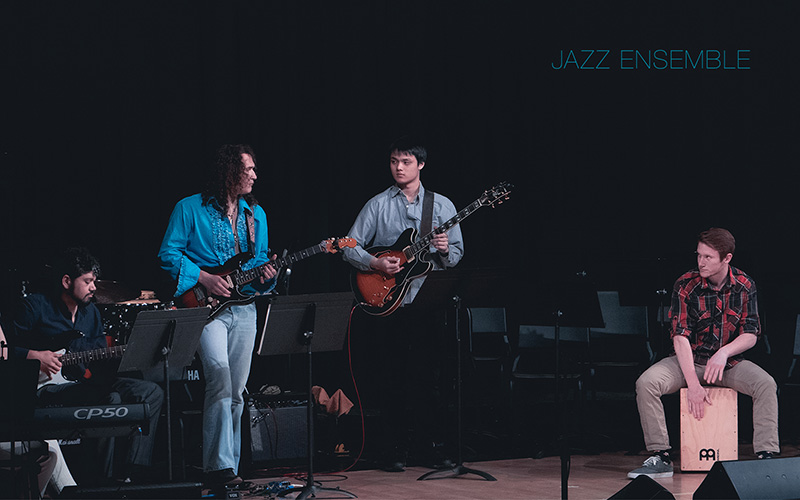 Music events
View our event listings for concerts by local professional musicians, as well as student concerts and the Talent Showcase.
Info sessions
These free info sessions are for anyone who might be interested in the music program at the PCC Rock Creek Campus, whether you are a prospective major or just want to keep singing after high school.
Please RSVP in advance for the following dates. After registering, you will receive a confirmation email containing information about joining the meeting.
| Date | Time | Location |
| --- | --- | --- |
| Tuesday, 9/15/20 | 4pm | Online / Zoom Meeting |
What we offer
We have classes for music majors or amateur musicians at every level, with a robust applied music program and high-quality instrumental and choral ensembles!
Learn about transferring to a 4-year university, or transferring to PSU.
Audition now for the 20-21 Rock Creek Chamber Choir or Jazz Band. Anticipated subsidized travel to Indonesia Summer 2021 to compete in the Bali International Choral Festival.
Temporary remote instruction
Begin your career in music at PCC Rock Creek, now optimized for fully integrated online instruction! A full array of pre-professional music coursework that will transfer to private and state colleges, offered by award-winning faculty, all at a fraction of the cost.
Join us this Fall as we make music together, while social distancing. Participate in online ensembles that will record and perform using all the latest technology. Hone your skills as a studio musician and collaborate in new and innovative online ensemble performances. Why wait to begin your education when you could get started from your home, all at a fraction of the cost of the four-year college?
Fully optimized for temporary remote instruction:
Regular rehearsals and discussion through interactive Zoom meetings
Access to Sight Reading Factory and Matthew Curtis Choral Tracks
Record and collaborate through Soundtrap
Private study and professional coaching through Zoom
Online recitals and performances (pre-recorded and live)
Virtual Choir Project
Award-winning faculty
Award-winning faculty includes:
Jason Palmer, Chair, Director of Jazz and Instrumental Studies, Music Theory
Dr. Samuel Barbara, Director of Choral and Vocal Activities, Music History
Ashlee Young, Piano Area Head
Jason Sabino, Jazz Choir and Class Voice
Pam Beaty, Guitar Area Head
Josh Vallejos, Music Technology
Tracey D. Edson, Applied Piano, Vocal Coaching
Lee Alan Nolan, Class and Applied Piano, Choral Accompanist
Angela Niederloh, Applied Voice
Matthew Hayward, Applied Voice
More information
For more information contact: