PCC's barn will be transformed into modern learning facility to accommodate demand
Story and Photos By PCC Communications.
The 50-year-old barn at Portland Community College's Rock Creek Campus will soon be replaced with a modern learning facility. 
An operating barn is crucial in supporting PCC's Veterinary Technology Program and shelter working farm animals, including sheep, horses, goats, cattle and pigs. Through this farm facility, students gain hands-on caretaking experience through hoof trimming, bandaging, and animal vaccination workshops. Community members can visit and learn practical life skills often lost in urban settings—like how to shear sheep and turn raw wool into yarn.
The existing barn wasn't built to accommodate today's classroom needs. After decades of wear and tear, the facility will need to be replaced to be aligned with today's training needs.
"It's a beautiful barn but definitely can be improved," said PCC Farm Manager Avery Thompson. "This past winter, a few weeks before lambing season, the roof was leaking right where I keep my lambs."
The initial plan was to just replace the roof—a fix that would address deferred maintenance but do little to solve capacity and learning needs. The 2017 PCC bond allowed the college to think beyond maintenance and create a vision for how this facility can best serve students and the community over the next 50 years.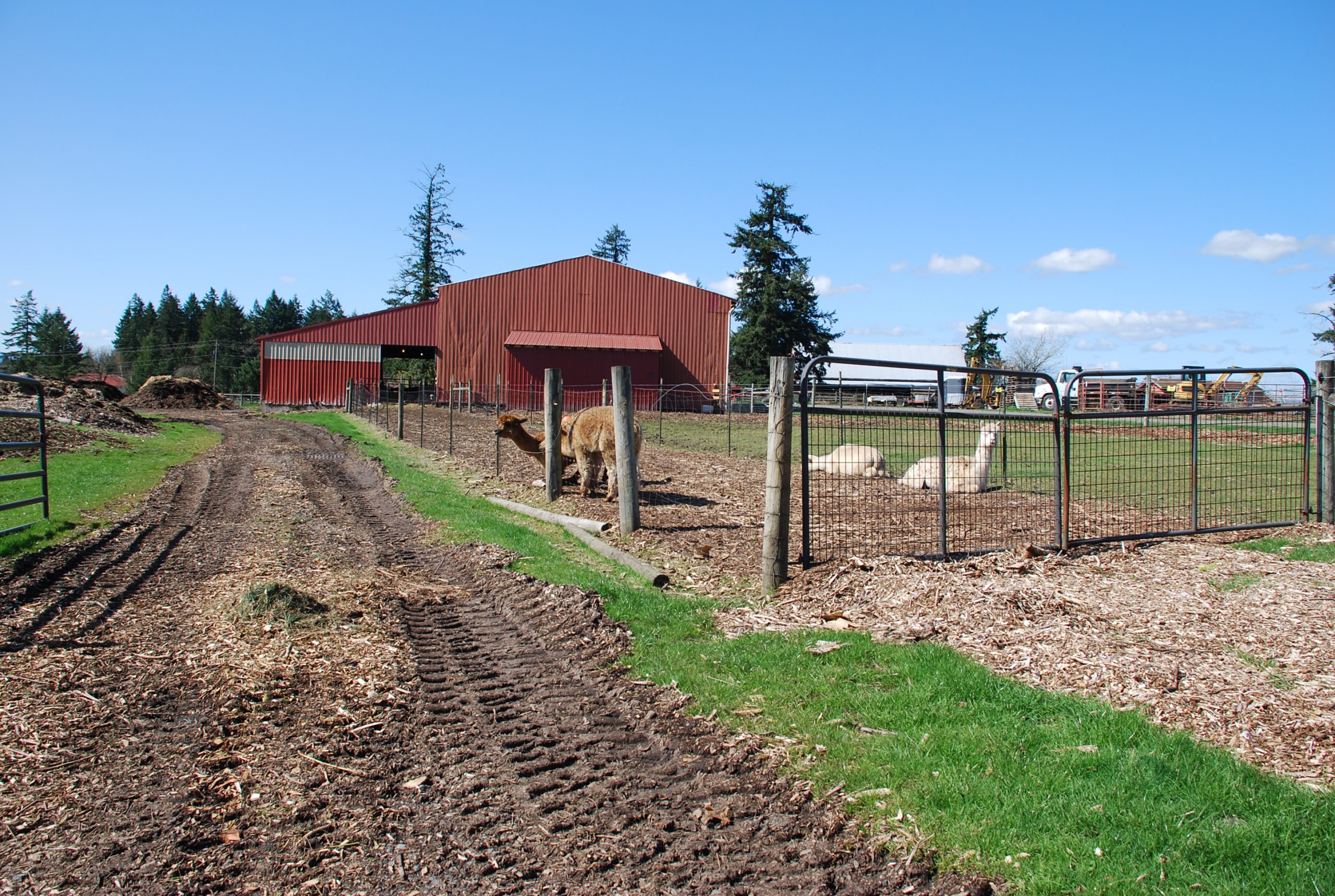 2022 PCC Bond Measure
Portland Community College will have a $450 million bond measure on the Nov. 8 election ballot. If voters pass the proposed bond, funds would go directly to projects that will improve access to higher education. If passed, it is estimated the measure would maintain current tax rates for local homeowners. If it doesn't, the proposed services would not be provided and the tax rate would decline.

Approximately $3.5 million will be used to build a new barn of  pre-engineered metal that  will provide resiliency to the stresses of weather and use of heavy equipment required to clean a barn. Planned improvements include:
Floor reconfiguration to help streamline operations and reduce costs associated with upkeep of bedding for animals

Additional feeding and shelter space for animals

Restrooms, storage and office space, and a classroom

Technology upgrades including a webcam to monitor animal health during lambing and calving season
Thompson said inclusion of a classroom is the most significant change for the farm. Currently, students spend time traveling across campus—from barn to classroom—to complete their labs. Having a classroom within the barn itself allows students to complete work efficiently and spend more time interacting with animals. 
"We are trying to provide more educational opportunities out here," Thompson said. "I want it to be a place where people feel more comfortable visiting and interacting with the animals." 
In the past, nonprofit organizations such as Oregon Agriculture in the Classroom Foundation expressed interest in hosting educator workshops at the farm, but the current aging barn prevented that from happening. The planned classroom and overall improvements will provide a comfortable environment conducive to learning. The barn will be a welcoming community space—open and inviting to students, staff, neighbors and community groups.
Thompson said this project will naturally improve the Veterinary Technology Program at PCC.
"Our Vet Tech Program already has a great reputation," she shared. "This new barn will just continue to raise the level of the program."
Construction of the new barn is slated to begin early next spring. The facility will be build adjacent to the old barn so that farm operations can continue and students are able to train on the animals. It is scheduled to be complete by fall 2023, in time for the start of the school year.