This content was published: August 16, 2021. Phone numbers, email addresses, and other information may have changed.
PCC hosting a free COVID-19 vaccine clinic at its Southeast Campus on Sept. 1
Photos and Story by Amy Bader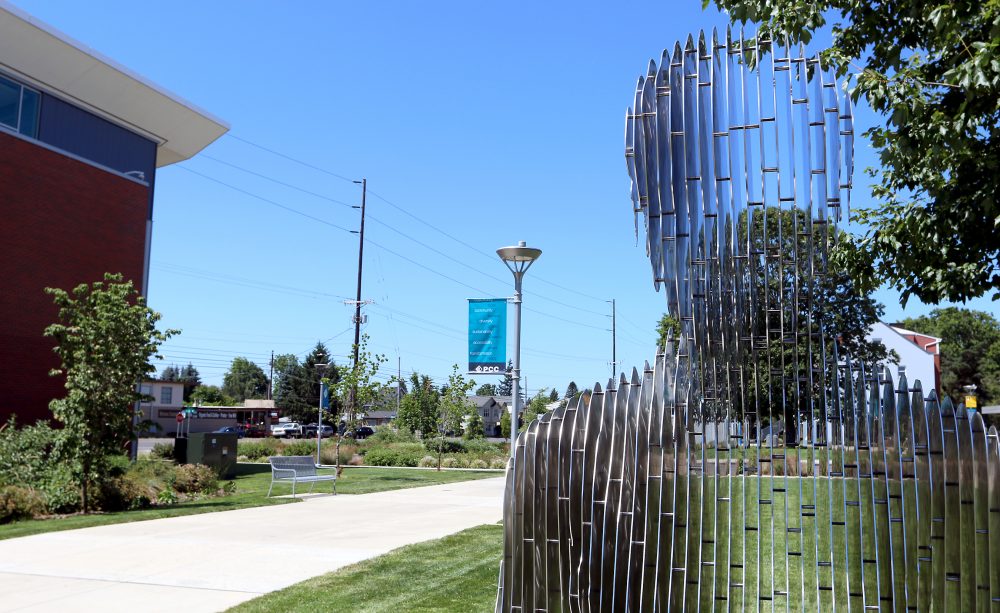 Portland Community College will host part-two of a COVID-19 vaccine clinic inside the Community Hall at its Southeast Campus from 2-6, p.m., Wednesday, Sept. 1, in collaboration with Multnomah County's Racial and Ethnic Approaches to Community Health (REACH) and Medical Teams International. The clinic is free to everyone 12 years of age or older, and will offer both the Pfizer and Johnson & Johnson vaccines. The first round of Pfizer shots was offered on Aug. 11.
No proof of insurance, identification or appointments are required. REACH will provide resources and educational materials in multiple languages to help answer questions community members may have about COVID-19.
Individuals receiving their first vaccine will receive a $100 Visa gift card. An additional $50 gift card will be offered to them if this is their second dose. A $150 gift card will be given to those who received the Johnson & Johnson vaccine, which requires just one dose (available to people 18 years of age and older).
Representatives from the Oregon Chinese Coalition will also be onsite, staffing a rental assistance and resource booth to help Multnomah County residents apply for rental assistance. Forms will be available in Chinese, Vietnamese and English. 
"Removing some of the financial barriers of getting the vaccine will help reduce the spread of COVID-19 in our communities and make all of us safer," said Charlene McGee, REACH Program Manager.
According to the Centers for Disease Control and Prevention and the World Health Organization, vaccination is the most effective way to prevent severe disease and death after exposure to the coronavirus, and to reduce the spread of the disease to those who are not able, or not yet eligible, to be vaccinated.
As of Aug. 4, nearly 2.5 million Oregonians have been vaccinated. However, Oregon Health Authority (OHA) data shows significantly lower vaccination rates among Oregon's communities of color. To this end, the OHA has established an 80% vaccination goal for Black, Indigenous, and other communities of color, to close the equity gap in vaccinations by the end of the summer.
"In order for PCC to play a role in supporting our community around vaccine education and access, we are eager to partner with community health organizations to collocate our resources and services for our students and their families," said PCC Chief Diversity Officer Tricia Brand.
PCC is committed to supporting these and other efforts to keep our students and community safe and healthy. Details for current and future PCC vaccine clinics will be updated on the college webpage.