This content was published: November 30, 2020. Phone numbers, email addresses, and other information may have changed.
Through his passion for poetry, Ali Esteghlalian teaches compassion and understanding
Story by Celina Baguiao. Photos by James Hill.
When you speak with Ali Esteghlalian and learn about his technical background in scientific research, you might not guess that he has a passion for poetry. Esteghlalian likes it so much that in his spare time, he volunteers in the Persian community as the lead commentator for the Rumi Poetry Circle.
Since 2017, he has been a part of this bi-weekly group that discusses "The Masnavi," a book of Persian poetry written by 13th century poet and scholar Jalal al-Din Rumi. Together the group ponders the work's themes and messages, and how it makes them feel. After a a particular gathering, one of the participants who works at Portland Community College, was impressed with Esteghlalian's communication skills.
"She didn't really specify what to teach, but she asked me if I had ever thought about teaching a class," said Esteghlalian, who runs his own life-coaching business.
A few months later, he worked with PCC's Community Education Program staff to offer his first remote course, "History of Persia and Modern-Day Iran." Its success last summer led to the creation of a new course for this upcoming spring term called, "Living Lovingly," which combines Esteghlalian's love for poetry and his newly found passion of teaching.
Esteghlalian's study of poetry didn't begin in the traditional sense with a liberal arts education. He earned a bachelor's degree in chemical engineering from Tehran University in Iran, a master's in business from the University of California-San Diego and a doctorate in bioengineering from Oregon State University.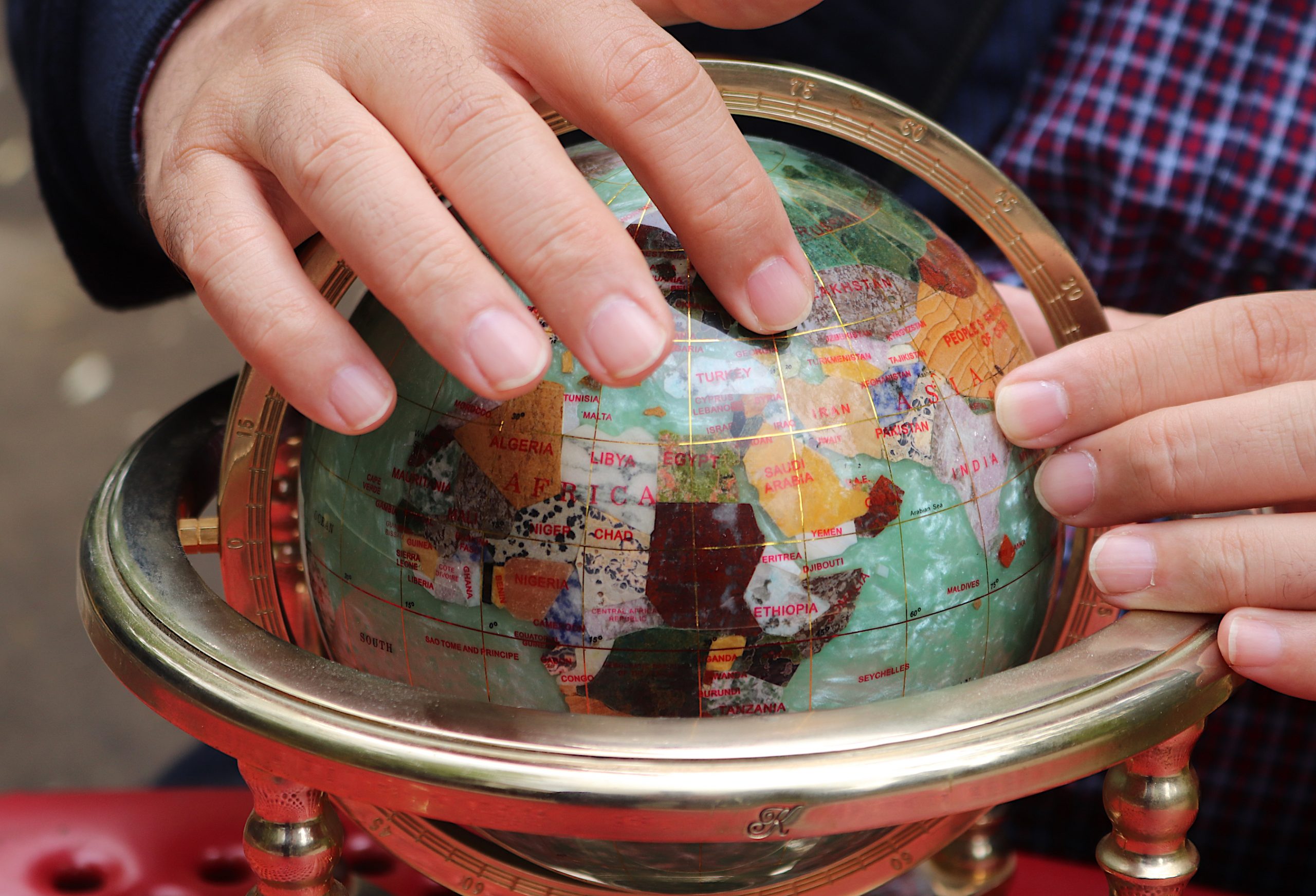 Explore Community Ed
PCC's Community Ed Program offers hundreds of non-credit and Continuing Education virtual classes each term and enrolls more than 25,000 non-credit students each year. Courses like Ali Esteghlalian's 'Living Lovingly,' and much more, are being offered this spring.
Esteghlalian's bioengineering career spanned nearly 20 years and had taken him all over the world to help companies with applications of biotechnology, such as sustainable processing alternatives and biomass-derived fuels. After taking a few years off from his corporate job to travel the world, he was reminded of a part of his Persian culture that he loved – poetry.
He said reading and memorizing poetry is an integral part of Iranian culture. The culture has a very rich literary heritage, and people often recite short poems even in casual conversations. His love for the written word led him to join the Rumi Poetry Circle in Portland.
"Having been born, raised and educated in Iran, I had access to a rich source of Persian poetry, and because of my personal interest in the beautiful expressions found in poetry, I became an enthusiast at a young age," Esteghlalian explained. "And I still enjoy and appreciate the flow and beauty of poetry."
His excitement for the subject has served as the springboard for the new non-credit "Living Lovingly" class. Participants will read poetry from authors all over the world and the Pacific Northwest. Together, the group will study the different aspects of love, as an expression of care to build productive relationships.
"When Ali proposed 'Living Lovingly,' I was immediately interested in offering our students an opportunity to explore the many forms of love and the positive effect of embracing a loving approach," said Community Ed Coordinator Dawn Davis. "Ali's unique and practiced treatment of the subject promises to provide a rich learning experience and an opportunity for deep discussion and sharing."
And Esteghlalian wants his students to really feel the material they read.
"The premise of the course is that feeling kind toward others or having a positive outlook is not sufficient for building mutually enriching relationships," he added. "The secret is in doing, in acting out our compassion, in finding ways to express our kindness and in tending and mending the relationships that we build. The process of 'living lovingly' is a conscious effort; it involves initiating, cultivating, nurturing and mending the wear and tear that naturally occurs every now and then."
Error: The image above does not have Alt Text