This content was published: June 17, 2019. Phone numbers, email addresses, and other information may have changed.
Picture This! 57th commencement showcases a thousand graduates, memories
Photos and Story by James Hill
Graduate photos
Graduates, for official photography from the approved vendor, visit the company's website to request your photo.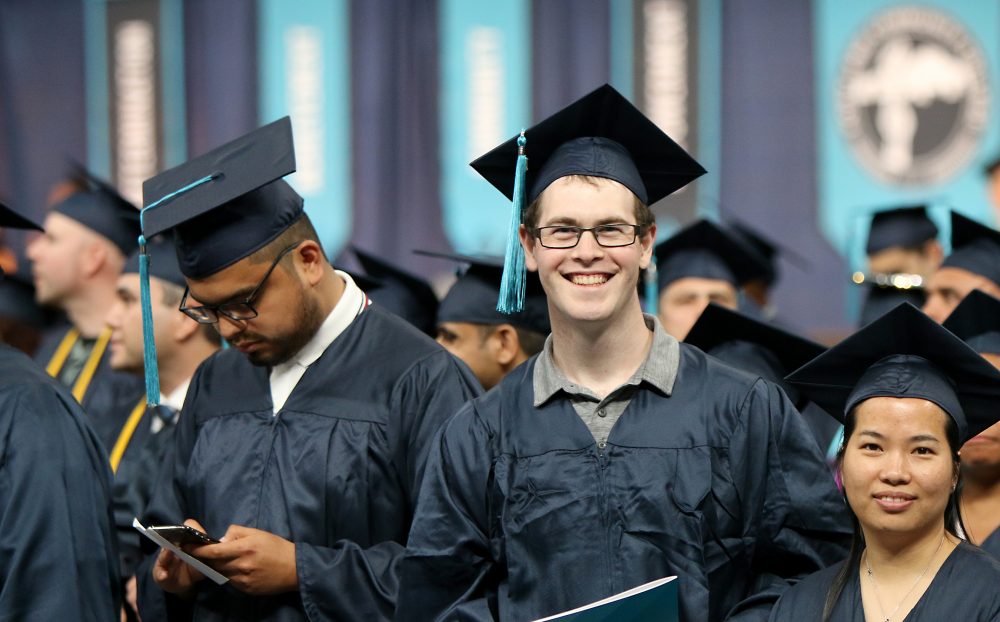 This year, Portland Community College's 57th commencement ceremony was about more than simply earning a degree. It was about a symbolic celebration of how PCC graduates are building the workforce. Last Friday (June 14) in the Memorial Coliseum, more than 1,000 graduates walked across the coliseum stage to receive their associate degree or certificate.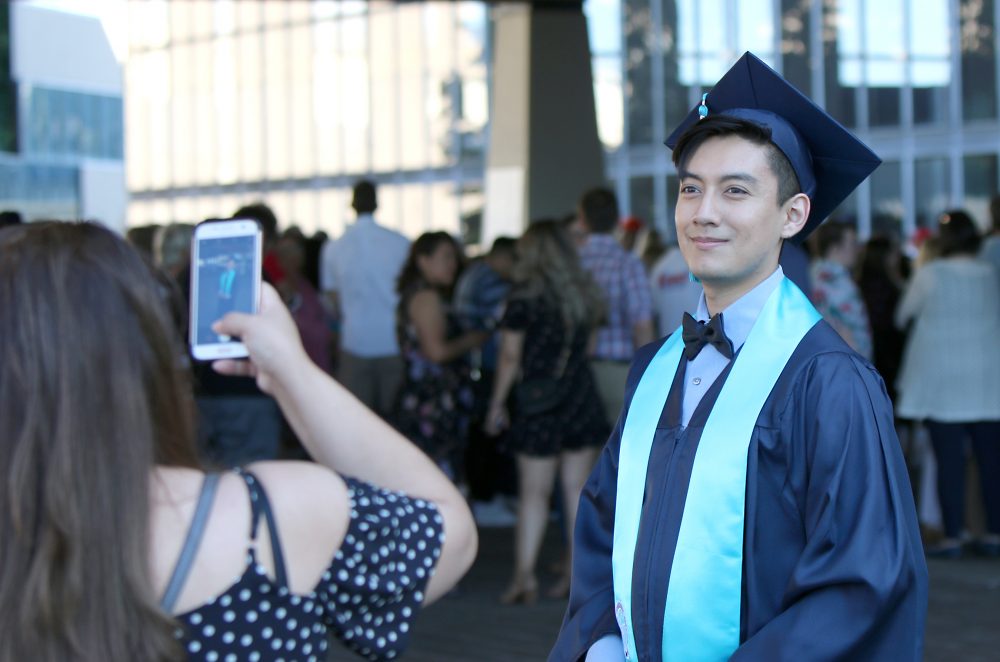 Community colleges like PCC are the economic engine for the region, providing not only educated residents but a trained workforce to fill the skills gap. In Oregon, 50 percent of all jobs are considered "middle skill jobs," which means they require education beyond high school but not necessarily a four-year degree.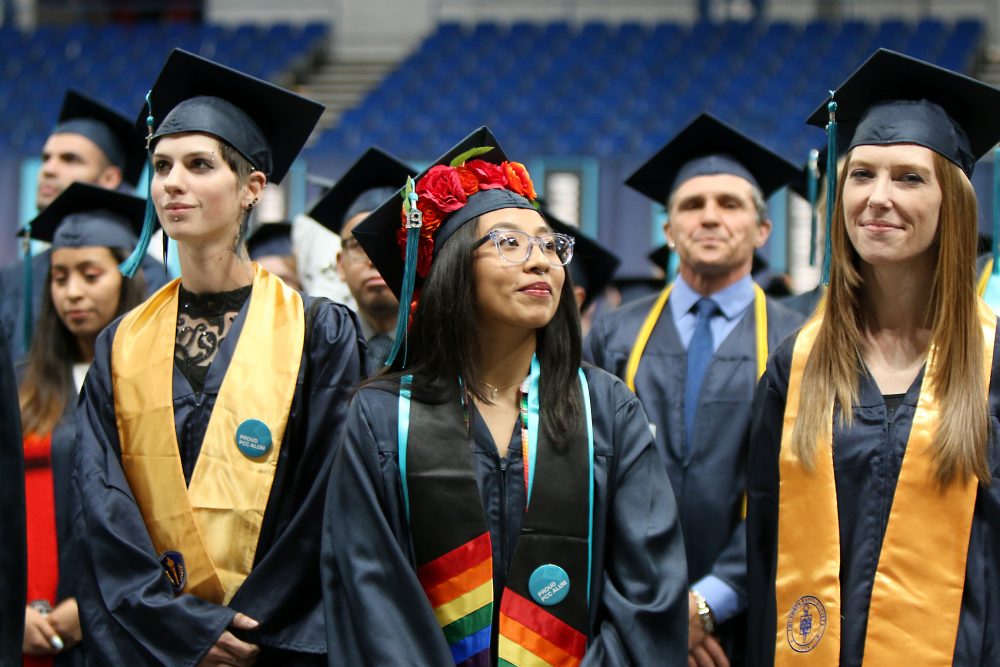 Stories of perseverance abounded. These included PCC grads Margarita and Veyda Hernandez (pictured), a mother-daughter tandem who both overcame obstacles to become academic success stories. There was student speaker Jess Kurtz, who graduated in maritime welding after sustaining a life-threatening scooter accident. There was Eric Pennella, who didn't let Hodgkin's Lymphoma stop getting his one-year Computer Aided Design and Drafting (CADD) certificate. And there were Audrey Broussard and Jennifer Thornton, who both went from being high school dropouts to Ophthalmic Medical Technology Program grads!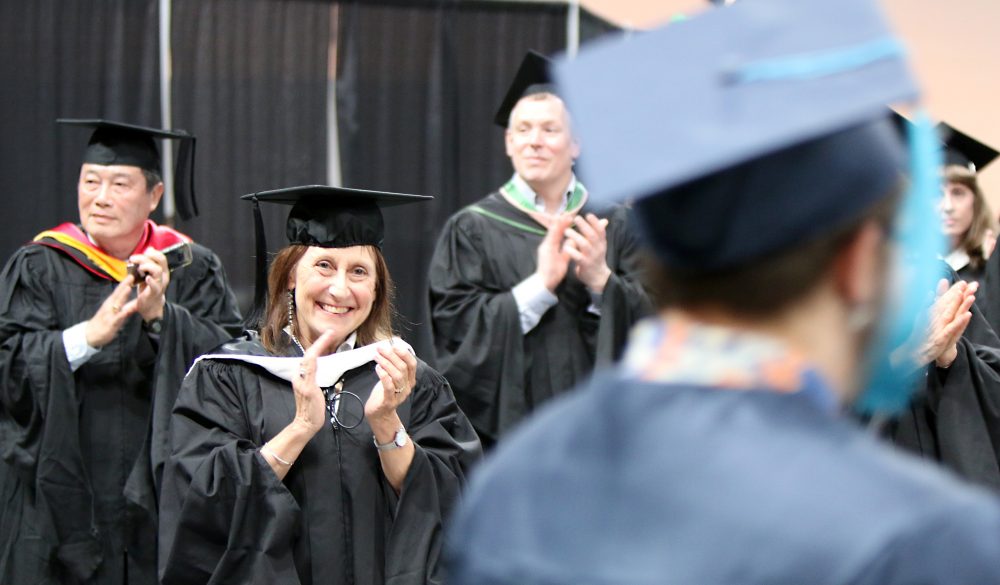 There were more than 5,000 people in attendance at the Memorial Coliseum to celebrate the newly minted graduates.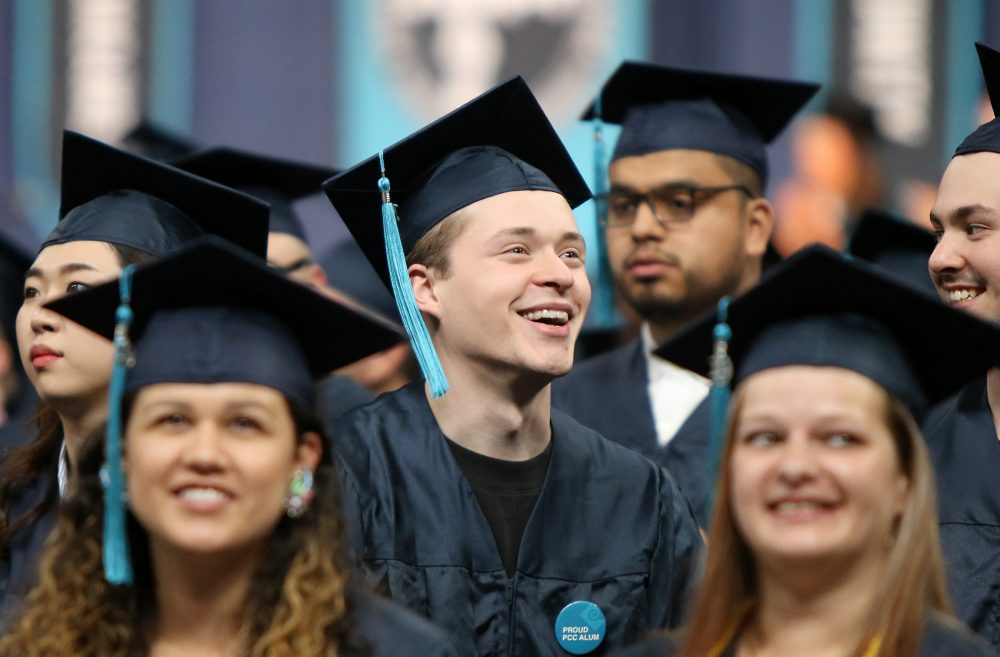 Out of the roughly 4,800 total degrees and certificates being awarded this year, more than 1,200 are short-term career technical education certificates.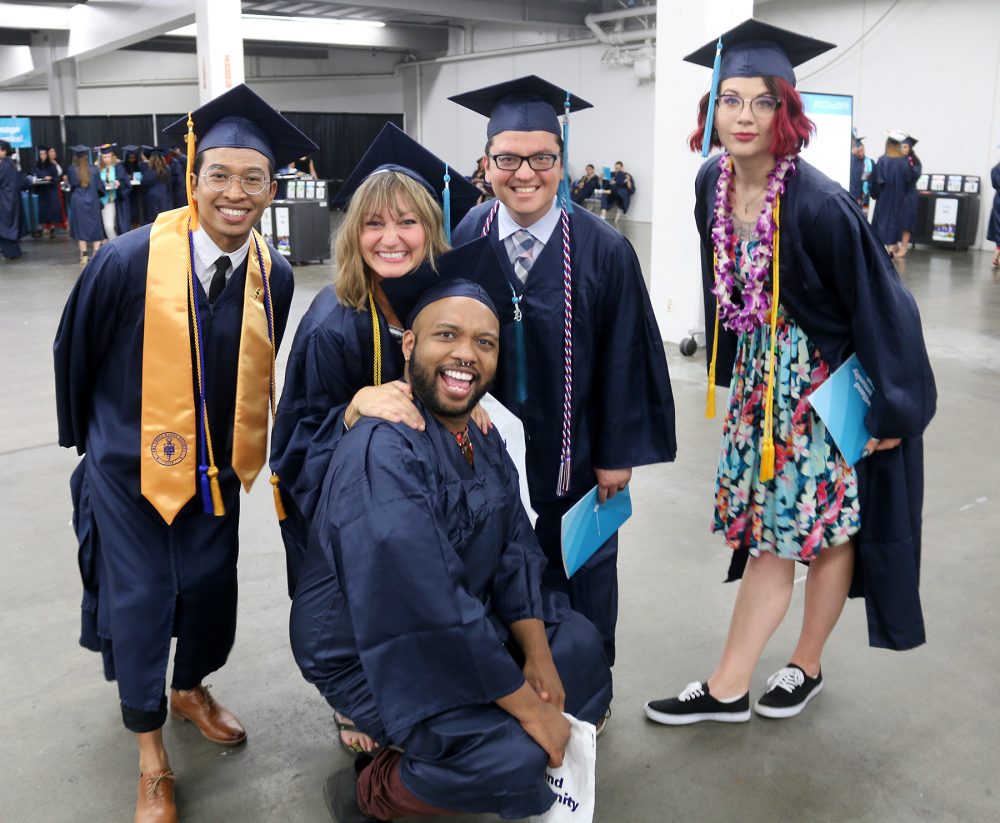 In the staging area near the arena, graduates were treated to a "fun zone" where they could get their selfies taken with colorful swag, masks and buttons to document their accomplishments.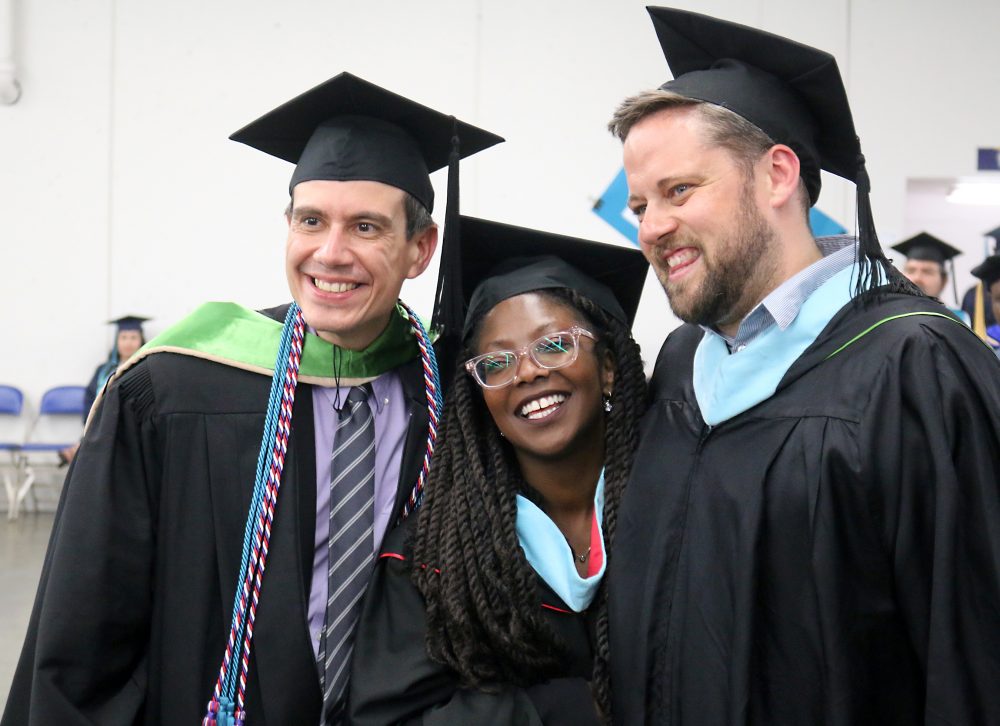 From left, the fun folks include outgoing PCC Board Trustee Valdez Bravo, Chief Diversity Officer Tricia Brand and Southeast Campus Dean of Student Development Josh Peters McBride.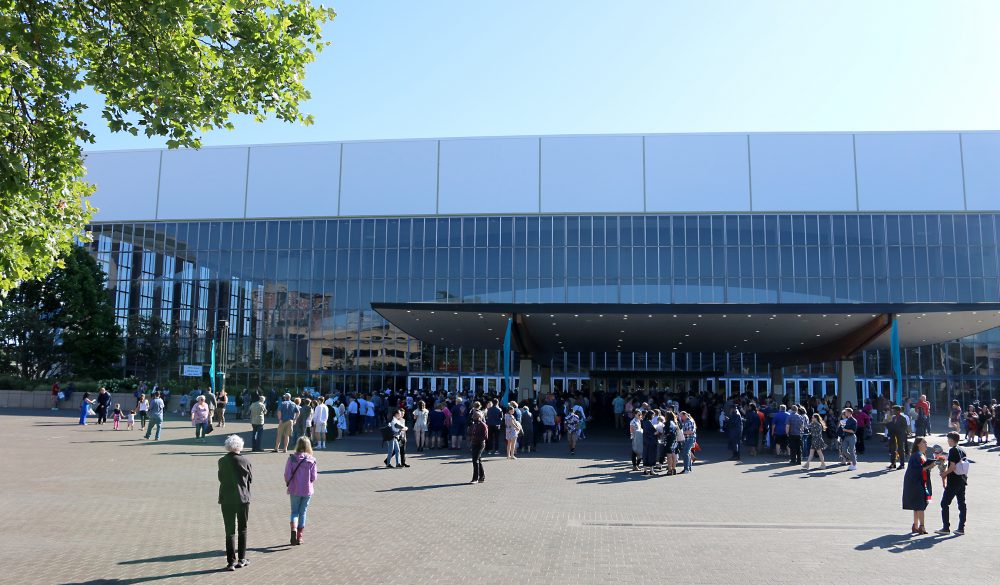 Lines build just before PCC opens the gates to the Coliseum, or famously known as the Glass Palace. This historic venue dedicated to U.S. veterans of wars was the site of the 1977 NBA championship won by the Portland Trail Blazers.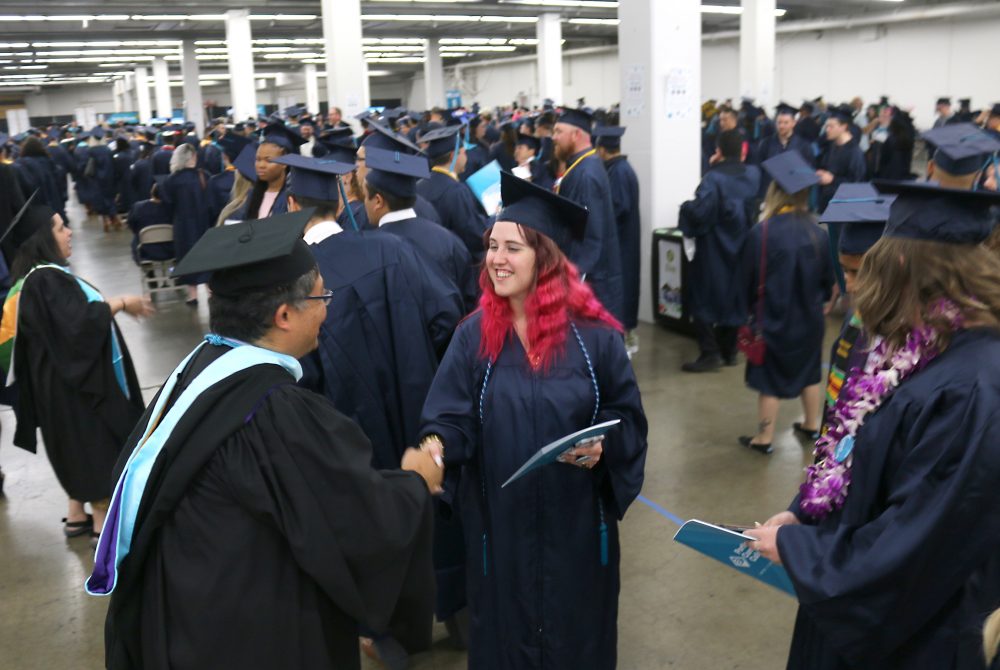 PCC President Mark Mitsui walks through the staging area to congratulate the 2019 graduates.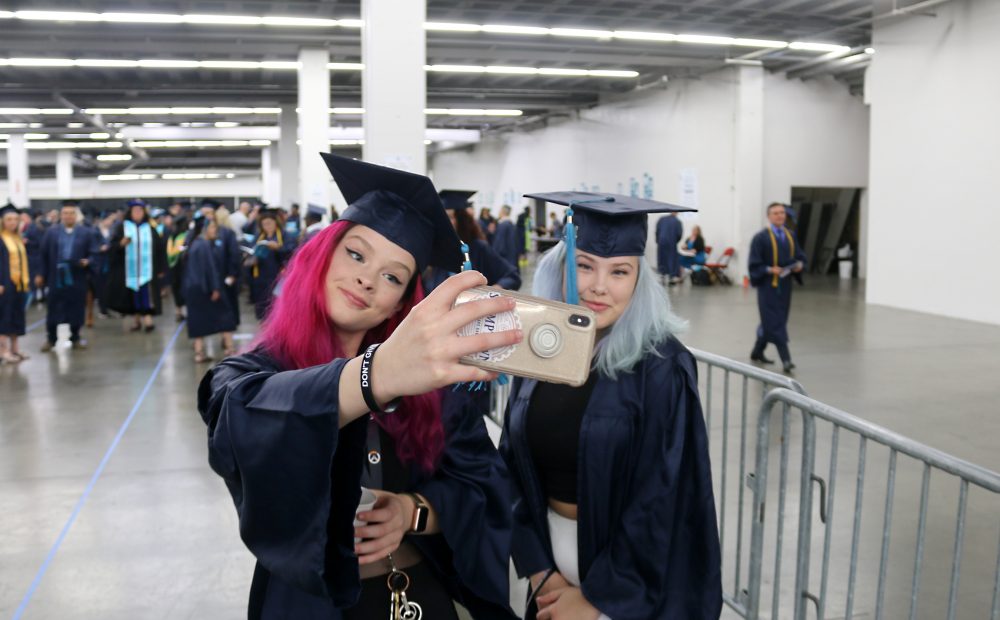 During commencement, it's always "selfie time."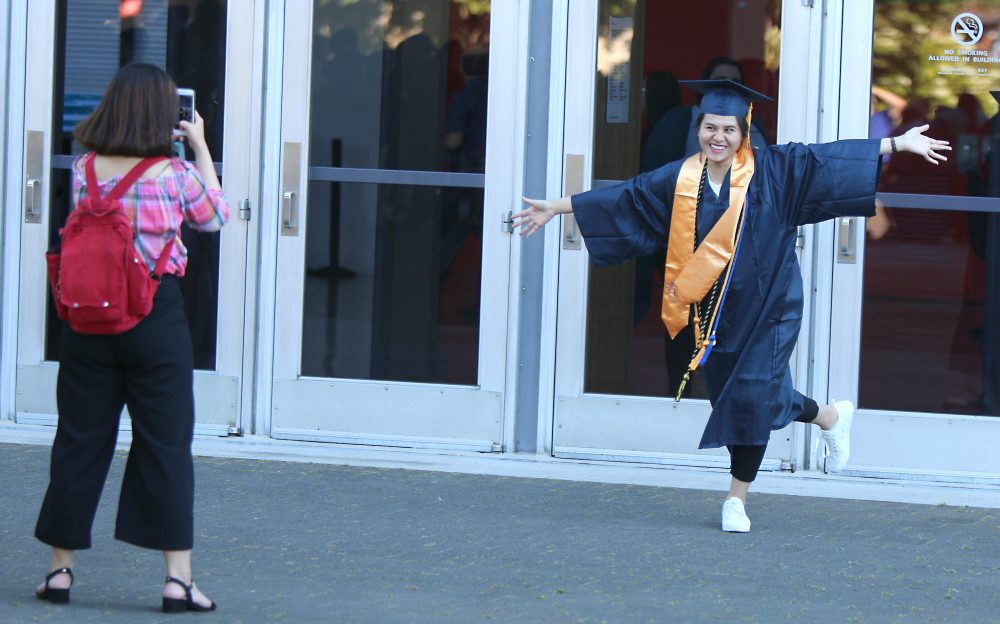 A graduate has some fun just before the ceremony starts.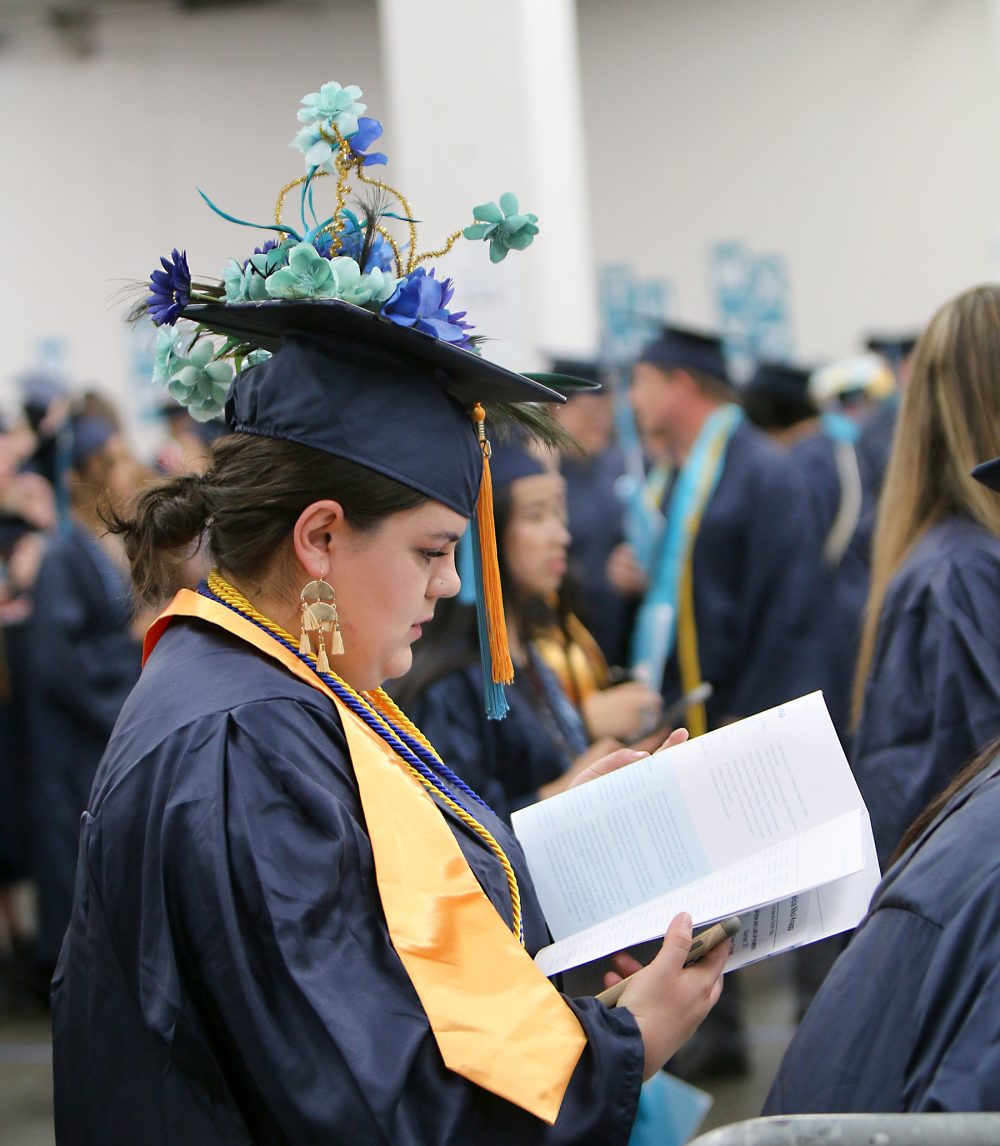 And, of course, many graduates decorate their caps. A few even get uber creative or simply want to send a message of triumph.