This content was published: February 25, 2019. Phone numbers, email addresses, and other information may have changed.
With rocky roads behind them, Ophthalmic Medical students focus on bright careers
Photos and Story by Sarah Rose Evans
Jennifer Thornton and Audrey Broussard haven't had the most traditional of life paths. But today they are doing what they love at Portland Community College — helping patients to see.
They are students in the Ophthalmic Medical Technology (OMT) Program, and with only one term to go, they are ready to launch the next phase of their professional lives. For the two health care students, they are coming to ends of inspiring journeys that are a lot alike.
Ophthalmic Medical Technology
It's the only associate's degree program of its kind in the western United States at the intermediate training level as an ophthalmic technician.
PCC OMT program boasts a high job placement rate for students within three months of graduation.
Offers associate degree in Ophthalmic Medical Technology.
Both are high school dropouts who subsequently juggled the duties that come with parenthood while holding down full-time jobs. Broussard grew up in Palisade, Colo., in what she describes as "a horror movie." This nightmare featured her dropping out of high school at age 16, getting married young and always being told she was never good enough to make anything of herself.
"For a long time I told myself I couldn't go back to school because I wasn't capable," explained Broussard, who managed to earn her GED. "I'd heard it my entire life, so I believed it."
Thornton moved to Portland from Pasadena, Calif. in the middle of her junior year of high school. She made it through six months at Jefferson High School when she then tried night school at Grant before dropping out. Like Broussard, she eventually got her GED and used it to enroll in beauty school.
In 2001, when Thornton was a brand-new mom, she attempted to go back to school at PCC, but wasn't successful.
"As a young mom, I just couldn't balance it all," she said.
They found jobs that met their needs at the time. Broussard held a position as a project manager at a real estate investment and development firm, while Thornton owned and operated her own beauty salon. Neither felt that they'd found a career that interested them for the long-term.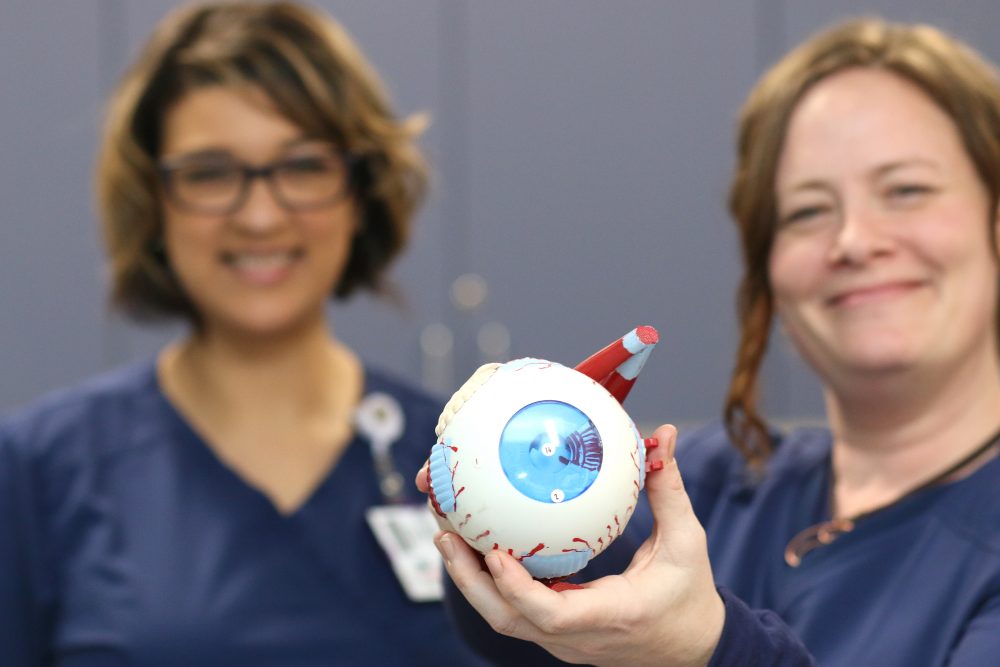 Focused on Making a Change
Broussard decided to come back to school because she wanted to find a career that melded her creative passions as a visual artist with her technical skills.
"I also wanted to help other people," she said. "Since I live really close to the Cascade Campus, I knew there was more of a community there than at other colleges. I decided to take the plunge (and enrolled)."
Thornton was nervous about starting back up at PCC, but she knew she was ready for something more. She wanted to transition to a job in health care where she would have job security and stability with regular income and benefits. She decided to take just one class and see how it went. She aced it.
"I was so proud of myself after being gone for so long," Thornton said. "Earning that 'A' meant a lot to me, to come back and have that victory. I thought, 'Oh my god, I'm doing this.'"
Thornton and Broussard discovered the OMT program and signed up.
As students training to be OMT Technicians, they are learning how to assist eye physicians or surgeons, and their future tasks might include taking medical histories, performing diagnostic tests, recording ocular measurements, or even taking photographs of the inside of a patient's eye. 
Enjoying the Sites
Even with the challenges of a rigorous curriculum, like studying ocular anatomy and physiology, or ocular diseases, they find the opportunity to work at different practicum sites invaluable. Students get to work at five different sites for three-month stints.
"It's great because it helps you decide where you want to work afterwards," said Broussard, who loves using the cameras in her training. "One term you'll be working at the VA, the next at a bigger hospital, then a little mom-and-pop shop, or a retina clinic. You get to try them all out and discover which is the best fit for you. It is so amazing to be able to be out in the field working with patients."
Adeline Stone, the department chair for the Ophthalmic Medical Technology Program, said, "(The practicum sites) set our program apart. This program is beneficial both for the students and for the clinics we work with. The clinics have a huge need for what we do."
Forming relationships with the clinics' patients is the part Thornton finds most meaningful.
"I really care about patients and doing what's best for them." she said. "Marrying that with my technical skills will push me forward."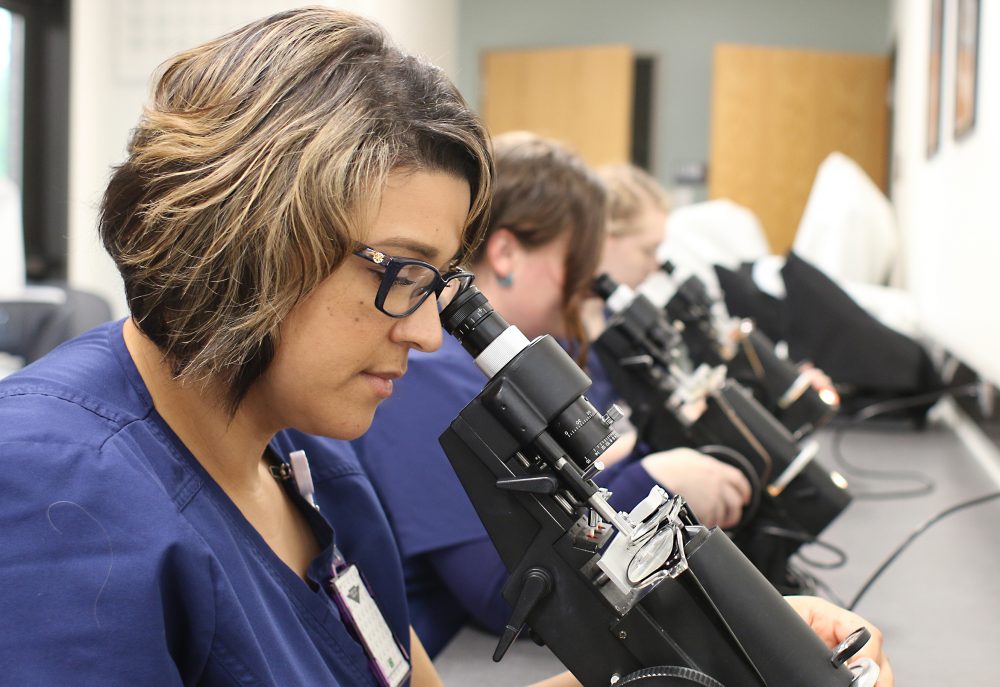 Foundation for Great Careers
Ophthalmic Medical Technology is the only accredited associate degree program of its kind on the West Coast.
"This program is very specialized," Stone explained. "There are not many like it in the United States. It is why our graduates are in such high demand."
The ophthalmic medical field has grown in the last 15 years due to an aging population that needs health care. In the next three years, there is a predicted 25-percent increase in the need for technicians in the Portland metro area. Since graduates can earn a living family wage once they get their degree, the OMT program is an opportunity for economic mobility for many.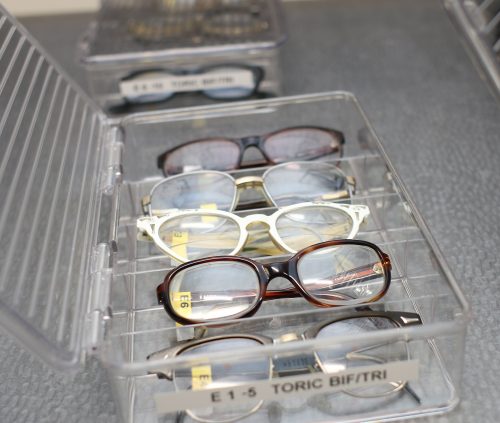 "This program is a direct path to having a career, because of how in demand OMT technicians are, and PCC graduates in particular," Thornton said. "We typically get hired in our last term."
The OMT Program usually receives between 35-45 applications for 24-28 spots in the program every year. With greater funding, the college could grow programs like these and offer more spots. PCC's current legislative budget request would double the seats in high-demand CTE programs across the state. Oregon's 17 community colleges are asking the Oregon Legislature for a budget of $787 million for the 2019-21 biennium. Within that funding ask is $70 million to grow CTE programs to meet the needs of employers.
"My favorite part about the OMT program is that we're student focused and changing lives," Stone said. "The students and faculty are in this field because they want to help people. Being able to help people take care of their vision, or becoming more educated about their vision, can lead to dramatic changes in their sight."