This content was published: December 21, 2018. Phone numbers, email addresses, and other information may have changed.
New Freightliner rig revs up spirits, training for Diesel Service Technology Program
Photos and Story by Alfredo V. Moreno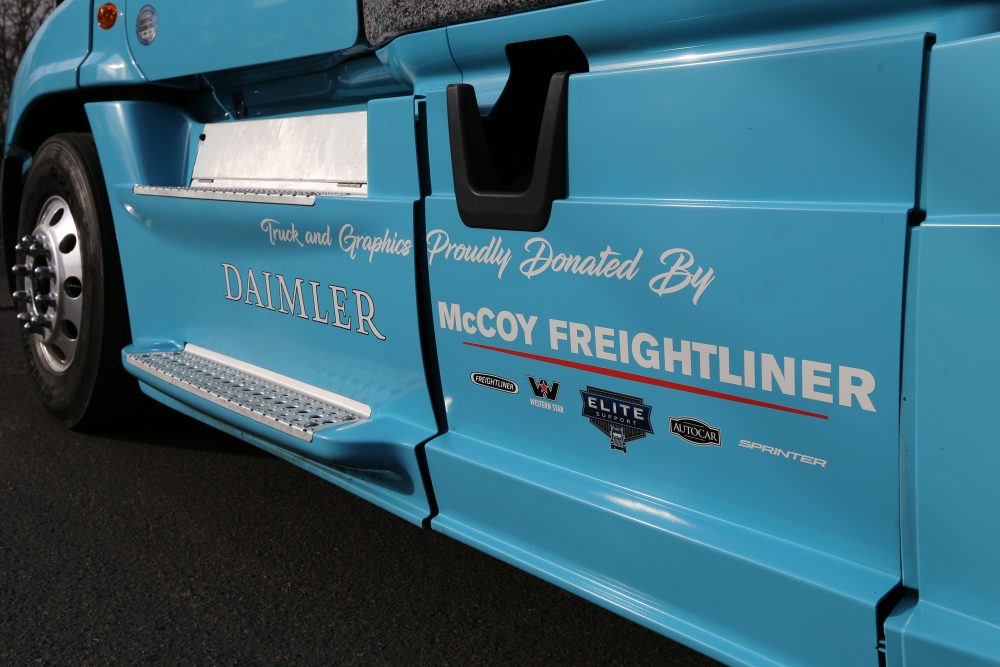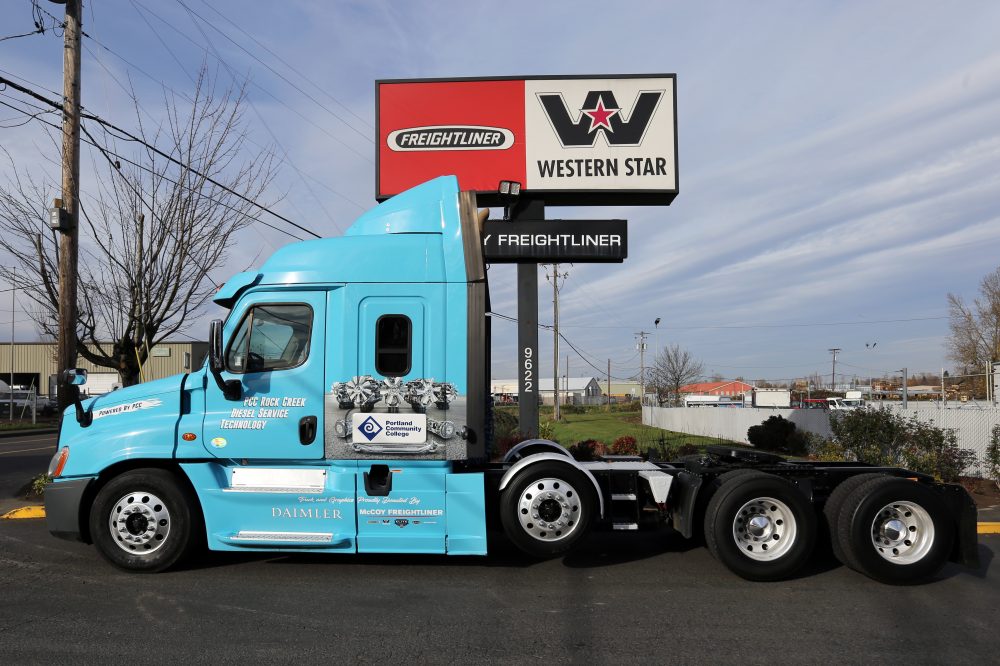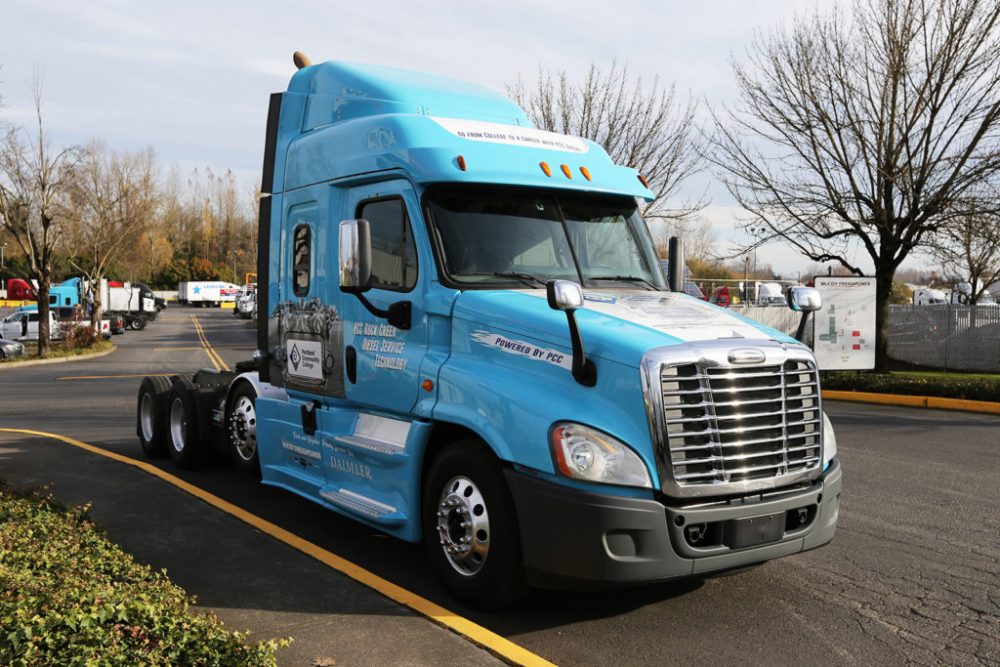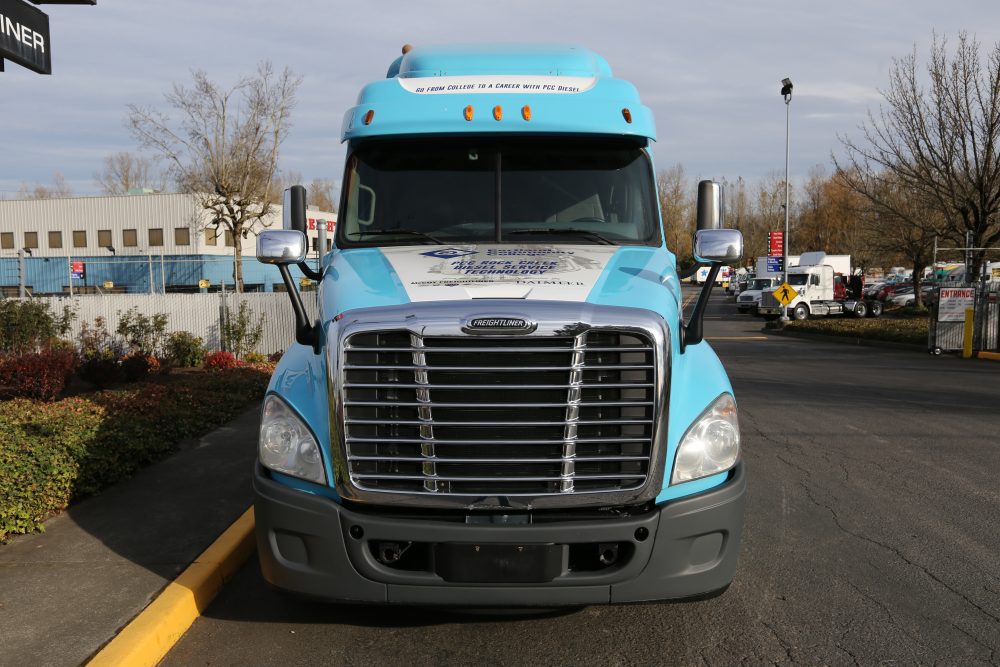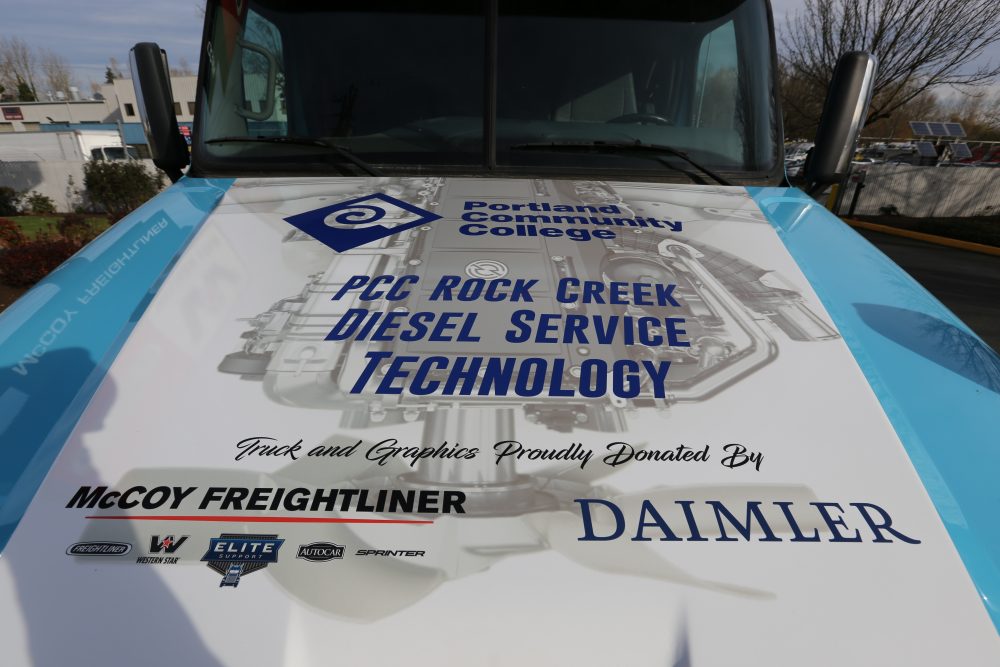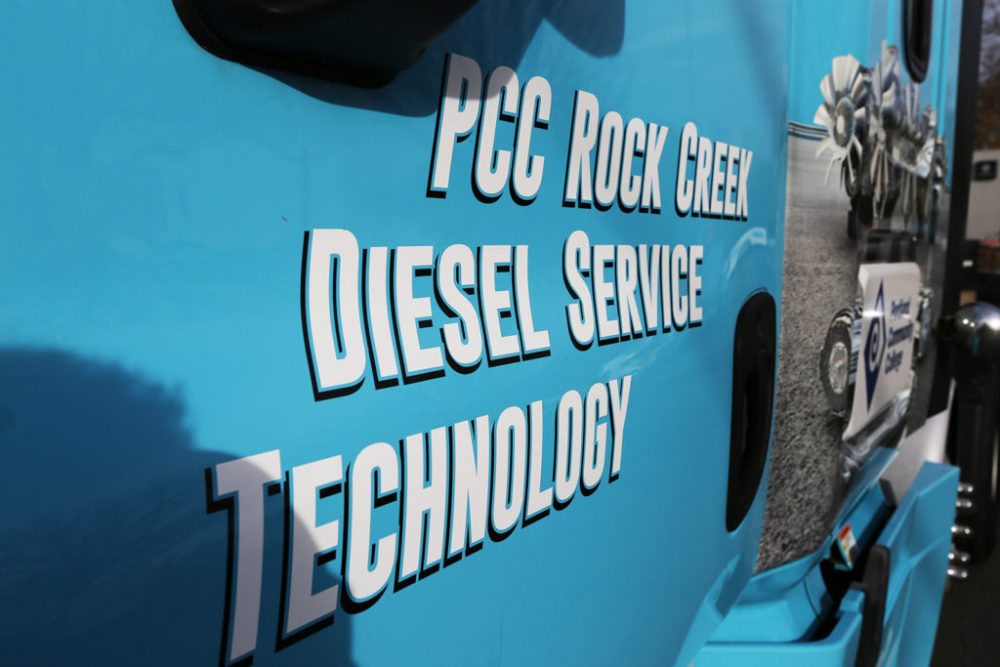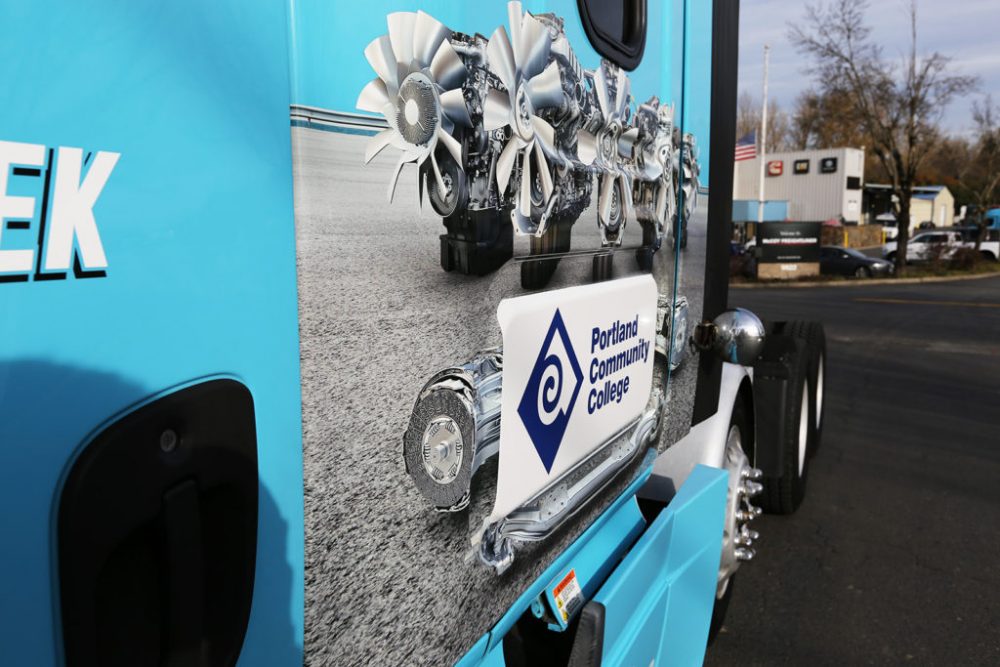 Portland Community College's Diesel Service Technology Program boosted its horsepower earlier this month with the addition of a new custom designed Freightliner truck. The vehicle will be used to train and recruit students to the program based at PCC's Rock Creek Campus in Washington County.
The college took advantage of an opportunity to purchase the new truck at a significantly reduced price due to its status as one of the top-10 performing schools in Daimler Trucks North America's (DTNA) GetAhead Program.
This qualified the college for Daimler's "Trucks for Training" incentive, allowing it to join longtime partner McCoy Freightliner and DTNA in an even split of the vehicle's total cost. The total value of the truck was not allowed to exceed $45,000 and DTNA inspected it to make sure it is DOT compliant and valued at the dealer's selling price.
The Diesel Service Technology Program has had a professional partnership with McCoy Freightliner since 2010 and the company currently employs nearly a dozen PCC Diesel Service Technology graduates. McCoy Freightliner also donated a Freightliner Cascadia test truck to PCC in 2010.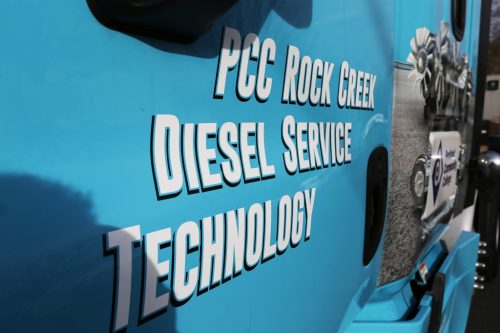 It's all part of PCC's mission to increase opportunities for career technical education in order to keep pace with robust employer demand.
According to McCoy Freightliner, there is a shortage of both drivers and technicians in the trucking industry, with technician jobs expected to grow 12 precent through 2024. Diesel technician positions are among the 46 percent of current job openings in Oregon that require more than a high school degree, but less than a four-year degree. Overall, half the jobs in the state are these type of middle skills opportunities, yet only 45 percent of the workforce is qualified to fill them.
To help fill this skills gap, where industry can't find enough skilled workers to fill open positions, the state's community colleges are asking for a 2019-21 biennium support budget of $787 million. Colleges will earmark $70 million of the funding total to expand CTE programs to serve business and industry workforce needs. The goal is to double the number of graduates annually in high-wage, high-demand CTE fields.