PCC instructor and student riding to Arctic to support military vets at risk of suicide
Story By Misty Bouse. Photos By Ric Getter.
Jonathan Williams, a Portland Community College Diesel Service Technology instructor, is organizing an adventure motorcycle ride from Portland to the Canadian Arctic via the Inuvik-Tuktoyaktuk (Tuk) Highway this June to bring awareness to the high rate of veteran and active-duty military suicides.
Williams will be leading a group of veterans and active-duty military on a ride from Portland to Tuk in Canada's Northwest Territories, 120 miles north of the Arctic Circle via the Dempster Highway. Until 2017, this was a community only accessible by airplane or boat in the summer. In the winter, an ice road provided access. But now, much like Prudhoe Bay, Alaska, it is a destination for adventure riders looking to see just how far north they can get before the Arctic Ocean has its say. The journey will take approximately three weeks and cover more than 5,400 miles roundtrip over unpaved roads and grizzly bear habitat.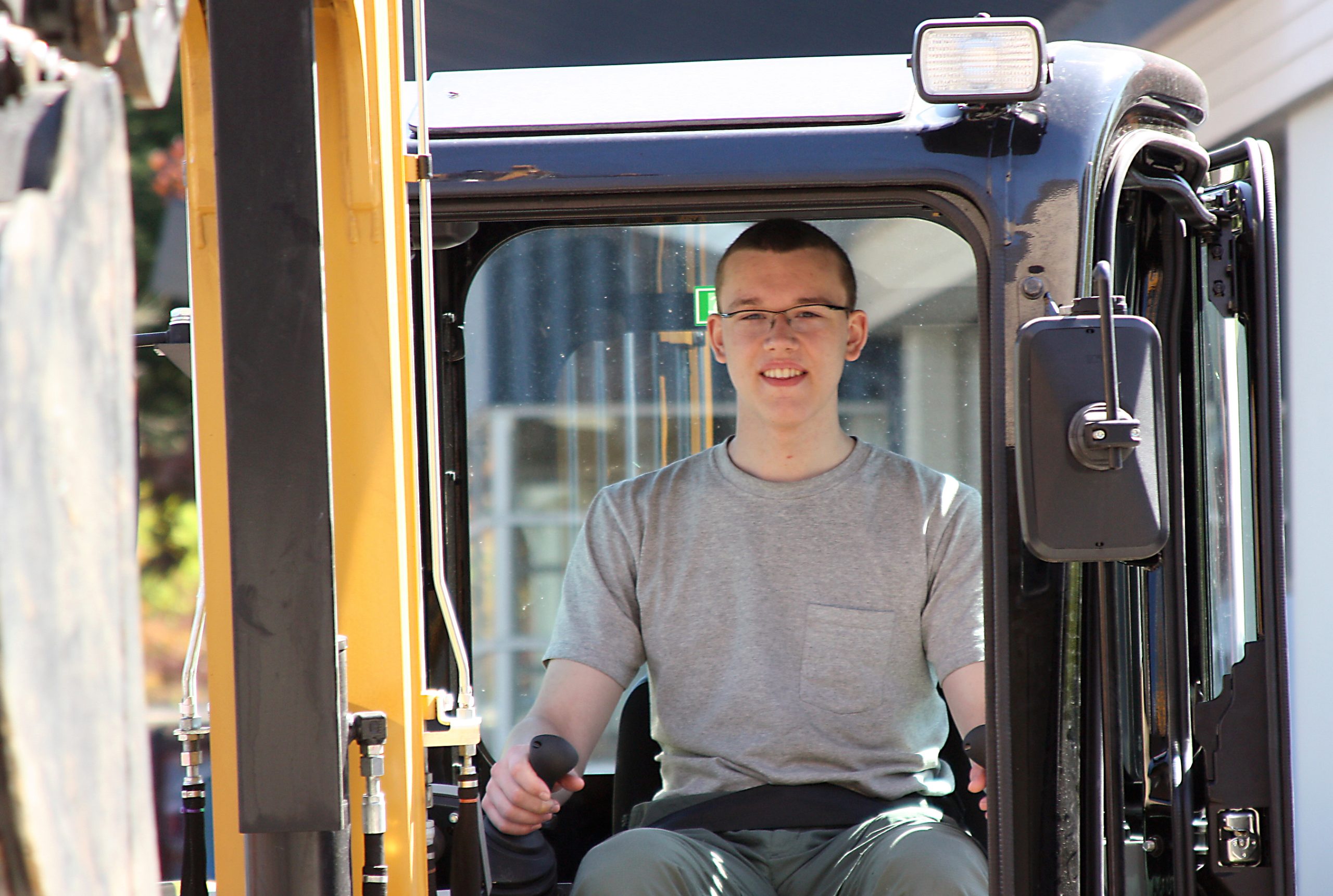 Academic Pathways: Construction & Manufacturing

The Diesel Service Technology Program trains students in diesel engines, which are used in trucks, tractors, construction machines, power generation, boats, and trains. The program is part of the Construction & Manufacturing academic pathway, which consists of programs focused on constructing, repairing, and maintaining buildings, systems, and technology. 
Williams lives in Longview, Washington, and has been teaching at PCC for eight years. He is both a US Army veteran and the father of an active-duty soldier who struggles with post-traumatic stress disorder (PTSD) after seeing combat in Iraq. Before Williams' son deployed, he called to share that he lost one of his former squad members to suicide. He said that this grievous situation happens more frequently during and after military service than it used to — and that is why they are trying to bring understanding. 
"We will be recording this expedition and creating a documentary of the effort while focusing on veteran and active-duty suicide," Williams said. "Suicide is the second most common cause of death for active-duty forces who are four times more likely to die at their own hands than at the hands of the enemy. Veterans between the ages of 18-34 experience rates more than 2.5 times higher than the national average for civilians in the same age group."
He added that today, many veteran and active-duty service members know someone they served with who has attempted or committed suicide. So, this ride is designed to raise awareness and funds for suicide prevention resources. It will also provide an outlet for those who might otherwise be struggling alone.
As an adventure motorcycle rider, Williams said this ride, and the destination-reaching plunge they plan to take in the Arctic Ocean, are definite items on his bucket list. But he is most looking forward to the camaraderie. The ride is designed for veterans from all branches of the service to "just be vets." The group will consist of a dozen adventure motorcycle riders, and a support vehicle, or possibly two. Most riders will have seen deployments to combat zones. Some of the five already confirmed riders and support staff have been through tough times in and out of their military careers with some losing fellow servicemen, friends or veteran family members to suicide. 
Joining the ride is PCC diesel technology student Ethan Cape, who is a Navy veteran and motorcycle enthusiast who was raised and still lives in McMinnville. Cape, who has been on rides with Williams before, is graduating in June with his electrical power generation degree and hopes to work for a company servicing generators and transfer switches after the Tuk ride.
"This ride means everything to me," Cape said. "I want people to know it's a hard transition into civilian life for veterans like me. A little compassion goes a long way with us. Civilians have no idea what it's like to be in our boots. I'm looking forward to telling my story and bonding with fellow vets. Nothing beats standing up for your brothers and sisters in arms and standing up to veteran and active-duty suicides. It has impacted me and affected me dearly."
Williams explained some of the vets who have committed to the project are fighting a battle within themselves and the ride is a chance for healing and transformation.
"This is an opportunity to address the crisis in our country," said Williams.
They are not alone. Williams is working with nonprofit Veterans Back 40 Adventure and Warfighter Outfitters. The "Veterans helping veterans" organization is focused on adventure motorcycling, camping, fishing and other outdoor pursuits. They exist to provide a supportive and healthy outlet for veterans seeking to reconnect with the camaraderie found in military service. 
He added that the Tuk ride needs money, gear, equipment, networking… whatever anyone can and is willing to provide to help make this project a reality. He said they are happy to work with anyone who wants to take part at any level.
Visit the 501(c)3 nonprofit vb40adv.org to donate. For more information, contact Jlwilliams5000@msn.com or call 360-749-9651.