This content was published: May 16, 2018. Phone numbers, email addresses, and other information may have changed.
PCC breaks ground on Rock Creek Campus Child Development Center
Photos and Story by James Hill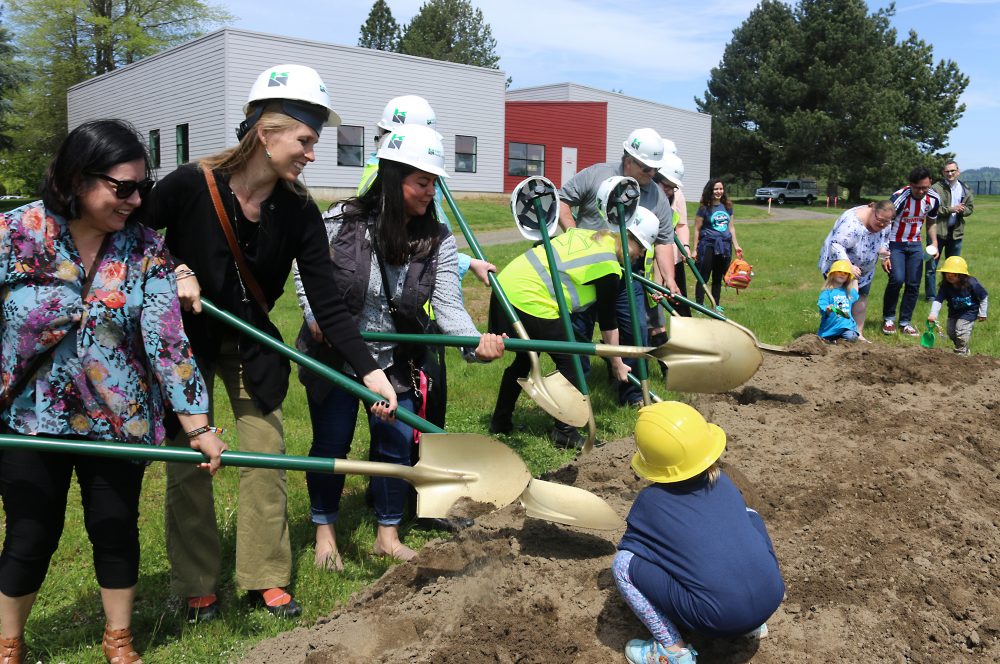 This groundbreaking wasn't just for the adults. The kids got into the act, too.
Portland Community College broke ground on a new 7,800-square-foot Child Development Center located near the Washington County Museum on the Rock Creek Campus. The $7 million, bond-funded facility will serve up to 67 infants, toddlers and pre-school children, and will open for operation in March 2019.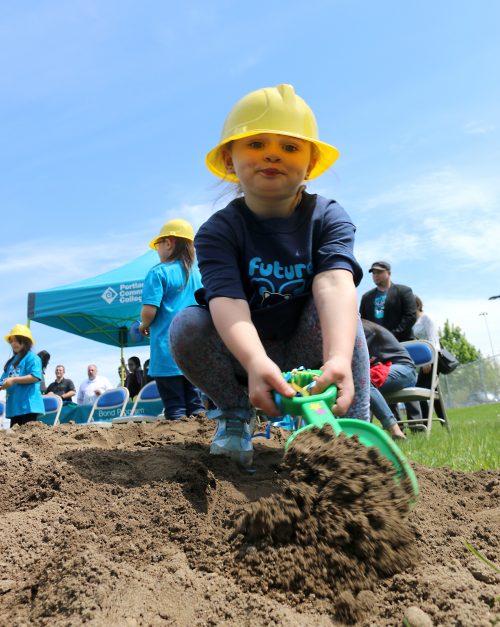 The ceremony included remarks by Rock Creek President Sandra Fowler-Hill, student Diana Vargas and a mini-ground breaking with children of students who attend the campus.
"We thank the PCC student parents who are here today with these future Panthers," Fowler-Hill said. "This is their center. This is their home away from home."
It's not the only campus getting a bond-funded makeover of its child development services. At the Sylvania Campus, work has begun to create a new, larger child development center on the south side of the campus.
The 14,000-square-foot facility will serve between 60-75 children and will cost roughly $7 million. Leaders are eyeing completion for February 2019. Sylvania is the epicenter for the Child Development Center for the Early Education and Family Studies, and involves more of a teaching environment with students and faculty working on best practices.