This content was published: March 30, 2018. Phone numbers, email addresses, and other information may have changed.
PCC signs pact with Delta Airlines, Rock Creek AMT students getting training boost
Photos and Story by Janis Nichols
It's official: A Portland Community College program is really taking flight.
PCC has joined a workforce partnership agreement with Delta Air Lines that calls for a major shift in how the airline will interact with the college. Rather than simply hire Aviation Maintenance Technology graduates from PCC's Rock Creek Campus, the airline will also now provide instruction and curriculum through the Preferred Partner School initiative.
"Delta sees this as a long-term partnership, providing much needed insight by the schools into the operations of a major international airline," said Marshall Pryor, Aviation Maintenance Tech program chair. "Prior to this, schools had only been valued for our graduates. Now the words that I have heard since the beginning of this development have been about an equal and mutually beneficial partnership."
A 2015 study for Delta Air Lines identified a potentially serious problem with maintenance technology staffing levels across the country. By the end of 2020, it estimated that approximately 30 percent of the current workforce would be 65 years old or older. Delta decided it had to become directly involved with the training of the next generation of certified aircraft technicians.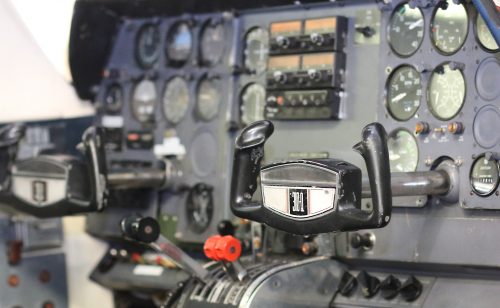 Delta looked at 78 community colleges, technical institutions and universities across the country with FAA-certified AMT programs located reasonably close to Delta maintenance stations like the one at Portland International Airport (PDX). The PDX operation is large enough to be able to provide internships, which is a critical piece of the partnership. The airline shortened the list of 78 colleges to 43, which includes PCC. The proximity of PDX was significant, but the screening process was very encompassing.
"Portland Community College passed a very comprehensive audit which included an evaluation of the general, avionics, power plant curriculum, school administration, instructors, students, facilities, shop organization and safety compliance," said Michael Mackey, manager for Delta TechOps Training. "Delta will contribute aviation maintenance eLearning modules, technical data, aircraft parts, and technical training for instructional staff, all designed to raise the awareness of airline maintenance operations and to better prepare the future employees of Delta Air Lines and the airline industry."
Pryor said the program and the college are excited and honored to be part of Delta's plans.
"It's always nice when an outsider recognizes the quality of our program," he said. "Being selected from a field of 78 colleges is a big deal. We see many benefits in this partnership, particularly for our students. Delta is a global operation which creates limitless opportunities for our graduates."
Interested students can search Delta's employment website for job information.