This content was published: June 6, 2016. Phone numbers, email addresses, and other information may have changed.
2016 Diamond Alumni winners give back and make impacts in their communities
Story and Photos by the PCC Communications Team
Five Portland Community College alumni are shining like diamonds.
PCC has announced its annual Diamond Alumni Awards for 2016. This year's winners are Jason Gasper, Brenda Mallory, Curtis Poe, Janet Rash and State Sen. Jackie Winters. The Diamond Alumni Awards celebrate outstanding PCC alumni who exemplify what it means to be a "PCC Diamond." From recent graduates to older retirees, this legacy of alums stands for community leadership, achievement in the face of adversity, and the good things that come from opening doors of opportunity. Since 2012, the college has recognized 65 members of the PCC community as PCC Diamonds.
This year's shining diamonds are:
Jackie Winters
At 78, State Sen. Jackie Winters is the eldest member of the Oregon Senate and one of two African-Americans in the Legislature. Winters, who serves on the Legislature's Ways and Means budget committee, was the first African-American Republican elected to office in the state and will soon have the honor of being the longest serving Republican woman senator in the history of Oregon.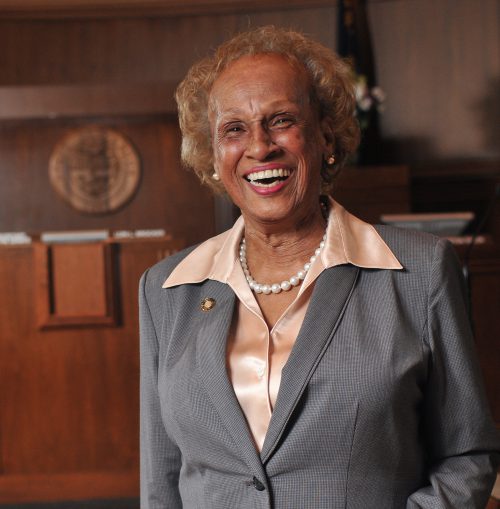 "Being a State Senator is important because I impact the lives of everyone who lives in the state of Oregon," she said.
Sen. Winters started her citizen involvement in public policy as a young girl listening to her parents' discussions around the table growing up in Topeka, Kansas, and later in Portland where her family moved in 1943. She began her governmental service in 1959 at the University of Oregon Medical School in the medical records unit and later joined the staff of the Portland Model Cities Program. In 1969, Sen. Winters joined then-Gov. Tom McCall's administration as a supervisor in the Office of Economic Opportunity. In 1979, she was appointed Ombudsman by Gov. Victor Atiyeh. Eventually, she would be elected to the House in 1998 and then to the Senate in 2002.
Her journey began when she graduated from Portland Public Schools and enrolled in an adult vocational program that would later become PCC in the 1960s to bolster her education. That led her to the Oregon University System's Continuing Education Program where she studied Intergovernmental Relations.
"I came to PCC because I was working during the day and had four kids," Winters remembered. "I needed a way to gain credits and they had night classes available. Learning is something that can carry through all aspects of life. Learning never stops."
Her community leadership includes chairing Salem's first million dollar United Way campaign, starting Oregon's first food share program, and helping to establish the Oregon NW Black Pioneers Association that raises money for student scholarships. She also served on the Salem-Keizer Blue Ribbon Committee for Excellence in Education, and was a member of the Board of Directors of the Oregon College of Education Foundation, now the Western Oregon University Foundation.
In addition to being a state senator, Sen. Winters is the owner of the restaurant chain Jackie's Ribs for more than 18 years.
"Most people around town know me either as a Senator, or as the rib lady!" she laughed.
Jason Gasper
Gasper is a resource management specialist for the NOAA Fisheries in Alaska through the U.S. Department of Commerce. Before completing a biology-focused doctorate and getting married to his fellow biologist bride on an Alaskan glacier, Gasper came to PCC where he completed a three-term biology sequence. He graduated from PCC in 1997 with his associate degree and went on to earn a bachelor's degree in Biology with an emphasis on marine life at the University of Alaska Southeast. He followed up with a master's degree in Marine Affairs from the University of Washington and a doctorate in Fisheries from the University of Alaska of Fairbanks.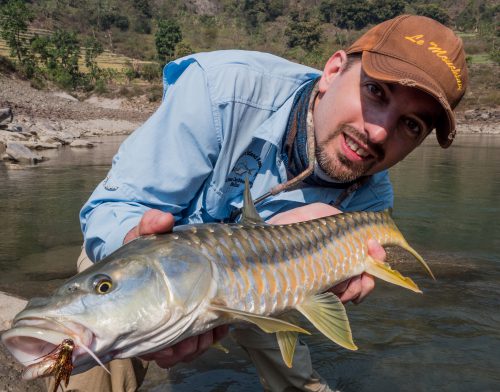 Today, he conducts vital marine policy issues for the U.S. Department of Commerce in Alaska and serves on a number of advisory committees focused on sustainable management of marine resources. Gasper has lectured at symposiums and workshop around the country, and for a variety of undergraduate and graduate courses at the University of Alaska. The avid fisherman devotes his free time to freelance writing, traveling, and advocating for environmental stewardship on an international scale.
Gasper paid his own way through school with multiple jobs as he volunteered in his field of interest. In addition to being a role model for students who are interested in a sustainability-focused career, he is also a role model for those who don't seek out the limelight, but do seek out quiet ways of influence.
"I am honored and humbled to be named a PCC Diamond Alum," Gasper said. "Joining this distinguished group is a tribute to the quality of education I obtained at PCC, and the role the college played in shaping my life.
"As a young student, right out of high school, I lacked the study skills, money and discipline needed to complete a four-year degree," he added. "PCC provided me with the study skills, necessary courses, and confidence needed to be successful in my future academic endeavors. My successes later in life were certainly wedded to that important period of time I spent at PCC."
Brenda Mallory
Mallory is an acclaimed Pacific Northwest installation artist whose extensive art resume includes awards, grants and exhibitions across the country.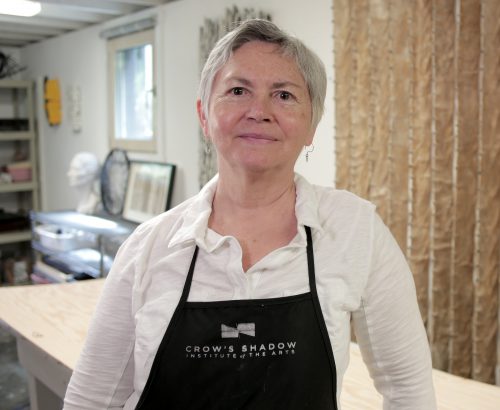 Her latest exhibition, "A Further Gleaning," was featured at PCC's North View Gallery on the Sylvania Campus in February. The work was part of her 2015 GLEAN residency at the Metro Waste Transfer Station in Northwest Portland, intended to prompt people to think about their consumption habits, inspire creative reuse, and initiate larger conversations about the waste society generates.
"I'm inspired by things I find in nature and nature in general," she said. "I also like working with found materials and materials that other people would consider junk. There is value in those things and art forces you too look deeper and harder."
Mallory reinvented herself into a successful artist at 40 years old, and is enjoying success later in life. She is a champion of the college's creative arts program because she took summer art classes at PCC while getting her bachelor's degree from the Pacific Northwest College of Art.
"The first thing that comes to mind about the classes I took at PCC are the great facilities and high quality of instructors," Mallory said. "It is important that art is happening at the community college because it's often the place where people begin to learn about art in a serious way."
Curtis Poe
Poe is an open source programmer and blogger living in France. After taking classes in international relations and economics at PCC, he went on to become the director of the Perl Foundation, and is the author of "Beginning Perl." Perl is an open source programming language that is referred to as "the programmers' Swiss Army Knife." He is a regular speaker at conferences across the USA and Europe.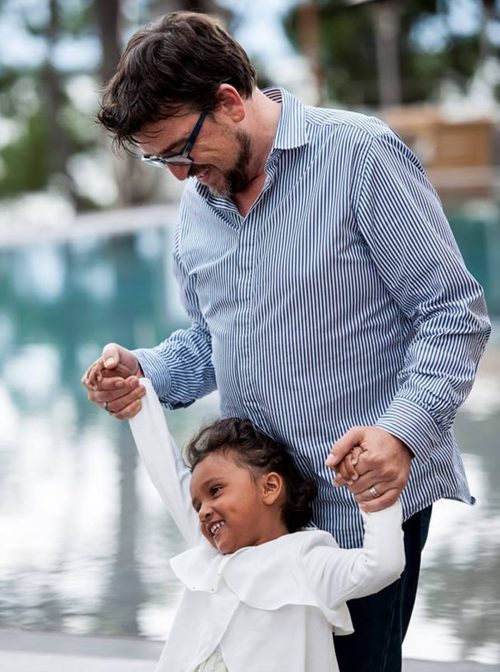 But it was his enrollment into PCC's academic environment that catapulted him on his successful journey.
"I was in a rough patch in my life and I received a PCC catalog in the mail," he remembered. "I took French classes and I was disappointed that I had forgotten the language, so I signed up. I had so much fun and realized how much I missed school that I just didn't stop taking classes. Prior to PCC I was bouncing around at odd jobs in fast food restaurants, car sales, espresso stands and finally hitting my glory time of being the manager of a video arcade. I was pretty certain I had thrown my life away and that it was as good as it was going to get."
Poe cited his instructors as fostering his critical thinking skills and their passion about what they did spurred him on to get his act together.
"PCC helped give me the confidence to know I could take back my life from the mistakes I had made," Poe said. "After I graduated, I decided to try to move into programming, something I was not qualified for, but I went back to PCC to take more courses and eventually landed a nice position as a programmer at an insurance company."
After Poe left PCC, he worked as a technical blogger, answering questions for online forums and spoke at conferences. He developed a name for himself that eventually led to a job in London, then Amsterdam, and finally Paris where he and his wife started a company. Today, Poe sits on the board of The Perl Foundation and consults for All Around The World, a company specializing in solving difficult software problems for clients.
"France is wonderful," he said. "In fact, it's so wonderful that I spent years writing about it on my Overseas Exile blog and I've toyed with giving day-long seminars in the US about how to move abroad. Exploring the world is the best thing I've ever done, after being a husband and father."
Janet Rash
Rash is the Community Engagement Manager for the Northwest Region at Intel Corp. and is a PCC Foundation Board member. At Intel, she collaborates with school districts and non-profit organizations to match employee interests with community needs and manages the company's Involved Program in Oregon.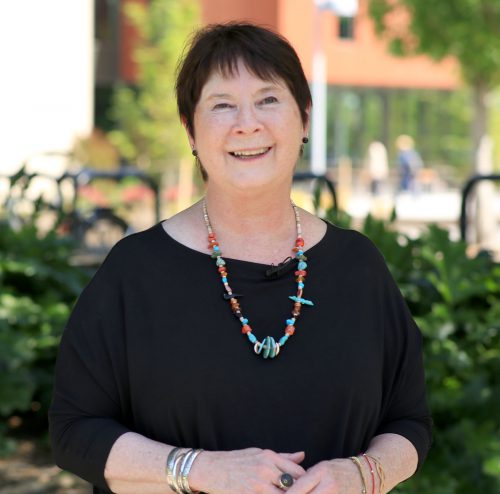 In this role, she's partnered with PCC on several initiatives and has always been excited by the outcomes of these endeavors. Whether it's hosting a technology and engineering conference for Latinas, helping with the PCC MakerSpace development, or reviewing PCC Foundation scholarship applications, the engagement is satisfying for her because it helps students and the community.
A Coquille native, Rash is the mother two sons, and grandmother to one granddaughter and four grandsons. When her children graduated, Rash turned to PCC to further her education and said the best years of school were spent at the college. She attended PCC for several years in the 1990's, slowly accumulating credits needed to transfer and graduate summa cum laude from Concordia University with a degree in business. Since then, Rash has continued as an active alum and credits PCC for helping make her professional career possible.
In her 40s, Rash was a nontraditional student; a single-mother who had bounced around at various jobs as a waitress and car salesperson. In the beginning, she could only take a few courses at a time but persevered. She said earning her associate degree made it possible for her to excel at Intel, a career trajectory that would have never happened as the company required employees to have degrees. This has given Rash a very clear understanding of the important role that education plays in helping a person advance economically and professionally.
"The first term was so important because I found out I could learn," she said. "I found out I was curious, and I found out that my teachers listened to what I had to say. It all just started to help me shift into somebody I thought I could maybe be. It was great."
Now a member of the PCC Foundation Board of Directors, she chairs the Student Success Scholarship Committee. Rash partnered with PCC on several initiatives with a special emphasis on women and minorities in STEM fields. She's also logged countless hours volunteering (more than 300 hours last year), many as service to PCC.
"I'm a woman who believes in herself because of the coursework I took and the experience I had at PCC," Rash said about why she gives back.