This content was published: March 7, 2016. Phone numbers, email addresses, and other information may have changed.
Gerontology Program's Jan Abushakrah honored with national mentoring award
Photos and Story by Celina Baguiao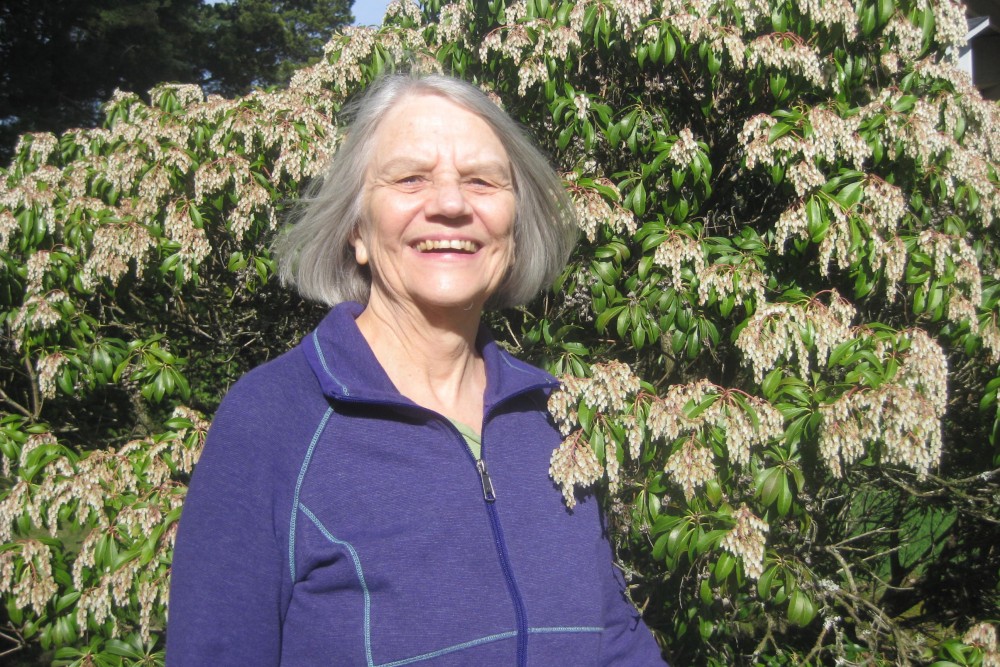 Sylvania Campus' Department Chair in Gerontology Jan Abushakrah has been named the recipient of the 2016 Hiram J. Friedman Mentorship Award winner by the Association of Gerontology in Higher Education (AGHE). The Hiram J. Friedman Mentorship Award is given annually to a member who is nominated by his/her peers for their work as a mentor in the field of Gerontology.
"Jan is tirelessly committed to the Gerontology Program at PCC," said Division Dean of Social Science Sarah Tillery. "She is involved at all levels with gerontology students, faculty and community partners. This award is a testament to her hard work and enthusiastic spirit for Gerontology as a field of academic inquiry and the future of gerontology programs everywhere."
Abushakrah has been a member of the PCC community for 21 years and developed the program's curriculum at the college. She received her award at AGHE's 42nd Annual Meeting and Educational and Leadership Conference in Long Beach, Calif., last weekend.