PAC Classroom
New rental rates
New PAC rental rates are in effect as of July 18, 2018. Check out the Rate Sheet for updated pricing information.
Renting the PAC Classroom
Classroom calendar »
Note: this classroom is often used for various PCC classes.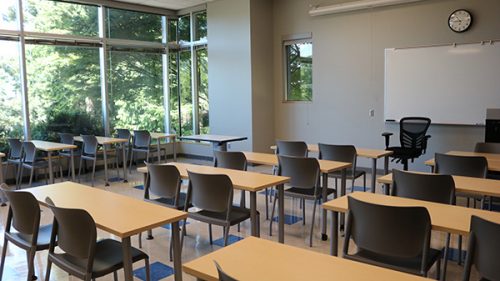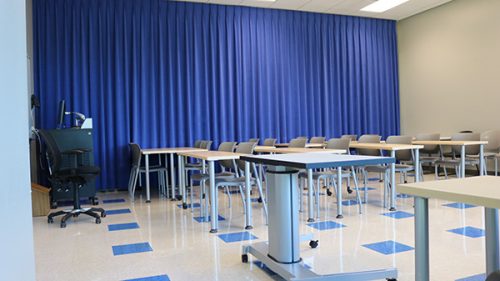 The PAC classroom has been rented for classes and meet-ups, and is often added onto an Auditorium rental as an added space for break-out presentations, a dancer warm-up room, or overflow area.
Base rental rate includes
Max capacity is 30 people
15 tables and 29 chairs
2 handicap accessible tables and chairs
Audiovisual equipment
Lectern
Wall of mirrors (covered by a curtain when not in use)
Rates and policies
Refer to the booking your event page.