Step 2: Submit documents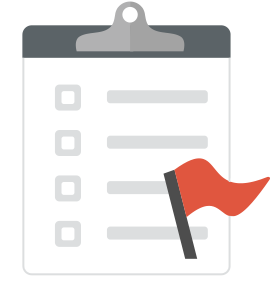 After you finish Step 1: Apply, PCC will download and review your FAFSA or ORSAA information. You can see which FAFSAs we're working on in the Financial Aid Dashboard in MyPCC. Your next step will be to give us additional information.
How to submit documents
Watch your PCC email

When we need something from you, you'll get an email in your PCC email account. To check your PCC email, log in to MyPCC.

Check for flags

Requests for documents show up as red flags in your Financial Aid Dashboard in the MyPCC Paying for College. Click each requirement and follow the instructions.

Submit documents on time

Documents must be submitted by the dates below in order to get your financial aid by the start of each term.

clock

Financial aid timeline, 2023-24 academic year

| Term you plan to start | Application submitted by | Submit documents by |
| --- | --- | --- |
| Spring 2023 | Jan 1, 2023 | February 3, 2023 |
| Summer 2023 | Feb 15, 2023 | May 15, 2023 |
| Fall 2023 | Apr 15, 2023 | July 1, 2023 |
| Winter 2024 | Oct 15, 2023 | November 15, 2023 |
| Spring 2024 | Jan 1, 2024 | February 1, 2024 |

Submit all required documents

A green checkmark will show when you have submitted all required documents. Next, go to Step 3: Review and accept your award!
If you've been selected for verification…
If you've been selected for verification, it means that we are required to compare your FAFSA data to your federal tax data and other resources. Your Student Aid Report will tell you if you've been selected for verification. PCC will request documents from you – these will show up in your Financial Aid Dashboard. Follow the steps above to submit your documents. Submit all documents by the date in the financial aid timeline or your award could be delayed. After you have submitted all documents, the PCC Financial Aid Office will make any necessary corrections to your FAFSA and notify you of your financial aid eligibility in your PCC email.