This content was published: November 6, 2017. Phone numbers, email addresses, and other information may have changed.
4th Annual Extra Life Gaming Marathon: $1,705 raised for OSHU Doernbecher kids!
Posted by hannah.cherry
We broke all our previous records for the event with 51 participants playing for a combined 236 hours and raising $1,705 for the OSHU Doernbecher kids!
Our gamers not only played computer games this year (thanks to the hardworking CIS department), but also played a wide variety of great board and card games! Their energy and desire to give to others was infectious!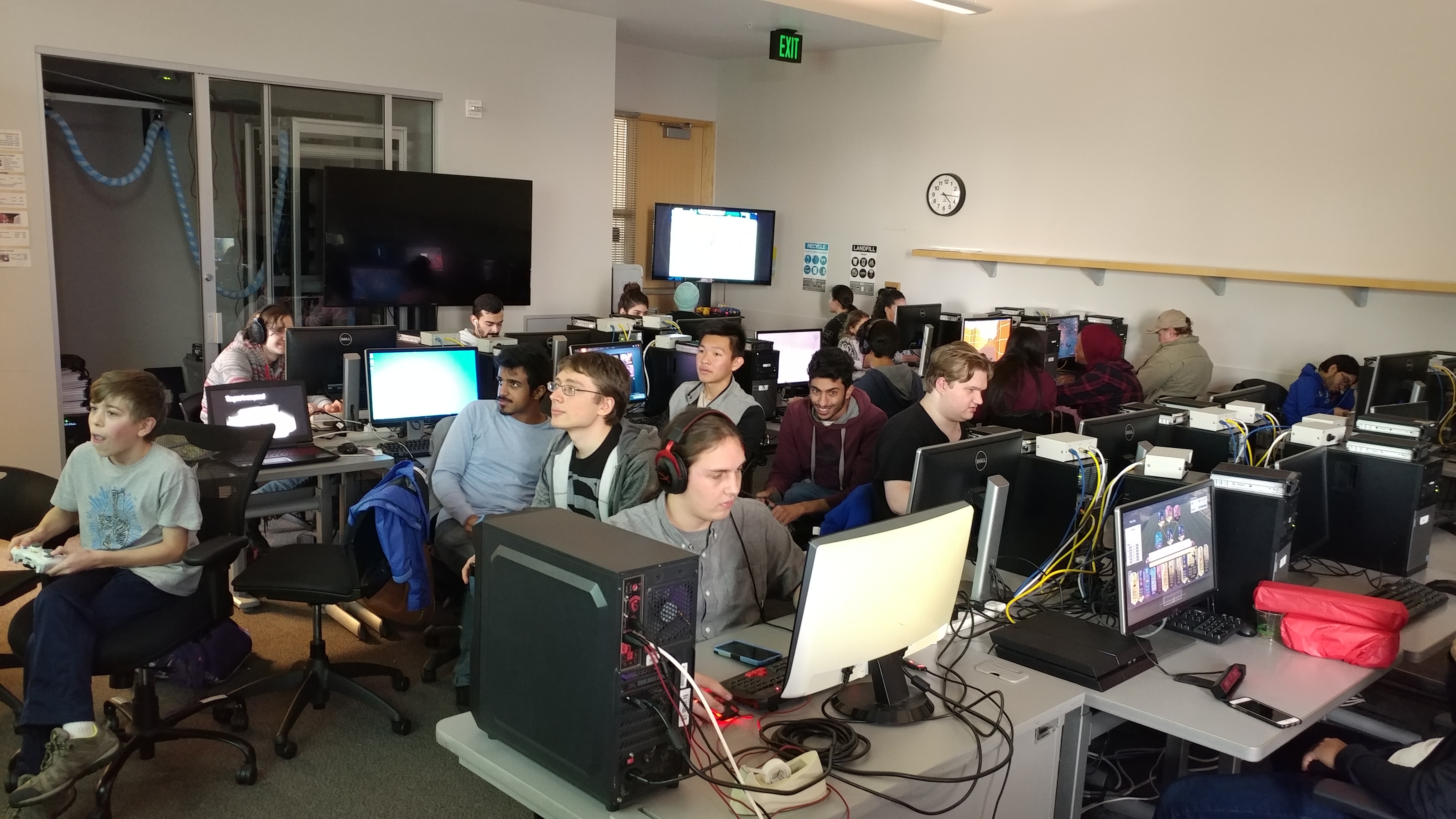 Our team included students from CAS, CIS, CS, and ESOL classes, ASPCC, and local high schools along with PCC family members and friends.  What a great collaboration of students, staff, and faculty coming together across the college!
A special thank you goes out to the ASPCC and the Sylvania Business & Computer Division for their financial support and assistance with the event.
PCC participation in the Extra Life Gaming Marathon was organized by Diane Shingledecker, CTE CBL Faculty Coordinator.

CBL | COMMUNITY-BASED LEARNING
Experience Community-Based Learning at PCC!
Courses with community-based learning (CBL) provide students with the opportunity to: explore local, national, and/or global issues; broaden their perspectives and enhance critical thinking skills; and become active citizens through community engagement. There are numerous courses that have CBL projects every term!
Visit the CBL Courses Page Search for CBL in the Schedule of Classes