CBL Staff
Our program staff are available to provide the following:
Individual consultation on integrating community-based learning into your course
Class/meeting presentations per your needs and requests
A comprehensive list of approved community-based learning sites
Assist the community with the development and enhancement of community-based learning programming
Relationship building with new partners
Problem solving/quality control
Regular workshops/training on community-based learning
District
PCC District CBL Program Coordinator
Hannah Cherry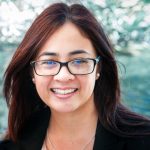 Hannah holds a MS in Counseling with an emphasis in Student Development in Higher Education from California State University, Long Beach (CSULB), and a BS in Public Policy and Management from University of Southern California. She served for several years as the Program Coordinator for SERVE (Service Experiences for Revitalizing Education) at CSULB, a program that supports the collaboration of faculty and community partners. She has also served in a variety of other service-related settings, including a year as an AmericCorps VISTA developing volunteer management systems. Hannah's passion for service focuses on building bridges between educational institutions and the community. As the PCC Community-Based Learning Program Coordinator, Hannah works to develop partnerships with community organizations and help faculty develop successful community-based learning assignments for their classes.
Cascade Campus
CA CBL Faculty Coordinator
Lisa George

Lisa has given her time to community concerns as a student volunteer and a project manager for a variety of organizations. She has also taught social studies at a local high school where she supervised PCC community-based learning students in her classroom. She sees education as a liberating, empowering tool for students and the community. A part-time sociology instructor at PCC since 2004, her experience in various community-based learning roles gives her insight into what instructors, students, and partner organizations need to create enriching learning experiences that benefit all.
Rock Creek Campus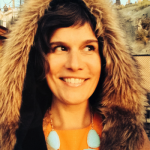 Alissa Leavitt, a native Oregonian and first generation college graduate, has been teaching in Health Studies at Rock Creek since 2011.
Alissa is a graduate of Portland State University (PSU) with both a Master of Public Health (2007) and a Bachelor of Science in Community Health Education (2005). She became a Certified Health Education Specialist in 2008 and completed the PSU Teaching Adult Learners Certificate in 2015. Her interests include food systems, nutrition, consumer health issues, and public health.
Before joining PCC, Alissa worked with the State Oral Health Program to assess and plan oral health messaging and training. Her work experience includes child health services research at Oregon Health & Science University. She also worked for the National Cancer Institute where she helped plan and evaluate cancer control strategies for organizations that reach medically underserved populations.
When she's not working, she enjoys spending time with her husband and young son, practicing yoga, riding her bike, and studying Italian.
Southeast Campus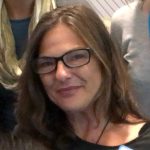 Catherine holds a Master of Arts, Teaching English to Speakers of Other Languages (T.E.S.O.L) and a BA in Applied Linguistics from Portland State University. Catherine has 20 years of experience as an ESOL Instructor. She has been with PCC since 2008 as a Part-Time faculty member teaching in the areas of English as a Second Language, College Reading, Adult Basic Education, and Vocational-Career Pathways. In addition to her teaching, Catherine has also served as a Student Resource Specialist for Pre-College Advising at Sylvania Campus and serves on the Advising and Placement team for incoming ESOL students at Southeast Campus.
Catherine has been an active CBL practitioner and was recognized by the program in 2014-2015 for her collaborative CBL work. For the past five years, CBL has been a cornerstone of her pedagogical practice at PCC's Southeast Campus, both in the ESOL department and in the Vocational ESL/Career Pathways department. Catherine has relished the spirit of interdepartmental collaboration in a number of campus CBL projects, the opportunity to engage students in meaningful community-building and self-reflection, and the connection to peers who welcome formal and informal mentorship and a deeper understanding of the CBL process.
Sylvania Campus & Districtwide CTE
Sylvania & CTE CBL Faculty Coordinator
Diane Shingledecker
Diane has been incorporating CBL into her computer and business classes for the past 14 years at PCC.  She is returning from a sabbatical during 2016/217 where she earned her Graduate Certificate in Service-Learning from the PSU Graduate School of Education.  During this sabbatical, she explored international service-learning during a three-week trip to Madurai, India in February 2016; taught faculty from across the country in the 2017 CWI Summer Institute in LA; and was part of a panel presentation at the International Association for Research in Service-Learning and Civic Engagement (IARSLCE) 2017 Conference in Galway, Ireland in September 2017.  Diane is excited to share all of these experiences and the CBL ideas they generated with everyone back at PCC!  (You can read more about her experiences in India at: http://blog.communityworksinstitute.org/2017/04/18/passion-for-place-in-india/ .)
Diane is also the recent recipient of the 2017-2018 Betty Duvall PCC Foundation Grant Award.  Through this award, she will be pulling together a cohort of PCC faculty, staff, and students along with community partners to address the issue of food insecurity at PCC and in the greater metro area through CBL projects.  This work will start on the Sylvania campus with the hopes of growing it to other campuses from there.  Contact her at dshingle@pcc.edu if you are interested in getting involved in this work.
Diane has coordinated the Sylvania eCycling efforts for the past 11 years which has culminated in permanent, eCycling bins being add to the ground floor of the Sylvania library along with regularly scheduled collection and hard-drive smashing events.  Fall 2017 will be the fourth year for the PCC Extra Life Gaming Marathon which brings computer, ESOL, Spanish, and ASPCC students together to raise money for OSHU Doernbecher's.  Both have allowed Diane to grow collaborative on-campus CBL projects across diverse disciplines and student groups.  Diane had an article about on-campus CBL published in the national Community College Journal (June/July 2016) entitled "Success Stories: A New Twist on Service Learning."
Diane has presented at a variety of conferences in addition to IARSLCE. She most recently lead workshops with Lisa George entitled "Framing Social Justice Education with Service-Learning" at the 2016 Teaching with Purpose Conference in October 2016 in Portland and Campus Compact's 19th Continuums of Service Conference in Denver in April 2017.  Diane is currently working with a national group of instructors to coordinate an NERCOMP (Northeast Regional Computing Program) Digital Service Learning Workshop that will take place in Massachusetts in June 2018.
Outreach and Engagement Specialist
Outreach and Engagement Specialist
Madison Omohundro