CBL Staff
Our program staff are available to provide the following:
Individual consultation on integrating community-based learning into your course
Class/meeting presentations per your needs and requests
A comprehensive list of approved community-based learning sites
Assist the community with the development and enhancement of community-based learning programming
Relationship building with new partners
Problem solving/quality control
Regular workshops/training on community-based learning
District
PCC District CBL Program Coordinator
Hannah Cherry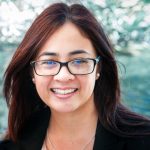 Hannah holds a MS in Counseling with an emphasis in Student Development in Higher Education from California State University, Long Beach (CSULB), and a BS in Public Policy and Management from University of Southern California. She served for several years as the Program Coordinator for SERVE (Service Experiences for Revitalizing Education) at CSULB, a program that supports the collaboration of faculty and community partners. She has also served in a variety of other service-related settings, including a year as an AmericCorps VISTA developing volunteer management systems. Hannah's passion for service focuses on building bridges between educational institutions and the community. As the PCC Community-Based Learning Program Coordinator, Hannah works to develop partnerships with community organizations and help faculty develop successful community-based learning assignments for their classes.
Cascade Campus
CA CBL Faculty Coordinator
Lisa George

Lisa has given her time to community concerns as a student volunteer and a project manager for a variety of organizations. She has also taught social studies at a local high school where she supervised PCC community-based learning students in her classroom. She sees education as a liberating, empowering tool for students and the community. A part-time sociology instructor at PCC since 2004, her experience in various community-based learning roles gives her insight into what instructors, students, and partner organizations need to create enriching learning experiences that benefit all.
Rock Creek Campus
RC CBL Faculty Coordinator
Stacie Williams – Interim Coordinator Winter 19-Spring 19
Alissa Leavitt (on sabbatical Winter 19-Spring 19)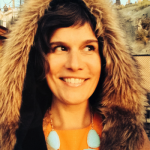 Alissa Leavitt, a native Oregonian and first generation college graduate, has been teaching in Health Studies at Rock Creek since 2011.
Alissa is a graduate of Portland State University (PSU) with both a Master of Public Health (2007) and a Bachelor of Science in Community Health Education (2005). She became a Certified Health Education Specialist in 2008 and completed the PSU Teaching Adult Learners Certificate in 2015. Her interests include food systems, nutrition, consumer health issues, and public health.
Before joining PCC, Alissa worked with the State Oral Health Program to assess and plan oral health messaging and training. Her work experience includes child health services research at Oregon Health & Science University. She also worked for the National Cancer Institute where she helped plan and evaluate cancer control strategies for organizations that reach medically underserved populations.
When she's not working, she enjoys spending time with her husband and young son, practicing yoga, riding her bike, and studying Italian.
Southeast Campus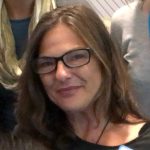 Catherine holds a Master of Arts, Teaching English to Speakers of Other Languages (T.E.S.O.L) and a BA in Applied Linguistics from Portland State University. Catherine has 20 years of experience as an ESOL Instructor. She has been with PCC since 2008 as a Part-Time faculty member teaching in the areas of English as a Second Language, College Reading, Adult Basic Education, and Vocational-Career Pathways. In addition to her teaching, Catherine has also served as a Student Resource Specialist for Pre-College Advising at Sylvania Campus and serves on the Advising and Placement team for incoming ESOL students at Southeast Campus.
Catherine has been an active CBL practitioner and was recognized by the program in 2014-2015 for her collaborative CBL work. For the past five years, CBL has been a cornerstone of her pedagogical practice at PCC's Southeast Campus, both in the ESOL department and in the Vocational ESL/Career Pathways department. Catherine has relished the spirit of interdepartmental collaboration in a number of campus CBL projects, the opportunity to engage students in meaningful community-building and self-reflection, and the connection to peers who welcome formal and informal mentorship and a deeper understanding of the CBL process.
Sylvania Campus
Sylvania CBL Faculty Coordinator
TBD
Outreach and Engagement Specialist
Outreach and Engagement Specialist
Madison Omohundro