Peer advisors
Make college more than a classroom! Get paid while you engage with your peers at PCC to assist with exploring majors, careers, transfer universities, scholarships, job search, and more.
The Peer Advisors are a dynamic, diverse group of current PCC student leaders who work in Career Services.
Peer Advisor applications are now closed. Please check back with us in Spring 2024 if you're interested in applying for the 2024-2025 academic year.
Peer Advisors go through extensive training in order to:
Connect with other students and help them navigate the college system
Administer career assessments and help students explore majors and career options
Teach students to use MyPCC, register for classes approved by an advisor, access college resources, and plan a class schedule
Help students to research college majors, transfer schools, and scholarships
Sponsor events and promote the center's services across campus so that all students have equal access to career exploration
Help students locate and apply for job opportunities
Sylvania peer advisors: back row – Oscar, Karum, Lupine, Vivian; front row – Dana, Emily, Anh, Sunny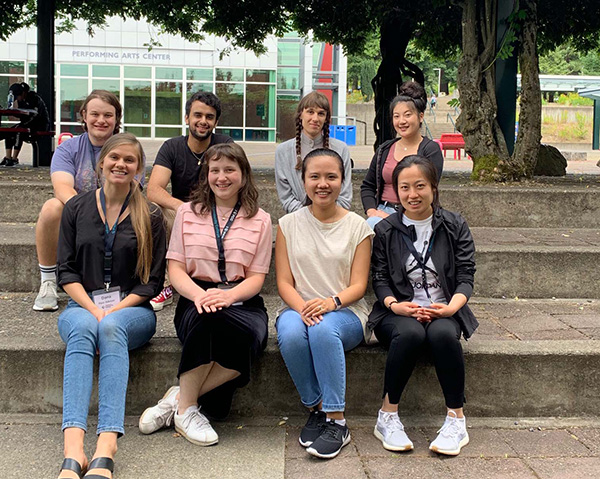 Rock Creek peer advisors: back row – Anna, Stephanie, Upama: front row – Yesenia, Priscilla, Rocky, Jonny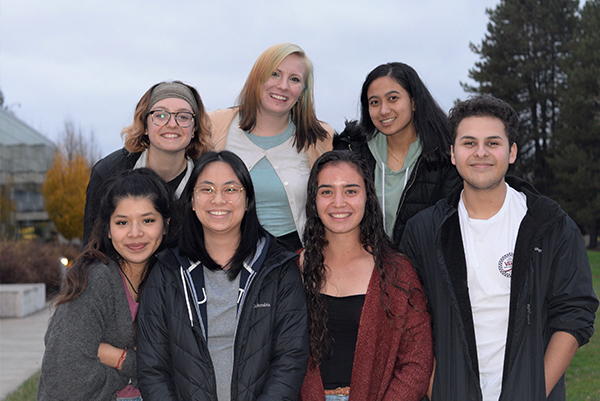 Southeast Peer Advisors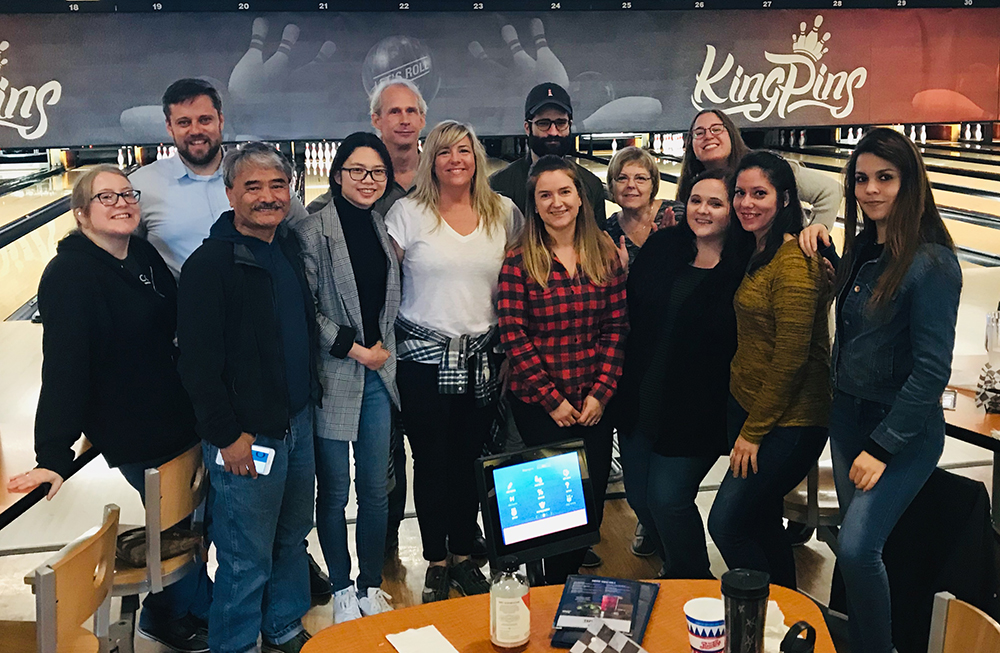 Southeast peers tabling at an event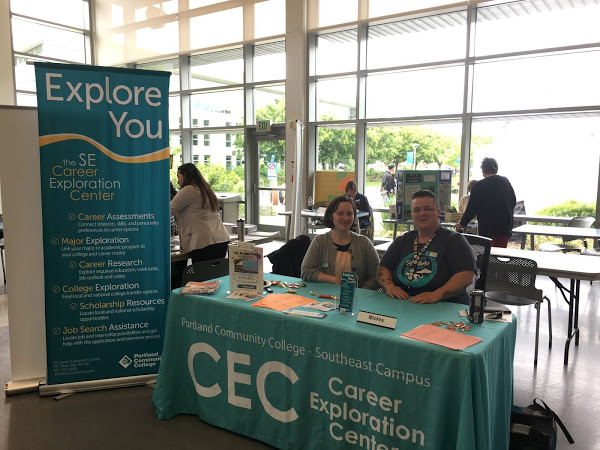 Sylvania Peer Advisor helping a student