Oregon CIS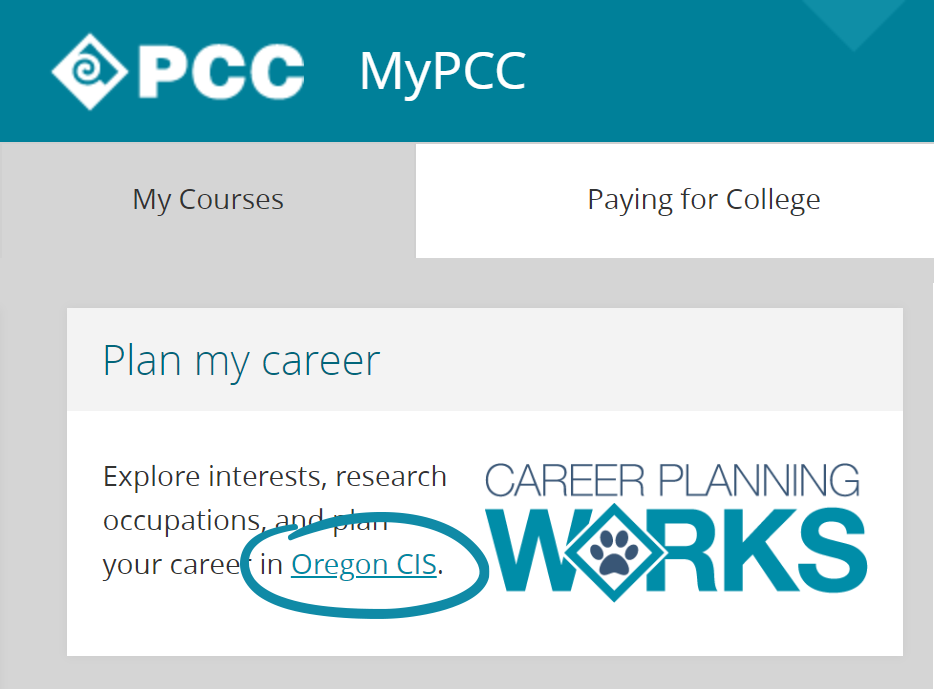 Get to Oregon CIS on the MyPCC My Courses tab.
Use OR CIS to research and develop your career plan! This is a free planning tool for PCC students.
Research careers and degrees
Which jobs will be a good match? What is that job like? How much does it pay? How much education do you need?
Career assessments: quizzes that give you career ideas
Explore and research careers: up-to-date job market information
Explore education or training: searchable database of colleges
Choose your career and your path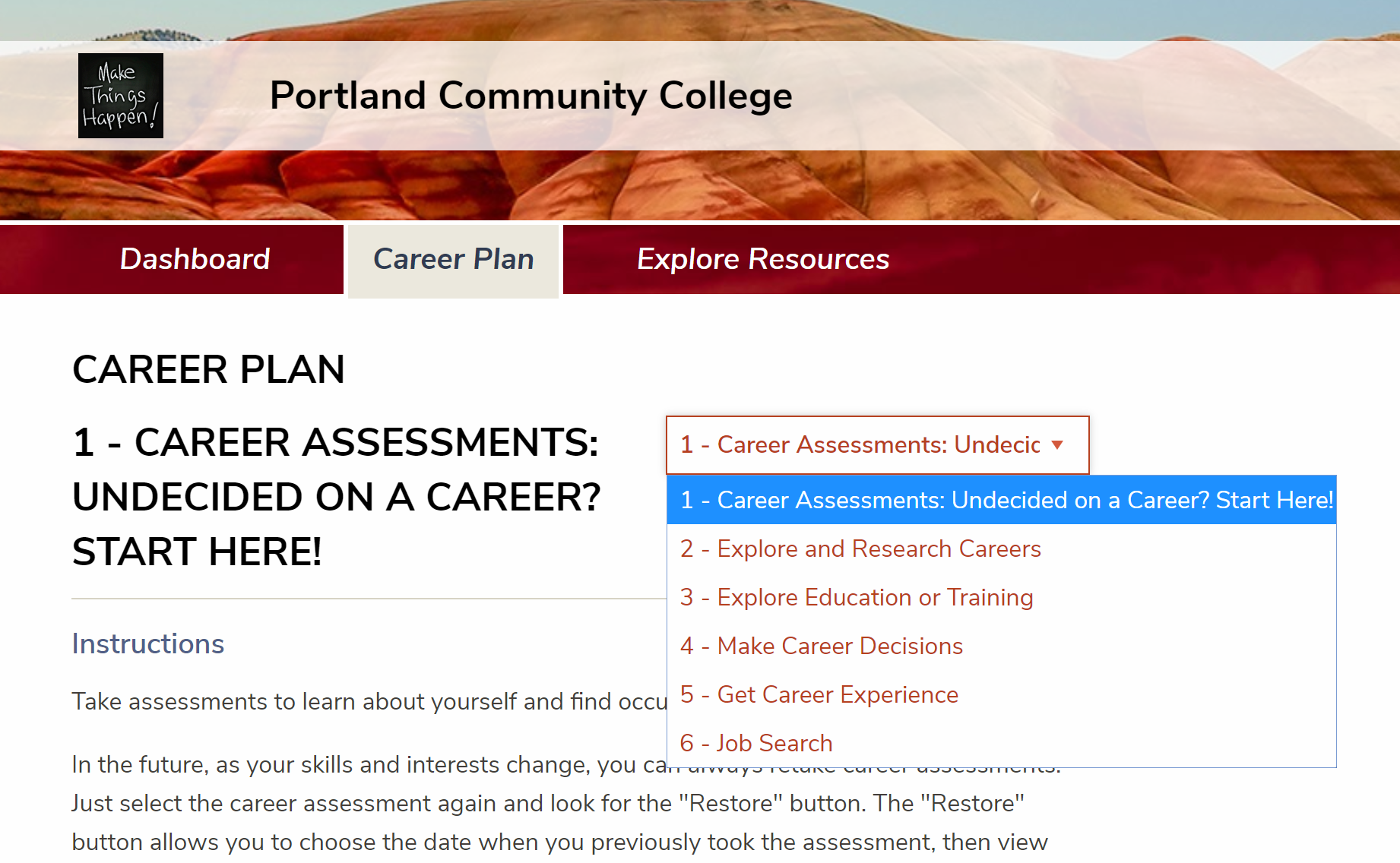 How do you choose a career based on your priorities?
Make career decisions: tools to help you narrow in on your best choice
Find jobs and get hired
How do you get work experience? How do you keep track of where you applied?
Get career experience: save work experience in the career bio so you can find it later
Job search: use the weekly checklist tool to track your efforts
About the homepage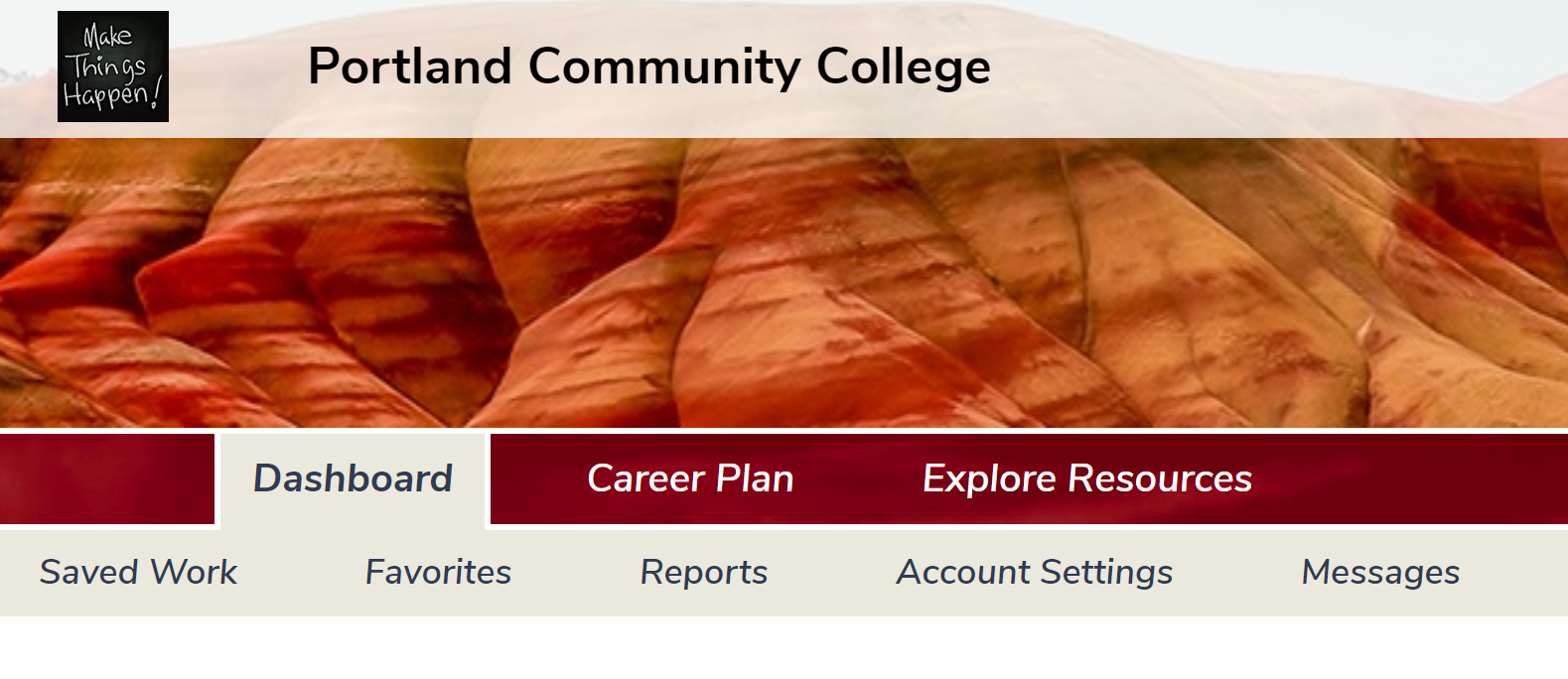 Dashboard: Your work will be saved here and includes your assessment results, favorites, and any reports you create.

Explore resources: Go directly here to access the occupational database, as well as the scholarship and school databases.