CAMP staff
Greg Contreras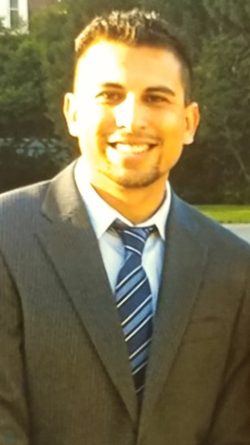 CAMP Director
greg.contreras@pcc.edu
971-722-7765
Greg Contreras is the son of Lala and Goyo Contreras. Greg was born into a migrant family. He remembers his parents dropping him off at a Migrant Head Start Program in Nyssa, Oregon while his parents worked the fields of Eastern Oregon, also known as Onion Country. As a young teen, Greg also spent his summers alongside his family weeding and picking. His family introduced him to the sombrero, and in return, Greg introduced his family to education. After graduation from Ontario High School, Greg was the first in his family to attend college. He graduated from Treasure Valley Community College in Ontario, Oregon in 2003 before transferring to Oregon State University in Corvallis, Oregon. There Greg accomplished a Bachelors Degree in Human Development and Family Sciences and Masters Degree in Counselor Education and Supervision. After a decade of working in higher education, Greg is proud to find himself again in a community college setting at Portland Community College. He is excited to work for CAMP. He is motivated to help migrant students and families achieve prosperity and growth through education. His goal is working with his CAMP Team to build a successful culture of CAMP at PCC Rock Creek to serve the migrant community of Washington County for years to come.
Gabby García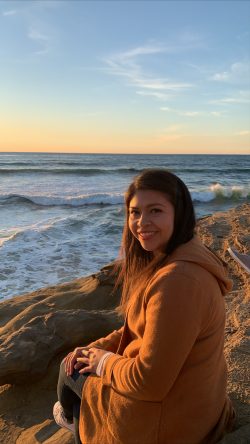 CAMP Advisor
gabby.garcia@pcc.edu 
971-722-7959
Gabby has a migrant background and has experienced first hand what it's like to be a CAMP student. She believes in the work that CAMP does to help prepare first-generation, low-income students in achieving their academic and career goals.
She has earned a Bachelor's of Science in Public Health and Human Sciences from Oregon State University and a Master's of Education in College Student Services Administration, also from OSU.
Gabby's Advising Philosophy: To assist students in pursuing their degree successfully through providing resources, counsel, reflection, critical thought, educational learning, and mentorship. Gabby says, "As an advisor, my goal is to empower students to reach their hopes and dreams, while also being mindful of diversity to deliver guidance to students who I encounter."
Kandali Drion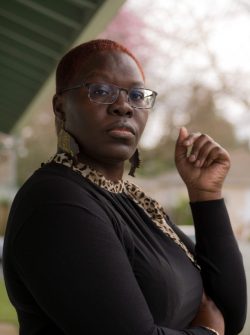 CAMP Administrative Assistant
kandali.drion@pcc.edu
971-722-7106
Kandali was born in the Democratic Republic of Congo and raised between different countries in Africa as well as Belgium. Kandali moved to Portland in 2006 as an international student. She has lived and worked in 3 different continents and speak 4 languages. Over the past years in the United States of America, she has held several social work positions through which her passion for community outreach and social justice grew even deeper. She has a unique 15 years of background in communication, leadership, project management, and development. She has worked in multiple countries with people from different religions, cultures, races, ethnicity, and languages.
Kandali believes that access to education is vital for communities of color to give them more options in succeeding in their life. She is keen in supporting and empowering students to reach their potential.
Gonzalo Calderon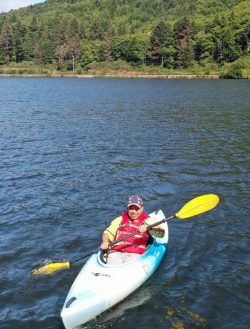 CAMP Recruiter
gonzalo.calderon@pcc.edu
971-722-7764
Born and raised in central Mexico, Gonzalo immigrated to the United Stated when he was seventeen years. He worked as a field harvest worker in California. When he began attending Napa Valley College; he was the first in his biological family to attend college. He obtained an Associate of Art degree in social sciences, and transferred to the University of California, Davis, where he earned a BA in Psychology. Then, transferred to graduate school at Chico State University, and earned a Master's Degree in Counseling Psychology.
Gonzalo has worked with the Latinx community for the last 20 years as a Bilingual Community Developer, Mentor Coordinator, Family Counselor, Peer Advisor, Academic Advisor, Interpreter/Translator, Community Advocate, etc. Presently, as a College Assistance Migrant Program Recruiter (CAMP), his assignment is to search, find, assist, and screen qualified students, who can benefit from the CAMP program. Gonzalo is committed to assist every qualified student in their personal journey.