This content was published: April 7, 2021. Phone numbers, email addresses, and other information may have changed.
The Martian Chronicles
Posted by Web Team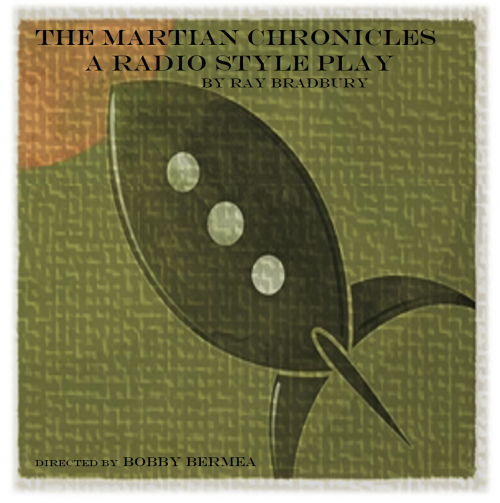 Join us for a radio-style play of Ray Bradbury's The Martian Chronicles. Guest Director: Bobby Bermea.
The show will run approximately 90 minutes, and is appropriate for all ages. The director, crew, and cast will be live on Zoom after the show.
Synopsis
A young Martian asks another if there could be any life on Earth. "Impossible," is the answer. "There's too much oxygen!" However, an expedition from Earth has landed on Mars and is destroyed.
The crew of a later rescue mission is committed to a Martian insane asylum for thinking themselves "Earth men." The involvements and interplay between the worlds and the opportunity for imaginative costumes and sets invite you, your actors, and crew into a thrilling Bradbury adventure. The Los Angeles Times called the play "a must, an experience for everyone. If theatre is the creation of magic and illusion, The Martian Chronicles is this year's most spectacular example."
Performance schedule
The link for each date will take you to register for the live Zoom performance. Performance audiences are limited to 90 households.
Tickets
There is no cost for tickets, but we request that you donate the PCC Theatre Arts Scholarship Fund. Any donation amount is appreciated, and funds help PCC Theatre Arts students pursue their goals in academics. Thank you!