This content was published: February 5, 2021. Phone numbers, email addresses, and other information may have changed.
Romeo and Juliet – Winter 2021
Posted by Web Team
PCC Theatre Arts presents Shakespeare's Romeo and Juliet, March 4-7, 2021 on Zoom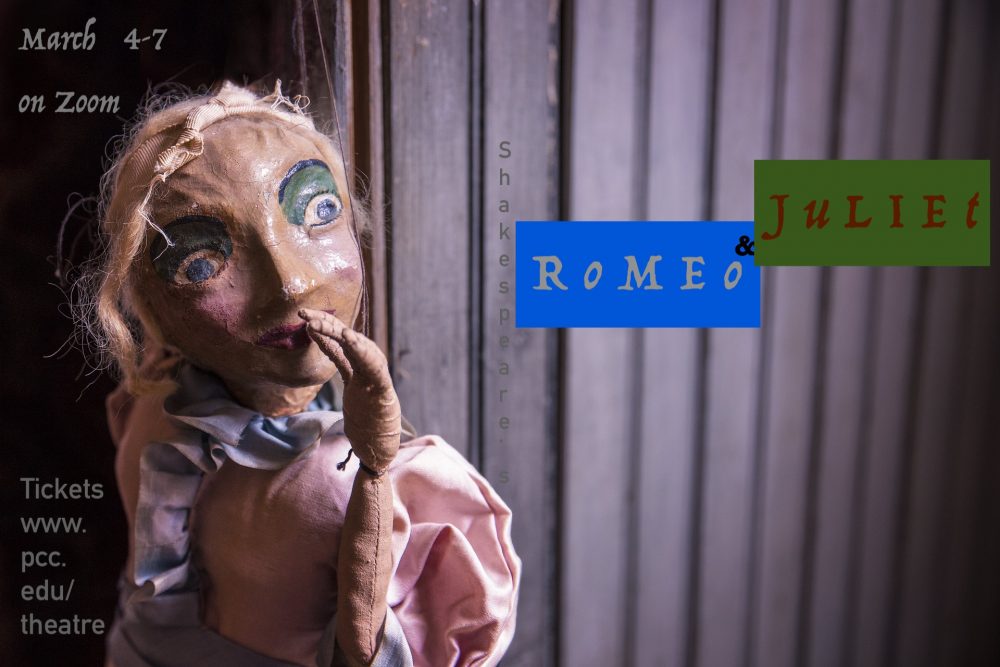 Performances
Join us for a live performance of this timeless tale of tragic love and families fractured by an age-old dispute, performed with puppets and adapted to live, online theatre performances. The link for each date will take you to register for the live Zoom performance. Performance audiences are limited to 90 households.
In lieu of selling tickets to this production, we ask that if you would like, please contribute to our PCC Foundation Theatre Arts Scholarship Fund. Donations help PCC Theatre Arts Students pursue their goals in academics.