This content was published: May 17, 2018. Phone numbers, email addresses, and other information may have changed.
Bus Stop
Spring 2018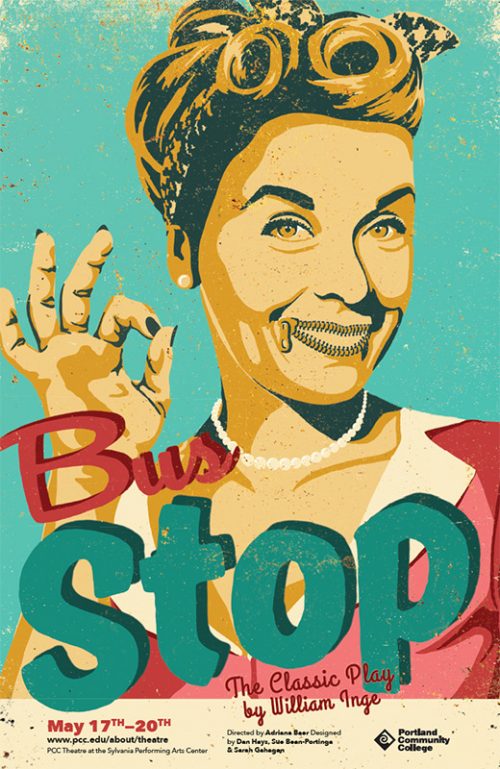 By William Inge
Bus Stop is set in a diner about 25 miles west of Kansas City in early March 1955. A freak snowstorm has halted the progress of the bus, and the eight characters (five on the bus) have a weather-enforced layover in the diner from approximately 1 to 5 a.m. The characters pass the time exploring their unique lives, loves and challenges to great humor, drama and intrigue.
The production is appropriate for ages 10 and older, and contains light violence and some verbal sexual references.
Running time is projected to be between 90-100 minutes, with no intermission.
Performances
Sylvania Campus Performing Arts Center
Our theatre has handicapped accessible seating and bathrooms, hearing assisted devices and very comfortable new seating. Please note our new schedule.
Thursday, May 17, 11am

Pay What U wish Matinee (Proceeds benefit PCC Theatre Fund)

Thursday, May 17, 7pm
Friday, May 18, 2pm

Pay What U wish Matinee (Proceeds benefit PCC Theatre Fund)

Saturday, May 19, 7pm

Sign language Interpretation

Sunday, May 20, 2pm Matinee
Tickets
Ticket pricing and purchasing information can be found on the tickets page.