This content was published: March 9, 2018. Phone numbers, email addresses, and other information may have changed.
The Laramie Project
Winter 2018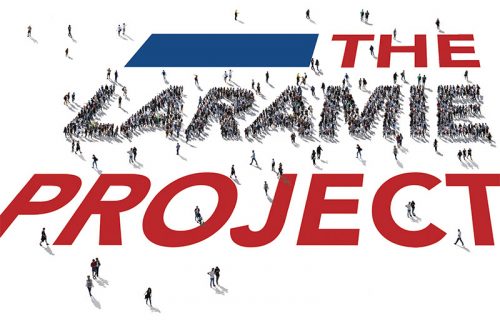 By Moises Kaufman
The Laramie Project was first produced in the year 2000, and is a dynamic, moving play by Moises Kaufman and members of the Tectonic Theatre Project about the reaction to the 1998 murder of Matthew Shepard in Laramie, Wyoming. The murder was denounced as a hate crime and brought attention to the lack of hate crime laws in various states, including Wyoming. This gripping drama draws on hundreds of interviews conducted by the theatre company with inhabitants of the town, company members' own journal entries, and published news reports.
The production is appropriate for ages 14 and older, and contains graphic descriptions of violence and some verbal sexual references.
Running time is projected to be between 2 and 2.5 hours, with two intermissions.
Directed by Jessica Wallenfels, designed by Sarah Gahagan, Dan Hays, Sue Bean-Portinga and Jaimie Tait. Starring PCC students!
Performances
Sylvania Campus Performing Arts Center
Our theatre has handicapped accessible seating and bathrooms, hearing assisted devices and very comfortable new seating.
Friday March 9, 7pm
Opening night!
Saturday, March 10, 7pm
Thursday, March 15, 11am
Pay what you wish matinee
Friday, March 16, 7pm
Saturday, March 17, 7pm
Sign language interpretation
Sunday, March 18, 2pm
Closing matinee
Tickets
Ticket pricing and purchasing information can be found on the tickets page.