This content was published: November 9, 2017. Phone numbers, email addresses, and other information may have changed.
Pride and Prejudice
Fall 2017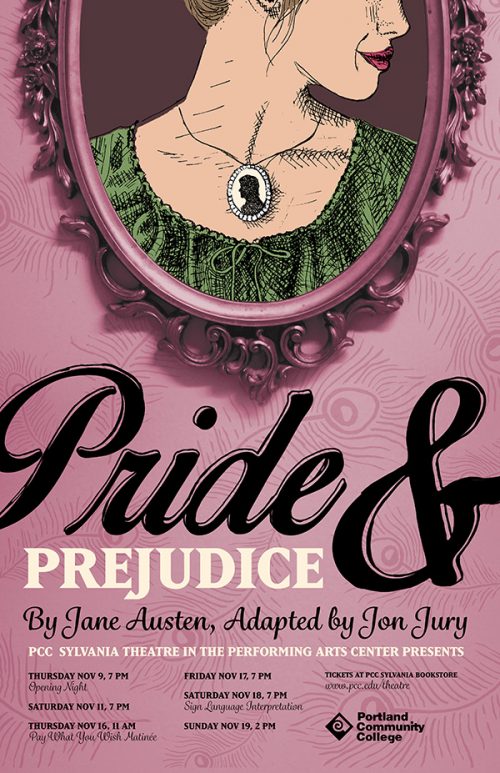 By Jane Austen, adapted by Jon Jory
Performances
Sylvania Campus Performing Arts Center
Our theatre has handicapped accessible seating and bathrooms, hearing assisted devices and very comfortable new seating.
Thursday, November 9, 7pm
Opening night!
Friday, November 10
No performance for Veteran's Day
Saturday, November 11, 7pm
Veteran's Night (veterans free with ID)
Thursday, November 16, 11am
Pay what you wish matinee
Free for PCC and high school students
Talkback following the performance
Friday, November 17, 7pm
2 for the price of 1 night
Saturday, November 18, 7pm
Sign language interpretation
PCC clubs night
Sunday, November 19, 2pm
Closing matinee
Tickets
Ticket pricing and purchasing information can be found on the tickets page.