This content was published: March 4, 2016. Phone numbers, email addresses, and other information may have changed.
Tales of the Arabian Nights (Part 1)
Winter 2016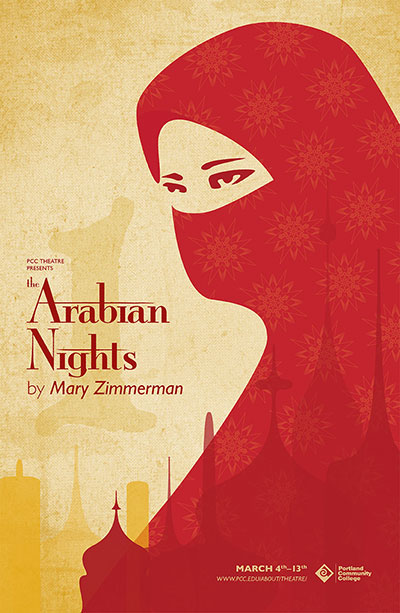 By Mary Zimmerman
Designed by Sarah Gahagan, Jamie Tait and Dan Hays
Directed by Theatre Program Chair, Patrick Tangredi
Performances
Friday March 4, 7pm – OPENING NIGHT
Saturday March 5, 7pm
Thursday March 10, 11am – Matinee
Friday March 11, 7pm
Saturday March 12, 7pm – Sign Language Interpretation
Sunday March 13, 2pm – Matinee
Tickets
Ticket pricing and purchasing information can be found on the tickets page.