This content was published: November 13, 2014. Phone numbers, email addresses, and other information may have changed.
Much Ado About Nothing
Fall 2014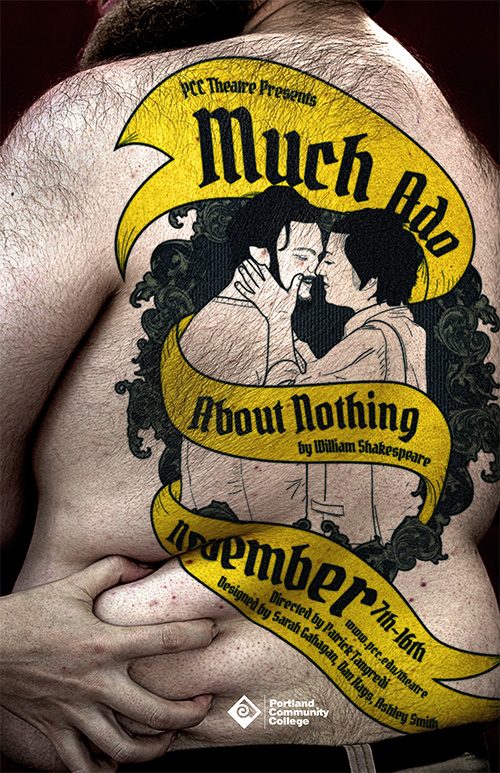 By William Shakespeare
William Shakespeare's Much Ado About Nothing takes us to the beloved banter between Beatrice and Benedick, the lover/rivals who jest and joust their way to true love. With unforgettable characters like Dogberry, Verges trying to counter the evil Don John, or the lovable Leonato, Margaret, Ursulla and Don Pedro clamoring to bring the lovers Hero and Claudio to the Friar to be married, this play offers the most laughs per minute than any other Shakespeare. Featuring work by designers Sarah Gahagan, Ashley Smith, DanHays and our talented students, this cast of 19 will bring you to laughter and love like no other play before.
Performances
Thursday, November 13, 7:30pm
Friday, November 14, Matinée 12 noon
Saturday, November 15, 7:30pm
Sunday, November 16, Matinée 2pm