This content was published: May 9, 2013. Phone numbers, email addresses, and other information may have changed.
Cyclops
Spring 2013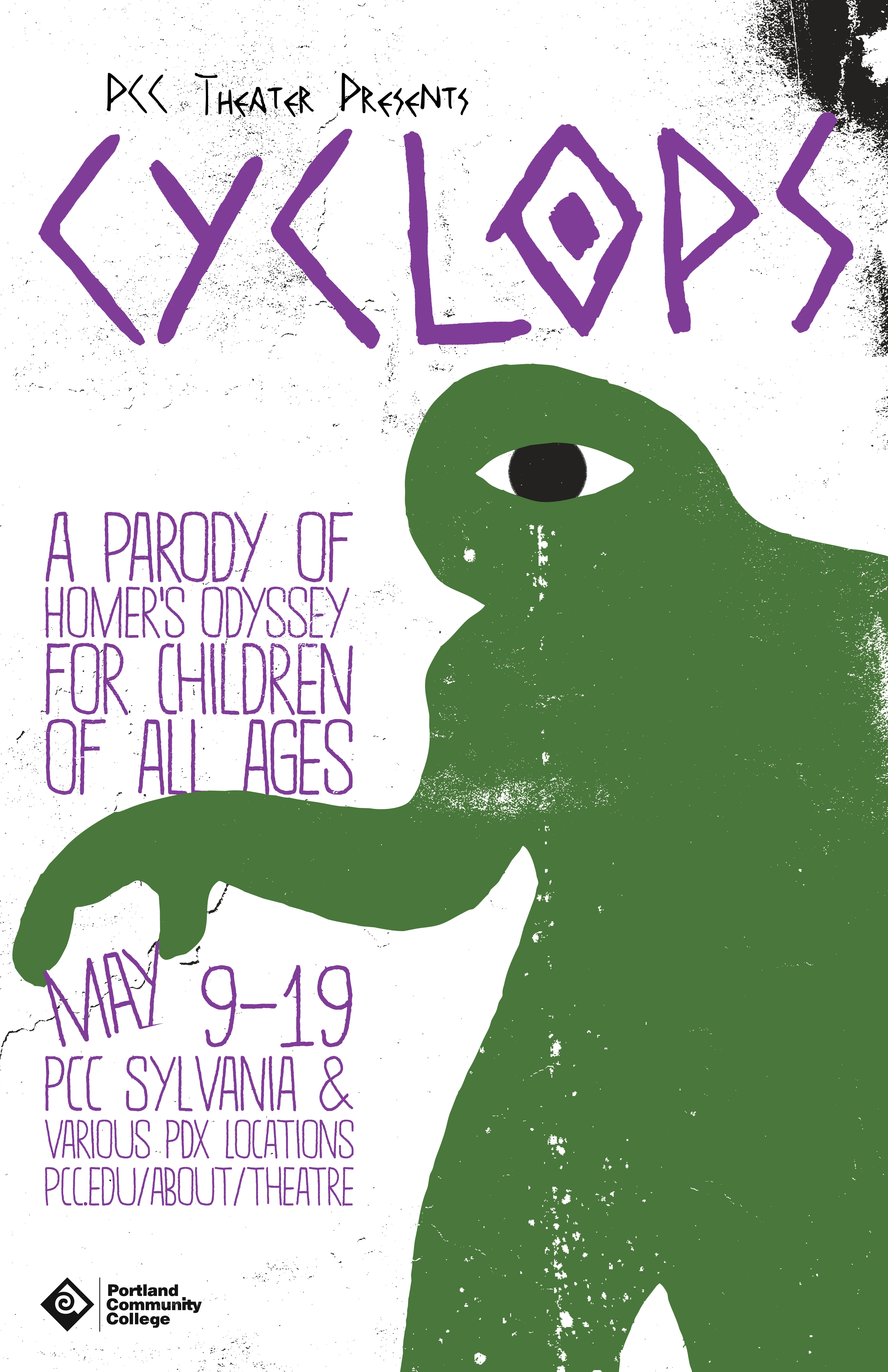 By Euripides
Comically ripped from the pages of the Odyssey, Cyclops is PCC-Theatre at Sylvania's first touring children's production.  The story: Odysseus, the classical hero, has washed ashore on an unfamiliar island, which is inhabited by one-eyed giant (played as a gentle 10-foot puppet) Cyclops, and some very silly companions: Rhyming Pirates, the uptight playwright Euripides, confused shepherds, volunteer sheep, and one very forgetful stage manager.
This 2500-year-old classic has been updated and adapted for children of all ages, and will play for FREE in selected areas around Portland (see below). With a nod to Commedia del Arte, Buffoonery, and classic children's theatre, this production uses audience suggestions and volunteers to round out the goofball antics!
Performances
All performances are free and open to the public (except Friday school performances):
Thursday, May 9, 11am PCC Sylvania – CC Courtyard (12pm rain date in PAC)
Friday, May 10, School performance (not open to public)
Saturday, May 11, 11am at Portland Saturday Market (SW Waterfront Park)
Friday, May 17, School performance (not open to public)
Saturday, May 18, Capitol Hill Library 11am
Sunday, May 19, 11am at Portland Saturday Market (SW Waterfront Park)