This content was published: May 20, 2020. Phone numbers, email addresses, and other information may have changed.
Faculty Spotlight #12
Posted by raquel.salazar
Sustainability is practiced all throughout PCC, from innovative waste management and learning gardens to solar energy and active transportation. But do you know about the faculty who include sustainability in their classes? Every week on our Sustainability blog and social media accounts we will share a faculty member who integrates sustainability into their course curriculum. PCC faculty have the ability to educate and extend sustainability efforts to students, creating positive change in our communities. Follow our Sustainability Blog and PCC_Sustain on Instagram and Twitter to learn about these inspiring faculty members! If you are a faculty member or know of one practicing sustainability efforts, please email sustainability@pcc.edu to be featured!
This week's spotlight focuses on Jan Underwood, a Spanish instructor at Cascade campus! Jan teaches first-year Spanish students the grammar and vocabulary needed to proceed to advanced classes. She asks her students to contemplate all aspects of learning a new language. She has students reflect on the true reason they are in her class. Jan wants her students to realize the power of learning a new language and how it can benefit numerous parts of life like sustainability and environmentalism.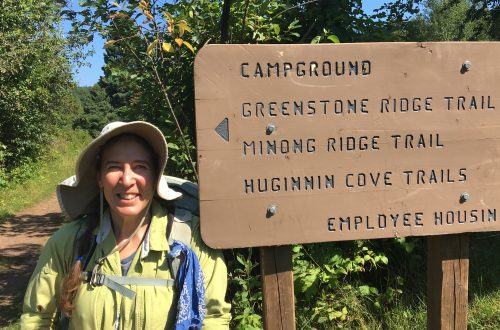 Jan provides a strong emphasis on cultural values and importance. She incorporates environmental issues in local and national Latinx communities in assignments and class discussions. Jan has found that the more discussion around environmental topics, the more inspired students are. They are engaged in class and become more comfortable speaking Spanish.
Outside of teaching, Jan has practiced sustainability most of her life. She believes the integration of sustainability and environmental topics within her courses is crucial. Sustainable practices and education should be connected in all parts of life. It must be connected to all educational aspects.
Thanks for all you do Jan!