This content was published: January 29, 2020. Phone numbers, email addresses, and other information may have changed.
Faculty Spotlight #3
Posted by raquel.salazar
Sustainability is practiced all throughout PCC, from innovative waste management and learning gardens to solar energy and active transportation. But do you know about the faculty who include sustainability in their classes? Every week on our Sustainability blog and social media accounts we will share a faculty member who integrates sustainability into their course curriculum. PCC faculty have the ability to educate and extend sustainability efforts to students, creating positive change in our communities. Follow our Sustainability Blog and PCC_Sustain on Instagram and Twitter to learn about these inspiring faculty members! If you are a faculty member or know of one practicing sustainability efforts, please email sustainability@pcc.edu to be featured!
Matt Glazewski is a Environmental Studies and Policy professor located at Cascade campus. Matt received his Bachelor of Science in Meteorology from Penn State and his Master's in Public Administration from Portland State University. He has worked with the National Oceanic & Atmospheric Administration at the U.S. Department of Homeland Security National Operations Center and has had roles in local government in the Portland area.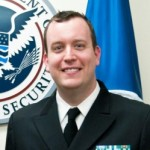 At PCC, he teaches the following courses; Individual Sustainability (ES 141), Environmental Politics (PS 297), and Global Climate Change (G 184). These courses are heavily concentrated with sustainable practices. He shares that sustainability broadly aligns to mitigate climate exchange, earth science and political science. Matt has students take a long and hard look around themselves to see if they can identify things they could personally affect to help moderate climate change. Environmental Politics introduces the politics of environmental policy making in the U.S. and examines its conflicts and underlying issues. It explores topics like interest groups, social movements, public opinion, court decisions and political culture. In his Individual Sustainability course, he teaches introduces theory, principals and practices of sustainability to be applied at the individual level. It addresses topics like water and energy, transportation options, sustainable food choices, waste reduction and its effects on the environment. The Global Climate Change course covers characteristics of the Earth's climate system and includes past, present and future climate change. It shares future mitigation and adaption efforts for students to recognize.
Thanks for all you do Matt!