This content was published: September 10, 2018. Phone numbers, email addresses, and other information may have changed.
PCC, Sustain Me! Episode #3 ~ A Look at Sustainability at PCC with Briar Schoon
A Look at Sustainability at PCC with Briar Schoon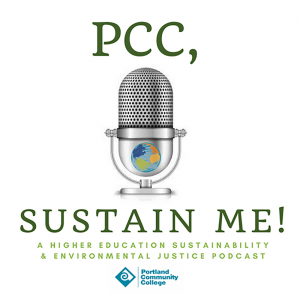 In today's episode I sat down with PCC's very own Briar Schoon to take a look at Portland Community College's sustainability efforts and to touch on how we achieved being ranked the top Associates College in the US and 2nd overall in North America in the 2018 Sustainable Campus Index that was recently published by AASHE (The Association for the Advancement of Sustainability in Higher Education).

Briar also touched on her experience traveling to the East Coast to help receive for PCC the 2nd Nature 2017 Climate Leadership Award for 2-year Institutions.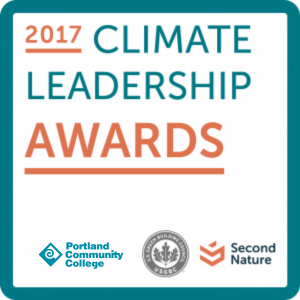 2017 proved to be a big year for PCC. Briar, along with our president Mark Mitsui also got to attend the 23rd annual Conference of the Parties (COP23)to the UN Convention on Climate Change (UNFCCC) in Bonn, Germany and became representatives for higher education in the US for the "We Are Still In" movement.

It was a great and very informative talk that is certainly worth a listen. We are happy to have you along for the journey here at PCC, Sustain Me! as we continue to build a narrative and storyline about how solutions to the many challenges we face in Sustainability and Environmental Justice are being taken on through higher education and beyond.
Oh yeah, one more thing! This episode has a track off of Benjamin Cartel's new album, Flickering Light and it's really good. You should check it out!!!