Homepage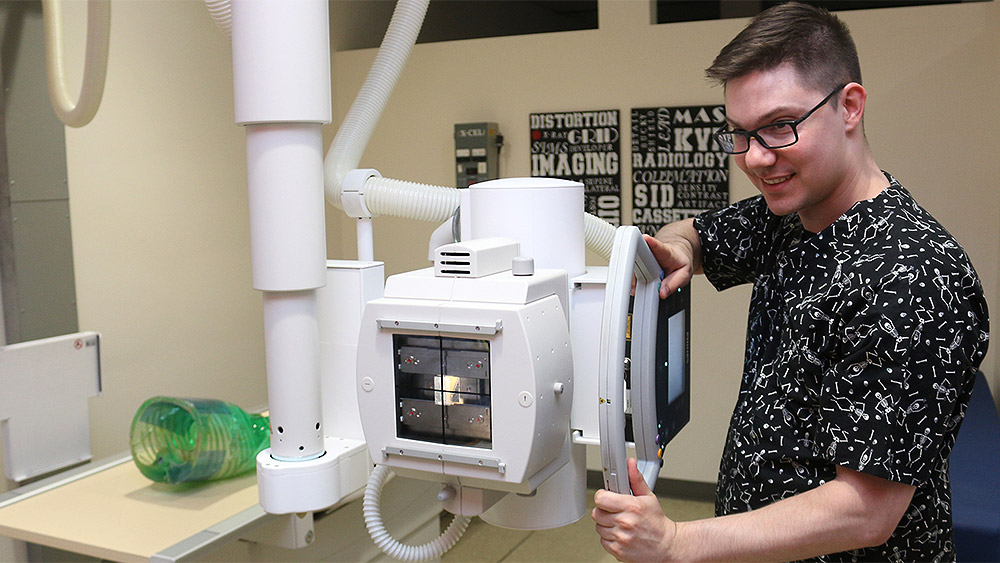 Radiologic Technologists (Radiographers) provide images (x-rays) of tissues, organs, bones, and blood vessels using a variety of equipment. The Oregon Employment Department estimates that nearly 70 radiography positions open in the Portland metropolitan area each year.
Why choose Radiography at PCC?
Salary
The average annual salary is $74,589.
We offer comprehensive, rigorous training in all aspects of radiography, enabling you to obtain the skills you need for an entry-level radiography job.
Radiography program effectiveness
Upon completion of PCC's Radiography program, you will possess the skills and training required to meet national standards, allowing you to gain a competitive edge in the field.
98.6% of our graduates who took the certification exam since 2018 passed the test.
100% of our graduates since 2018 found a radiography job within 12 months.
For more information on our five-year average credentialing exam pass rate, job placement after graduation, and program completion rate, please see the PCC Radiography program effectiveness data document and visit the JRCERT website.
Radiography accreditation
Our program is nationally accredited by the Joint Review Committee on Education in Radiologic Technology (JRCERT), the only accreditation agency recognized by the United States Department of Education in Radiologic Technology. We elect to obtain this accreditation because we believe in the integrity of our curriculum, our values, and the high quality of our graduates. The Radiography Program has a full 8-year accreditation which was awarded in 2019. The next scheduled visit is in 2027. This accreditation is important because it indicates that the program is committed to academic excellence, health care quality and patient and professional safety. JRCERT accreditation demonstrates that the program adheres to the national educational standards that have been accepted by the profession. For more information, please contact:
The Joint Review Committee on Education in Radiologic Technology
20 North Wacker Drive, Suite 2850
Chicago, Illinois 60606-3182 312-704-5300
mail@jrcert.org
Degrees and certificates
PCC also offers programs in MRI Technology and Computed Tomography.
What will you learn?
Class information
Some of the knowledge and skills you will learn include:
Medical ethics
Radiation protection
Technical equipment operation
Positioning techniques
Advanced procedures
What will you do?
Radiography is a "people" profession, working with patients and other healthcare professionals employed in hospitals and clinics.
The radiographer's primary responsibilities include:
Positioning the patient to image anatomy in the correct perspective
Operating highly technical imaging equipment
Selecting proper exposure factor
Limiting the amount of radiation exposure to patient and personnel
Touch, lift, and support patients while in the radiology department
Provide emotional support to the patient and must be empathetic and compassionate
Strong writing, verbal communication, and teamwork skills are also needed
With additional training and education, a radiographer may advance by specializing in related disciplines, such as Computed Tomography, Vascular Interventional Imaging, Mammography, Magnetic Resonance Imaging, and Bone Densitometry. Learn more about employment opportunities.
Not quite ready to apply?
We can help you get the info you need.