Auto Collision Repair Technology, 2 year certificate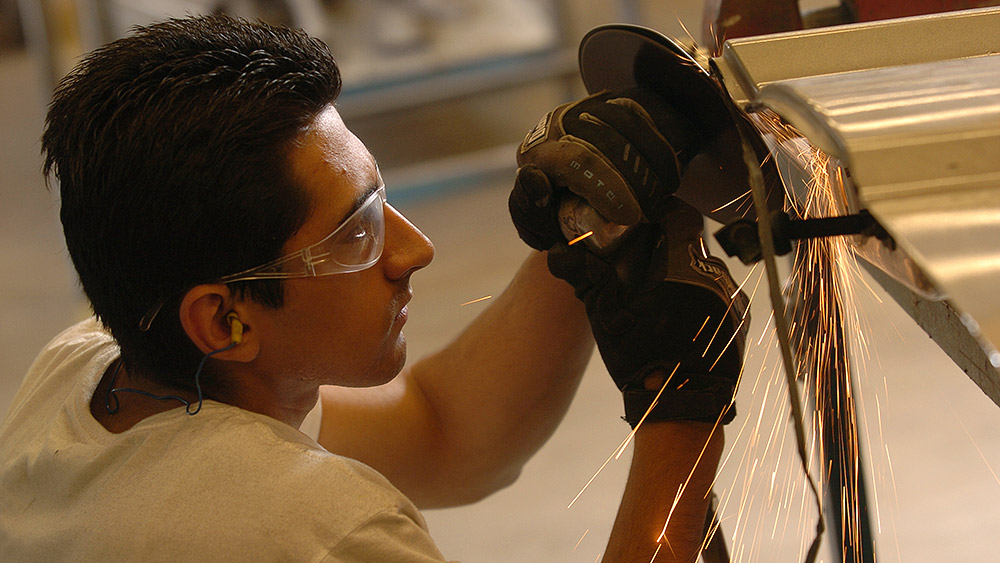 Award information
Degrees and certificates by number of terms to complete

| Award | Length | Financial aid eligible | Currently accepting students? |
| --- | --- | --- | --- |
| Certificate: Auto Collision Repair Technology | 2 years | | |
Learn more about Auto Collision Repair and all 4 awards available »
Courses
Course listing for the 2023-2024 catalog year.
Plan of Study Grid
First Term
Credits

AB 100

Auto Body Basic Skills §
12
Second Term

AB 105

Frame Analysis & Repair §
12
Third Term

AB 106

Panel Repair §
12
Fourth Term

AB 201

Panel Replacement §
12
Fifth Term

AB 205

Technical Skills and Collision Repair §
12
Sixth Term

AB 280A

Cooperative Education: Auto Body Repair
10

AB 280B

Cooperative Education: Auto Body Repair - Seminar
2
 
Total Credits
72
§

Course contains Related Instruction and cannot be substituted with another course; Related Instruction details can be viewed here.
Next steps
Applying to PCC is free and only takes a few minutes.Apply now

Not quite ready to apply?
We can help you get the information you need.