200-Hour Yoga Teacher Training Certification – Ayurvedic Yoga Health Program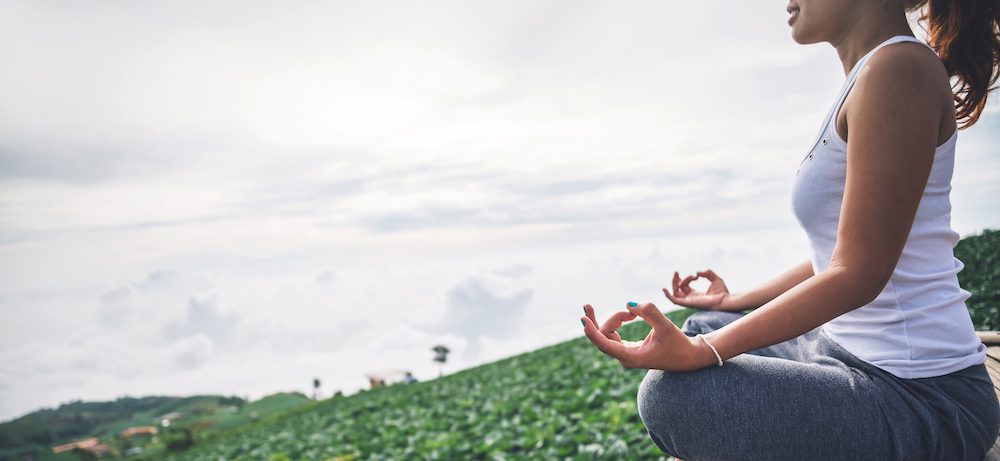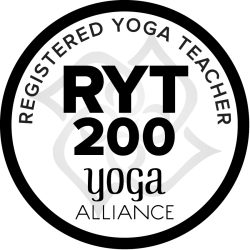 In Sanskrit, Ayur means life and Veda means knowledge. Ayurveda is the science of health and healing – the science of life from ancient India. Yoga is the ancient sister science of Ayurveda. Beyond the physical and mental exercises, Yoga offers a way of living with health and peace of mind as its goals. Some say that Ayurveda is the diagnosis and Yoga is the cure. Learn the foundations of the ancient health system of Ayurveda (Indian medicine). Discover how to balance the mind, body and spirit through both Yoga and Ayurveda. Encourage the body to heal itself.
The 200-Hour Yoga Teacher Training Program
The program covers both theory and practical applications so that you can learn transformative practices for yourself and those you care for, personally and professionally. Experience incredible changes and shifts toward wellness.
The Portland Community College Ayurvedic Yoga Health Program consists of four modules (courses).
Each module covers 50 hours of content over the college term.
Take all four modules in any sequence that matches your schedule or take only those modules that are of most interest to you.
Each module provides 38 PACE credits from the National Ayurvedic Medical Association.
Certification.
Complete all four-50 hour modules to become certified by the Center for Ayurveda and Yoga Study. This Certification enables you to register with Yoga Alliance as a 200-hour Registered Yoga Teacher (RYT-200).
Program graduates are also awarded a Non-Credit Ayurvedic Yoga Health Advisor Training Certificate from the Oregon Department of Education CCWD.
One Year (4 module) Program
Each module teaches you how to tap into the healing potential of its respective season. Continue throughout the year and see how the seasons bring health naturally.
Winter: Ayurveda, Yoga and Tridosha
Discover how to balance the mind, body, and spirit through both Yoga and Ayurveda. Learn assessment skills and recommendations for perfect health. Includes cooking, restorative yoga, aromatherapy, Marma, breathing practices and basic herbs, and Mudras.
Spring: Ayurveda, Yoga, and Panchakarma
Emphasis on health management systems and proper balance with food, spices, nutrition, lifestyle and daily routines. Covers Nasya (nasal oil drops), Neti (nasal cleansing), massage oils, powders, and preparatory process for Panchakarma therapy. Learn the basics of detoxifying in the Spring and discover the year-long health benefits. Learn how to prepare kitchari and basic teas.
Summer: Ayurveda, Yoga, and Self Care
Find health, beauty, wellness, and bliss from the inside out. Learn yoga and breathing recommendation for perfect health. The class covers both theory and practical applications from Mudra, Marma and Bhandha to Asana, Yantra, and Mantra. Discover Ayurvedic foods, spices, recipes and cooking tips for each constitution (Dosha) for perfect balance.
Fall: Ayurveda, Yoga and Philosophy
Learn about Ayurvedic anatomy and systems: the five elements (Panchamahabhutas), three bio-energies (Doshas), anatomy and body tissues (Dhatus), and universal qualities (Gunas). Discover how the sister sciences of Yoga and Ayurveda overlap.
Who should enroll?
Current or aspiring healthcare practitioners, including massage therapists, nurses and nurse practitioners, nutritionists, homeopaths, naturopaths, chiropractors, medical doctors, acupuncturists, physician assistants, medical assistants, cranio-sacral practitioners, fitness professionals, and others. *Practitioners who need PACE credits from the National Ayurvedic Medical Association to maintain their credentials.
The Investment
Time:
Program: 1 year (4 terms), consisting of 4 modules (1 module per 11 week term)
Meets 2 times per week, Tuesdays and Thursdays, 6-8:20pm Pacific Time
A minimum of 6 hours of out-of-class preparation and practice each term
Tuition:
$799 per module/term
Does not include two required books or the practicum that is for optional certification by the Center for Ayurveda and Yoga Study.
Because the program is a non-credit college program (not a for-credit degree or certificate), no scholarships or financial aid are available. Upon registration, a student can make arrangements for payments through the Student Accounts Office.
Books:
Books specific to the 200 hour Ayurvedic Yoga Health Program are: Textbook of Ayurveda: Fundamental Principles of Ayurveda Volume One, by Vasant Lad Yoga: The Practice of Myth & Sacred Geometry, by Rama Jyoti Vernon Please note that the same books will be used throughout the year long program.
The Instructors
MA, CAP, E-RYT-500, Yoga Therapist, has taught yoga for over 25 years and is a certified practitioner of Ayurveda. She researched protocols and herbs for the prevention of cancer recurrence and is a NAMA presenter. She is also a student of Rama Jyoti Vernon and publishes yoga books. Read more about her path to Ayurveda.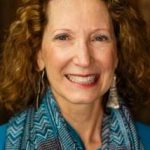 Jeevani Eigen
MA, CST, AHP will present Doshic theory. She trained at the highly regarded school of Dr. Vasant Lad, The Ayurvedic Institute, in Albuquerque, NM. She has been a healing arts practitioner and teacher for 25 years.
Upcoming Integrative Healthcare courses
Loading...