Donors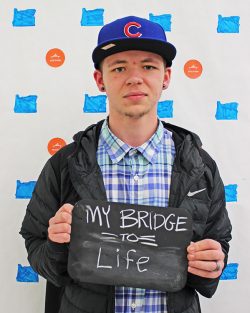 PCC students who have been in the foster system, homeless, or in the juvenile justice system are capable, resilient, and adaptable, but without support, college success can be very difficult. Our students sometimes require additional funds in the form of emergency funds, book scholarships, and tuition assistance. Funding for PDX Bridge students comes from donations made through the PCC Foundation Fostering Success fund.
You can help support PDX Bridge and Fostering Success to best serve our students by making a donation. You can donate by clicking the link below and following these instructions:
Choose "Other" from the "Designation" menu
Type in "Account 377–PCC Fostering Success Program"
Thank you for your support!