Preparing students for high-demand, high-tech manufacturing careers
Photos and Story by James Hill
Portland Community College is making waves in the world of technology education with its innovative approach and strategic partnerships. One of the key areas of focus for PCC is mechatronics, a rapidly evolving interdisciplinary field that encompasses some of the fastest-growing careers globally.
The college's mechatronics lab, located at the Willow Creek Opportunity Center, serves as the focal point for a certificate program focused on hyper-local economic development in the semiconductor field. In partnership with Intel, PCC offers the Quick Start Semiconductor Technician Training Program, a 10-day intensive course designed to equip job-seekers with the necessary skills to secure entry-level technician positions with Intel and other semiconductor manufacturers in the area. 
The success of this program is evident with an impressive 71% placement rate, a staggering 400-person waitlist, and recently celebrated its first all-female cohort.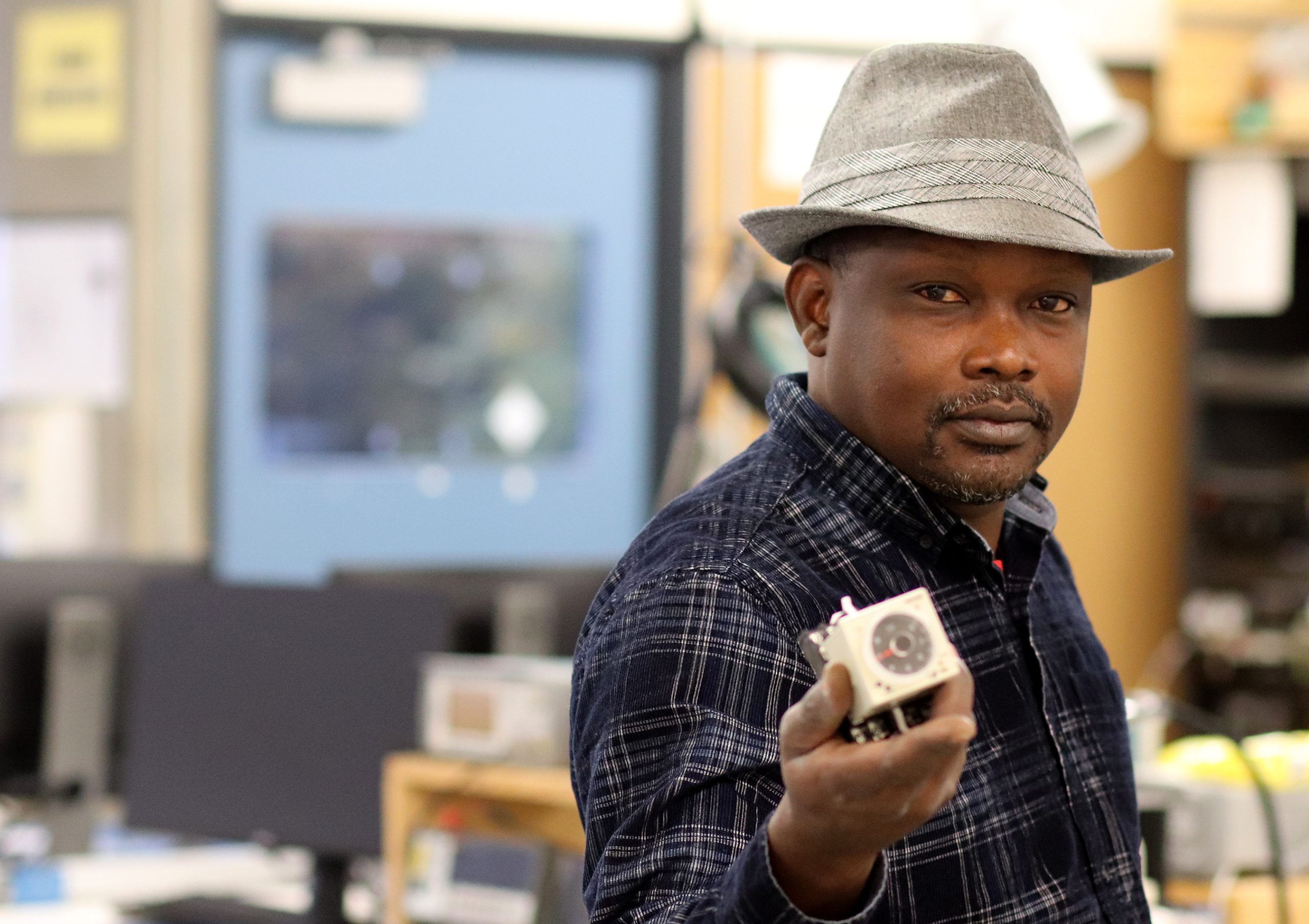 The Strategic Plan: Workforce
The 2020-2025 Strategic Plan prepares the college for the future of higher education. Part of the plan is responding to community and workforce needs by developing a culture of agility. A big part of this effort is ensuring students have the latest technology so they are learning on the most high-tech of equipment, such as the college's advanced manufacturing training and science programs.
"We have a long history of training the workforce for semiconductor and advanced manufacturing careers," said PCC President Dr. Adrien Bennings. "Our academic pathways alone offer multiple avenues to not just degrees but short-term certificates. All of these lead to living wage jobs, which is so critical in positioning our citizens to not only thrive but to have that economic mobility."
PCC's commitment to providing diverse avenues for training and education in the advanced manufacturing fields is reflected in its Electronic Engineering Technology (EET) and Microelectronics Technology (MT) programs. These programs offer students the opportunity to learn the principles of mechatronics and pursue semiconductor careers. Graduates of MT have a nearly 100% hiring rate with reputable companies like Intel, Maxim Integrated, Qorvo, Lam Research, Applied Materials, and Tokyo Electronics.
The college also offers a one-year certificate in mechatronics at the Rock Creek and Willow Creek locations, as well as two mechatronics non-credit training certificates at the Oregon Manufacturing Innovation Center (OMIC) Training Center in Columbia County. These certificates, the electrical technician, and programmable logic controls specialist programs, provide students with hands-on experiences to troubleshoot and solve electrical problems applicable to any manufacturing environment.
At PCC's Sylvania Campus in Southwest Portland, students can enroll in the Machine Manufacturing Technology Program. This program focuses on training students on the latest automated machinery, further solidifying the college's reputation as a leading provider of hands-on training in advanced manufacturing.
What makes PCC's advanced manufacturing  programs stand out is their adaptability and industry relevance. As advanced manufacturing is a rapidly changing field driven by innovation and global demand, PCC ensures its curriculum is always up-to-date. Industry partnerships with companies like Intel, Jireh, Vigor and other key partners play a crucial role in shaping the program's content, aligning it with the latest technological advancements.
Students who graduate from PCC's advanced manufacturing  programs can expect lucrative career opportunities with competitive salaries. With a nearly 100% hiring rate, graduates can embark on careers that earn them more than $60,000 annually in mechatronics-related fields.
"We typically get input from our advisory board or other companies from this specific field or general electronics area that help inform our curriculum and training," said Sanda Williams EET faculty chair. "The feedback that comes from the industry shows that our students make great technicians, and they are highly valued wherever they are hired."
PCC's success in training the workforce for the semiconductor and advanced manufacturing industries has earned it recognition and support from various quarters. Congresswoman Suzanne Bonamici announced earlier this year $910,000 for PCC's semiconductor and advanced manufacturing workforce training and support services. This funding is enabling PCC to further develop regional career and academic pathways, expanding access to training and support services for marginalized and underrepresented populations.
In addition to preparing students for successful careers, PCC's advanced manufacturing  programs also contribute to the growth and strength of the local semiconductor ecosystem. With an increasing demand for skilled professionals in the semiconductor and advanced manufacturing sectors, PCC plays a pivotal role in bridging the workforce gap and fostering economic mobility in the region.
Banawe Moussa, who immigrated from West Africa to North Portland in 2017, graduated with a EET/mechatronics degree in June and is currently working with a company that contracts with Amazon.
"The EET program helped me see myself in the field," explained Moussa. "PCC is the first college I heard about from my friends that offers mechatronics, and they all have been successful at finding jobs. This program was the place for me."