Brandt helps students find their artistic voices in non-credit ceramics classes
Photos and Story by James Hill | 1 comment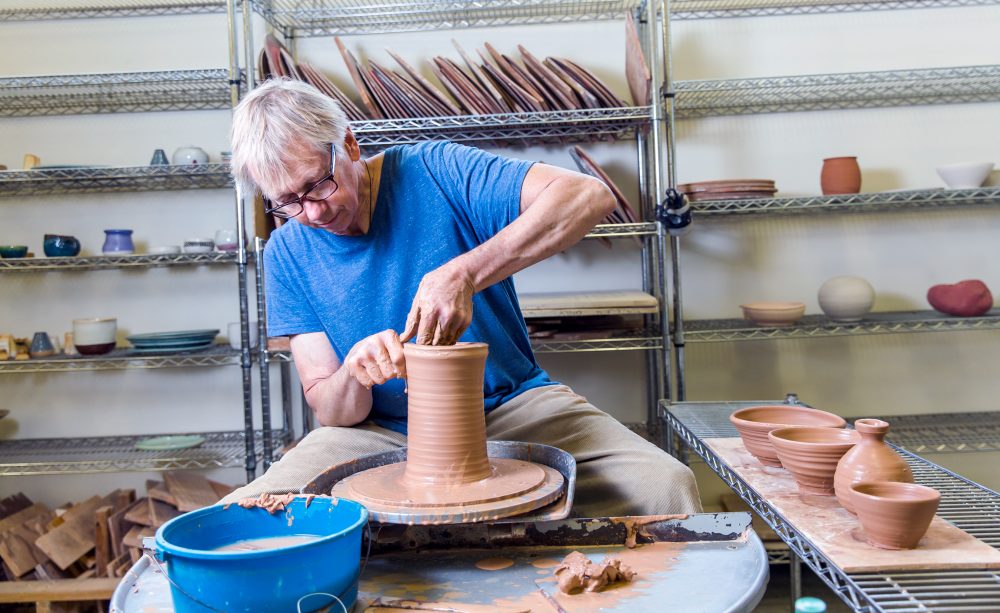 Long-time Portland Community College instructor Richard Brandt has a simple goal – empower the unique voice in every one of his students.
"With this in mind, they will then be in- spired to do the work it takes to acquire and perfect the skills necessary to create art," Brandt said. "Skills without a voice is never art."
Brandt teaches non-credit ceramics classes with PCC's Community Education Program and serves as the studio technician for the college's ceramics studio at the Southeast Campus. Built in 2003 through a voter-approved bond measure, the studio can accommodate hundreds of students every term. His courses help students develop techniques on the wheel, as well as handbuilding and exploring surface color and texture.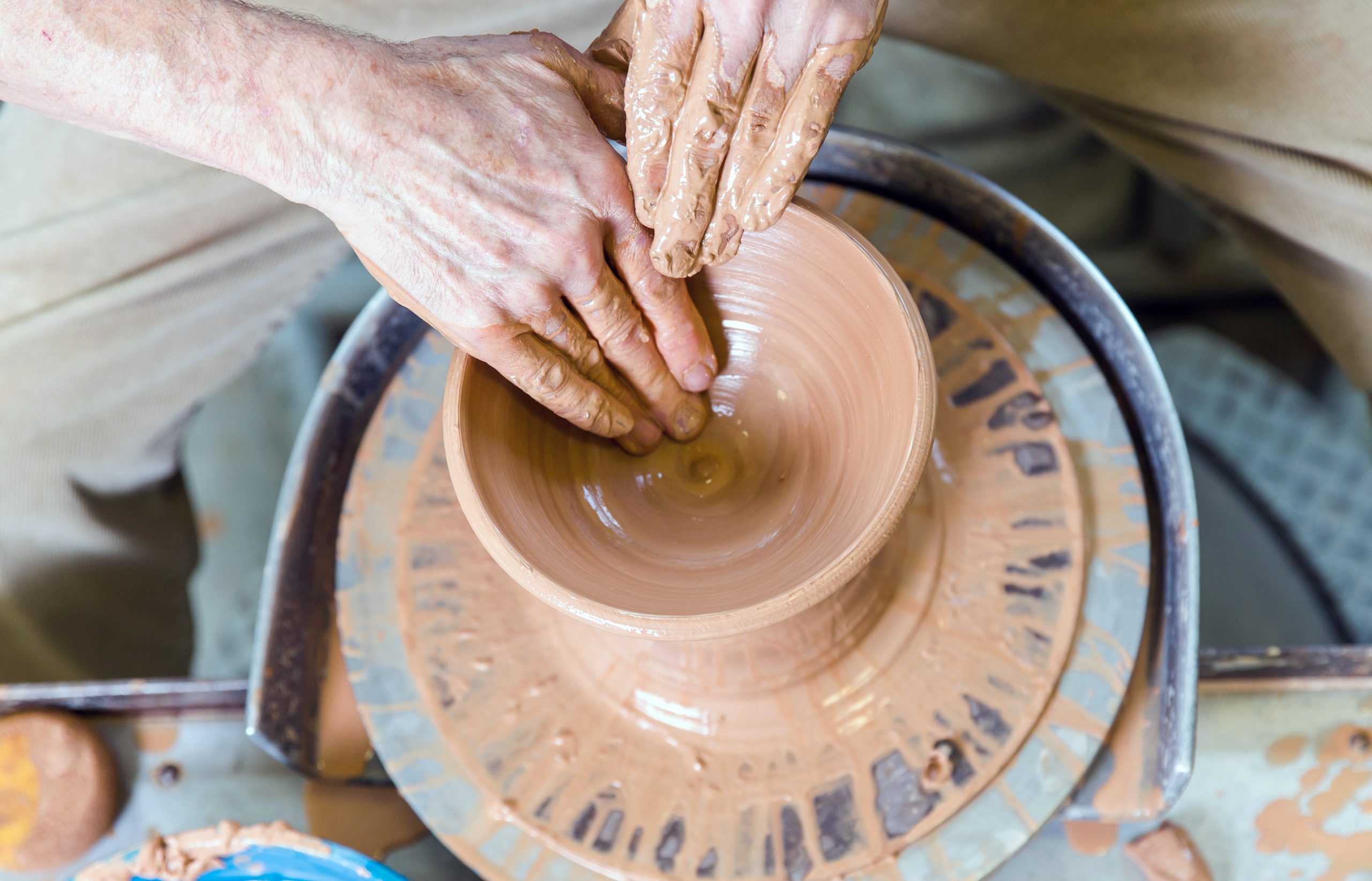 Explore Community Ed
PCC's Community Ed Program offers hundreds of non-credit and Continuing Education virtual classes every term and enrolls more than 20,000 non-credit students each year.
Brandt has taught at PCC for the past 16 years, and he taught ceramics online for the first time during the pandemic.
"What people really wanted was the con- nection and community with each other that these classes can provide and the creative practice that is so stimulating," he said. "I changed my online teaching to reflect this, and it was much more successful."
His classes vary widely and attract students of all levels. No matter the skill level, Brandt teaches in a way that caters to beginners as well as more advanced students. He also offers more specialized classes focused on specific techniques or purposes, like creating teapots or garden sculptures.
"Clay reflects the most primal aspects of our instinct to create," said Brandt, who added that he enjoys the process of creating, as opposed to the object being created. "We make things from the earth itself – the place where we all live."
Brandt is the founding director of Heart Fire Sanctuary, which is dedicated to the healing arts and practices. He also volunteers for a local ecological organization that works to restore and protect the Oregon deserts. But his primary love is helping his students find their inner voice with clay.
"Ceramics is unique in that it's passed down through generous individuals who want to share their gifts and experience," he said. "They understand that it's the nature of clay to give and share – that the more we share, the more we all learn. And that this has been the way of clay and humans for over 100,000 years."