This content was published: March 8, 2021. Phone numbers, email addresses, and other information may have changed.
#PCCMaskUp: Practice the three Ws to get us to the finish line of COVID-19
Photos and Story by James Hill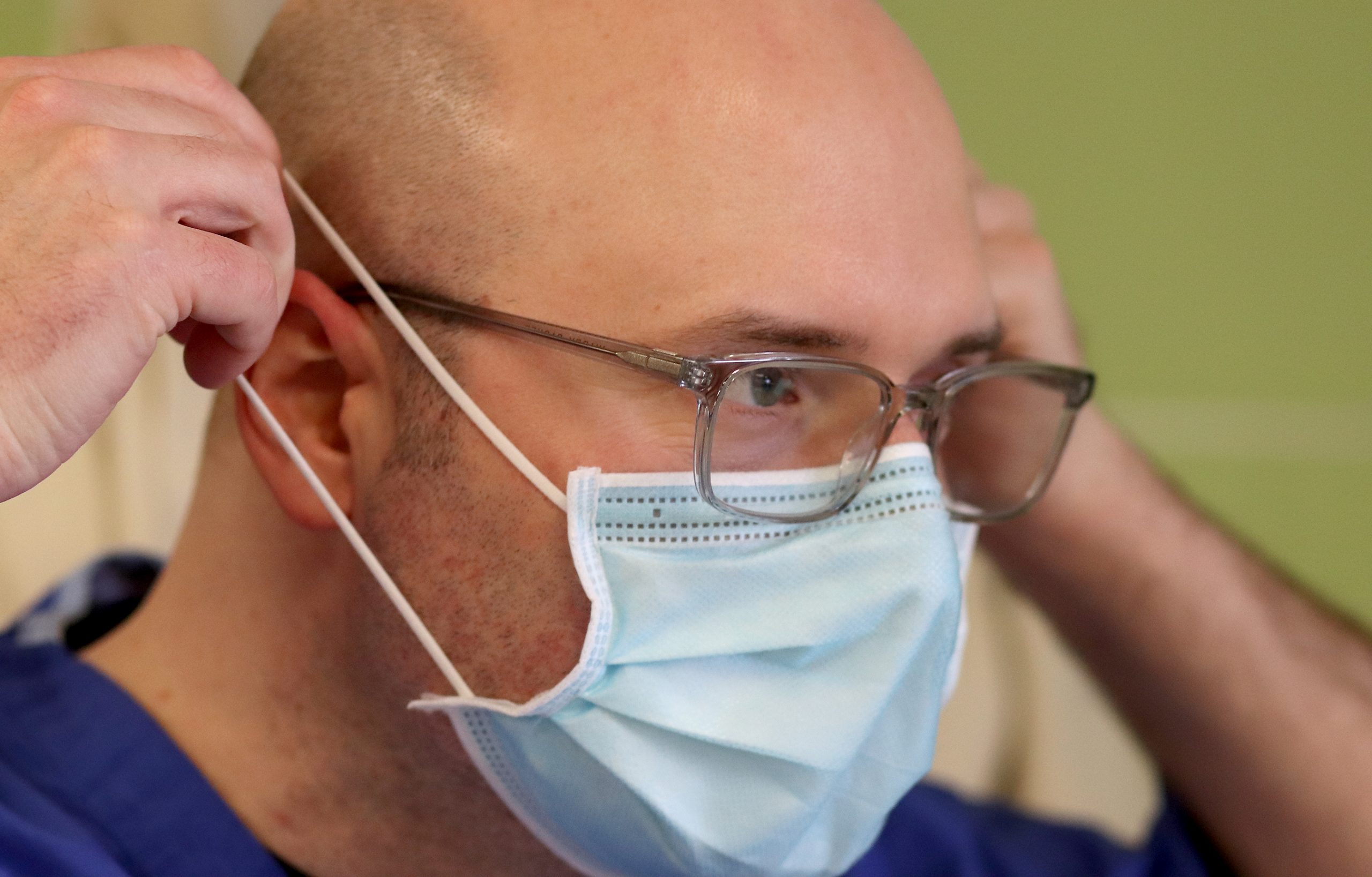 Virtual COVID-19 Q&As
PCC hosts regular Q&A sessions with faculty and staff to answer questions on the college's coronavirus response and safety guidelines, reopening plans, working from home, vaccine eligibility and community care options. View the upcoming schedule or listen to recorded sessions from past months.
Learn More! »

It's been one year since Portland Community College transitioned to remote operations and classes due to the COVID-19 pandemic. As more and more Oregonians are now getting vaccinated, the odds of the state, and PCC, fully reopening are getting better and better, and the end to the pandemic feels like is just right around the corner.
Portland has done a great job staying healthy and practicing all of the safety precautions, but in light of new variances spreading through the country, you can get still COVID-19 and spread it to loved ones and friends. We know young people in their 20s with strong immune systems tend to have great outcomes with the virus. The problem is, they can be infected and not even know it. Then they can spread it to others in their family or community who could experience complications that lead to hospitalization or even death.
There are simple and effective safety practices each of us can do to help in the fight against the virus until everyone gets vaccinated for COVID-19. The best one is wearing a mask, which when worn properly over the nose and mouth, has been proven effective in preventing coronavirus from spreading.
#PCCMaskUp Competition!
Safety and good health starts with you. To celebrate PCC mask-wearers everywhere and get us to the finish line, log on to the college's Twitter, Facebook or Instagram accounts and show us your cool masks, using the hashtag #PCCMaskUp. Get your photos posted by March 19 to win a PCC-branded mask of your very own and other neat prizes!
And, to get us to the finish line, PCC's Nursing students demonstrate the proper ways to practice the "Three W's" to help slow the spread of COVID-19: 
Wear a Mask
#PCCMaskUp when you cannot safely maintain a distance of six feet from others and are indoors. Wear your mask in public settings – indoors and outdoors – when around people who don't live in your household. Be sure to wash your hands before putting on your mask and make sure it covers your nose and mouth. It should be secured under your chin and fit it snugly against the sides of your face. And, be sure the mask is of sufficient quality (should block light when held up to a source) to protect you and others.
For more information on all things masks, visit the CDC website.
Watch Your Distance
#PCCMaskUp and back up. Stay at least six feet away from others who do not live in your household, whether outdoors or indoors. Avoid crowded places and gatherings and stay home as much as possible, especially if you're sick or feel like you may be getting sick. 
Learn more about cold and flu symptoms vs COVID-19.
Wash Your Hands
Wash your hands often with soap and water for at least 20 seconds or use hand sanitizer with at least 60% alcohol, if soap and water are not available. In addition, avoid touching your eyes, nose, and mouth with unwashed hands.
#PantherCare Resources
PCC supports and follows OHA safety guidelines to ensure staff and the community stay safe and prevent the spread of the coronavirus. Since the pandemic started PCC has implemented a health and safety operational plan to ensure the college complies with Oregon Health Authority and Higher Education Coordinating Commission guidelines. 
For any staff or students who must come on campus for business in the meantime, the college has established a set of protocols from location preparations to exposure response to cleaning, which are all designed to keep you safe. In addition, the college has a robust set of protocols for any return-to-learn scenario.
For students needing resources or assistance during the pandemic, visit the PCC's Student Resources page.
As work is done to make vaccines widely available, the fastest way to get our schools, businesses and communities back open is to keep working together. So, #PCCMaskUp!
#PCCMaskUp Gallery