This content was published: September 21, 2020. Phone numbers, email addresses, and other information may have changed.
2020 Election Primer: It's easy for PCC staff, students to register to vote
Photos and Story by James Hill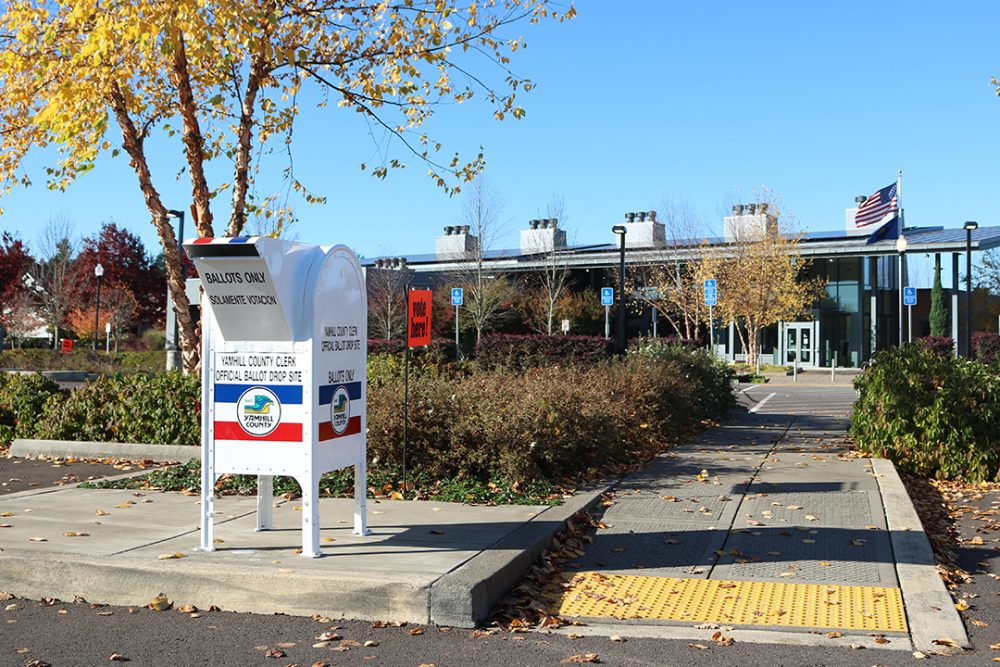 "Nobody will ever deprive the American people of the right to vote except the American people themselves and the only way they could do this is by not voting," stated Franklin D. Roosevelt, the 32nd President of the United States.
When Portland Community College's faculty, staff and students register in large numbers and cast their votes by mail in an election, it demonstrates to elected officials at the local, state and federal levels that education must be prioritized. Many, though, are either not registered to vote or have not updated their current information.
Register to Vote
Registering to vote in Oregon is quick and easy. Oregonians can register online using My Vote; By mail using a voter registration form​ or en Español; and in person at the county elections office. ​​The deadline to register is Tuesday, Oct. 13.
To register to vote in Oregon, you must be a U.S. citizen, an Oregon resident and at least 16 years old. Online registration requires a current Oregon drivers license or state ID card.
This year, election day is Tuesday, Nov. 3 and deadline to register is Tuesday, Oct. 13. With the most convenient voting system in the country, Oregon's vote by mail system consistently ranks as a national leader in voter turnout. Registered voters receive a ballot two-to-three weeks before an election, giving time to research issues or candidates.
Voters also receive an official ballot to complete and insert into the security envelope which is placed in the ballot return envelope and signed by the voter. The ballot return envelope can be stamped and mailed or dropped off at any official drop box​​ across the state. Ballots must be received by 8 p.m. on Nov. 3.​​​​​​​​
If you are already registered to vote, use My Vote to check if you are registered, find and update information, check on the status of your ballot or find contact information for your county elections office.
The PCC Library has election resources, which include the Vote 2020 Guide that has information on registering and voting in Oregon, including "special circumstances" voting, translated pages, and details about voting by mail; as well as resources on fact-checking and identifying misinformation. Also, check out the Voting Rights and the Election Process Virtual Library Display about the history of voting and voting rights in America.
New this year is that PCC students can use TurboVote to register. The service keeps registrants updated on election timelines and deadlines, as well as educates on the election process.
For additional information, visit the Oregon Secretary of State's website.