This content was published: February 10, 2020. Phone numbers, email addresses, and other information may have changed.
Comcast to sponsor PCC Foundation's annual fundraising gala
Photos and Story by James Hill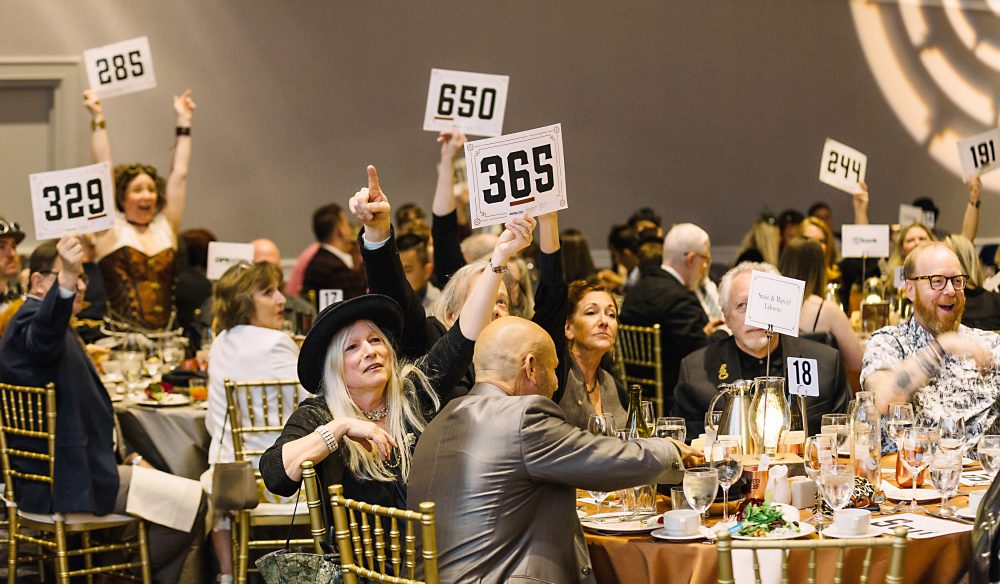 The Portland Community College Foundation has announced that Comcast is the 2020 presenting sponsor for its "An Evening for Opportunity" Gala.
It is the premier fundraising event for PCC, which is Oregon's largest institution of higher education. This year's gala will be held at the Portland Hilton Downtown on Saturday, April 25 and featuring "superheroes" who transform lives through education. The event will also celebrate the successful culmination of "The Campaign for Opportunity," the Foundation's first-ever comprehensive campaign with a goal of $30 million.
Scholarship Application Deadline
For students and prospective students at PCC, the Foundation's applications window for scholarships is open. Deadline to apply is March 1. Awardees can begin using their scholarship funds starting with the summer 2020 term.
Since its inception in 2012, the gala has raised more than $3.4 million in scholarship money for PCC students. Scholarships have helped them achieve their dreams of degree completion, gaining the skills needed to enter the region's workforce.
"Comcast is an enthusiastic supporter of Portland Community College," said Marion Haynes, Comcast's vice president of external affairs. "PCC is an integral part of the fabric of our community, giving people from all walks of life a path to successful futures. We are proud to partner with PCC in its efforts to expand economic opportunities for its students."
In 2019, the PCC Foundation has granted $2 million in scholarships to 1,500 students and plans to create a new Comcast scholarship for the 2020-21 academic year through its $50,000 support of the 2020 gala.
"We are grateful to Comcast for its gift to support PCC students," said Ann Prater, PCC Foundation's executive director. "This gift and others will help the Foundation reach our campaign goal of doubling the amount of scholarship dollars we award annually."
The PCC Foundation gala continues to take sponsorships. For more information about how to become a sponsor, call (971) 722-4573, or visit pcc.edu/gala.