This content was published: January 27, 2020. Phone numbers, email addresses, and other information may have changed.
Powwow proves entertaining and vital for building Native scholarships at PCC
Photos and Story by Sarah Rose Evans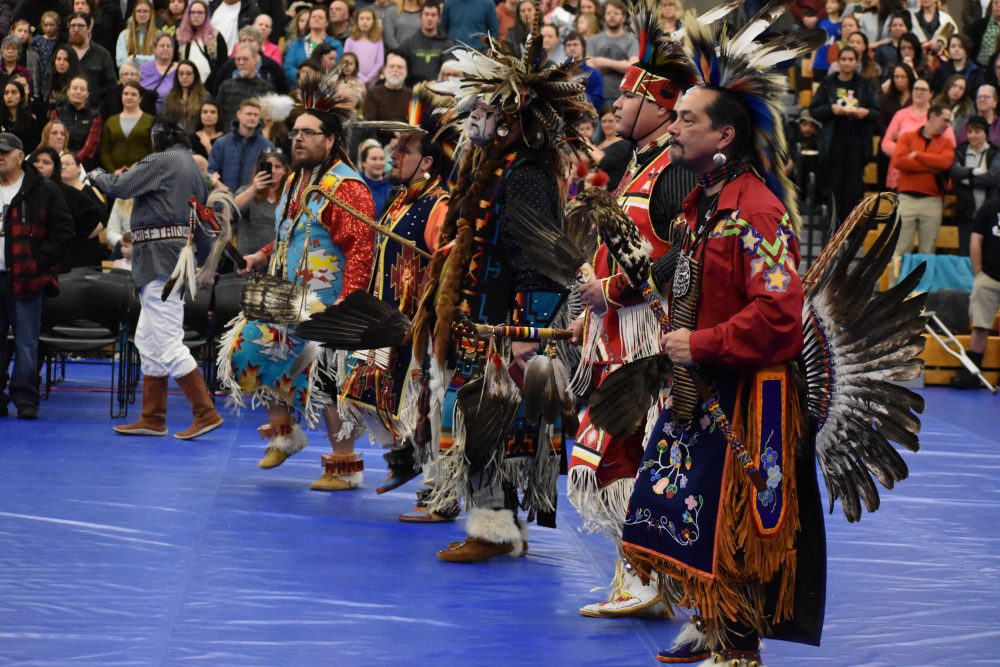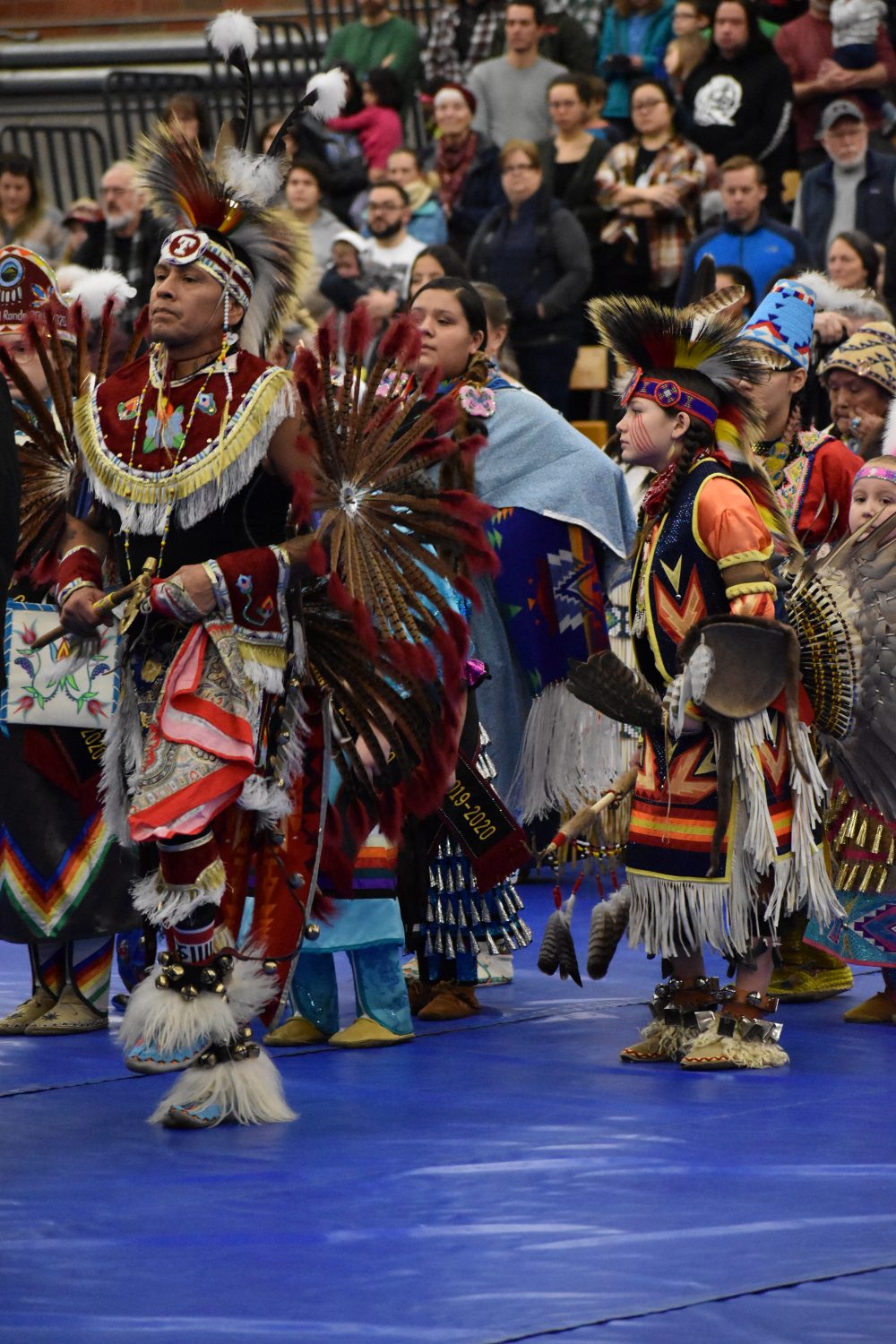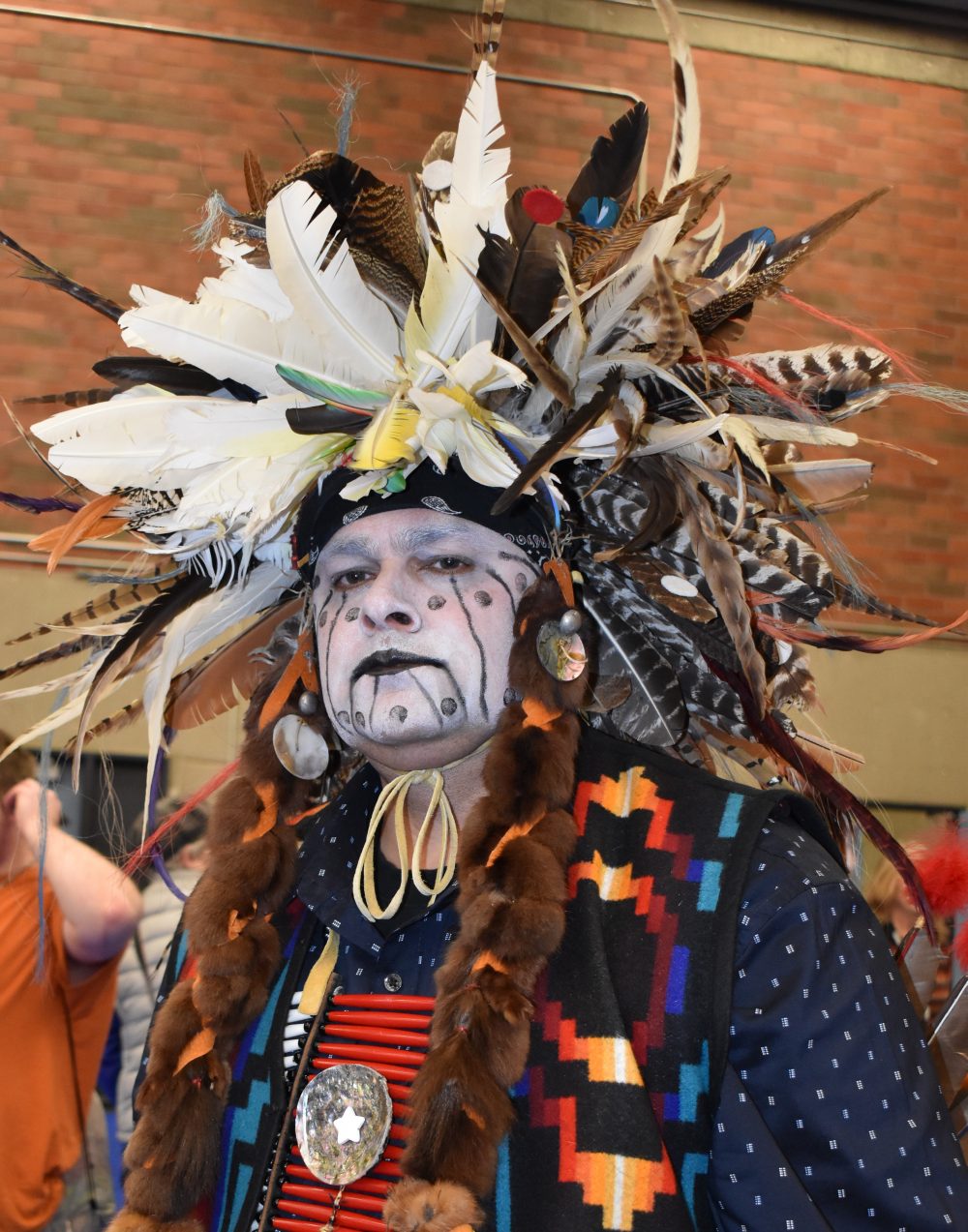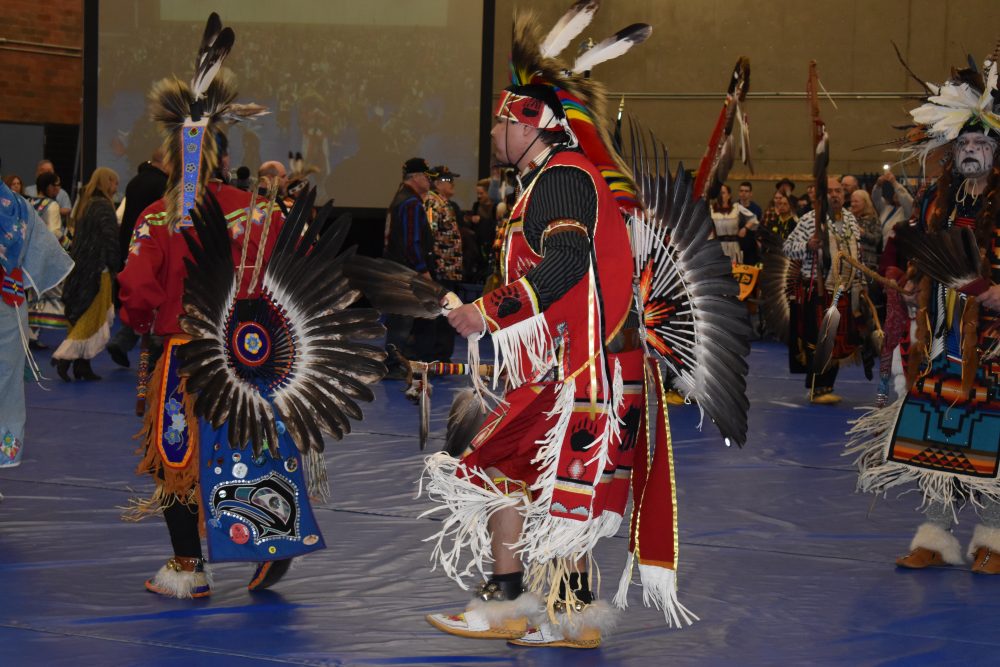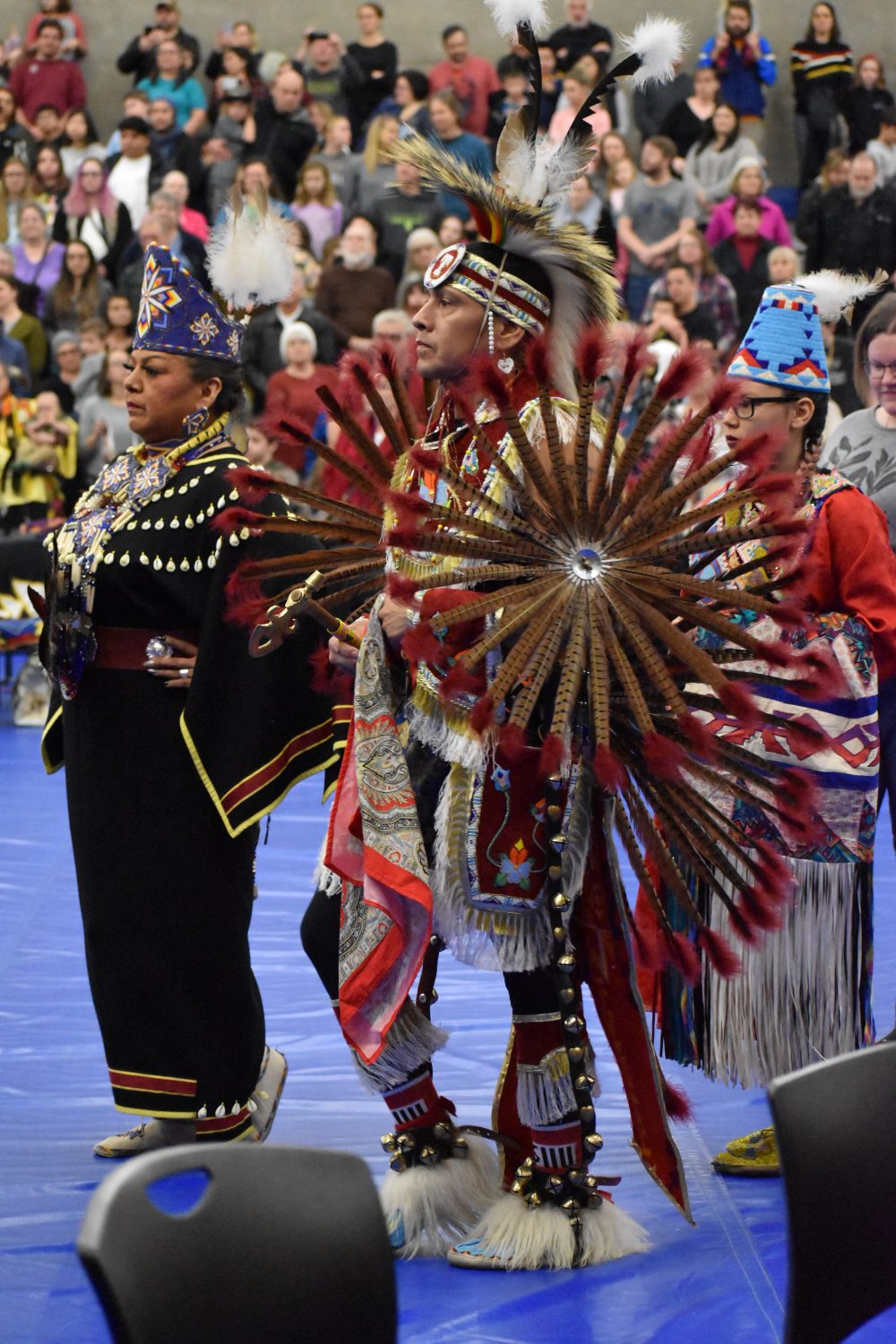 The dancing was contagious for the large crowds visiting at Portland Community College's 21st Traditional Winter Powwow ("Wacipi") on Jan. 18. The annual event featured Native American dancing, drumming, food, vendors and a multitude of festivities.
The Winter Powwow, which attracts more than 1,000 visitors each year, was held at the Sylvania Campus. It featured grand entries are at 1 and 7 p.m. as well as a community dinner at 5:30 p.m.
Marie Thomas, a participant, was there with her whole family. She had been to many powwows, but this year was her first at PCC.
"Powwows are where family and friends come together," Thomas said. "I absolutely love the dancers."
PCC President Mark Mitsui was also there, welcoming participants to the college.
"This powwow honors Native American youth and student success, which sets it apart," he said. "We recognize the challenges that many Native youth face in going to college and are committed to their success."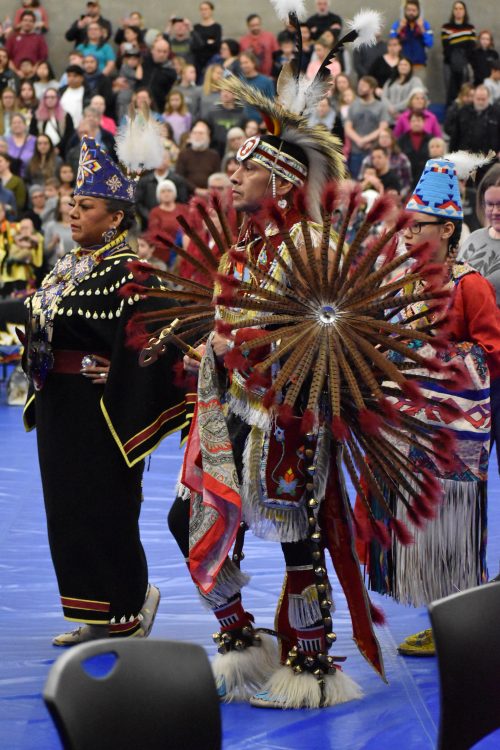 He also shared that his favorite part of the powwow is the grand entry (and the fry bread.)
Mak Porotesano is the Multicultural Center Coordinator at the Sylvania Campus, which co-hosts the event with the Native American community.
"This event has really grown and evolved through the years," Porotesano said. "It feels bigger than ever this year. We've become very strategic about making this event accessible to the community and getting people involved. The powwow is also the biggest event to fundraise for the Native American scholarship through the PCC Foundation."
The PCC Foundation encourages Native American students to apply for scholarships now. Applications for the 2020-21 academic year will be accepted until March 1. Last year, the Foundation awarded $2 million in scholarships to 1,500 PCC students.
Many members of the Native American community sell their wares at the powwow, ranging from jewelry to art to hand-made herbal aromatherapy products.
"I believe it's important to support Native American and indigenous businesses, because then buyers are supporting items made by Native/Indigenous people rather than those that are simply inspired by them," said Rachel Black Elk (Lakota and Lumbee), who is the Multicultural Center program specialist at the Southeast Campus. Her mother, Cynthia King, sold products from her business The Herb Shed: Native Forest Remedies, which sells sprays, salves, oil blends, and lip balms.
Porotesano added, "We don't want to serve this community through a single event. We want to serve students and the community on an on-going basis. We're working on creating and hiring three student positions at the Multicultural Center for outreach to indigenous communities, whose work will include co-coordinating the annual powwow and initiating programs."
Monica Noé, who is the office assistant for the Sylvania Multicultural Center and lead coordinator for the event, said, "It's always a process, but when it comes together it's a one of a kind event."