This content was published: December 3, 2019. Phone numbers, email addresses, and other information may have changed.
Fred Meyer announces $300,000 grant to fight hunger at PCC
Photos and Story by James Hill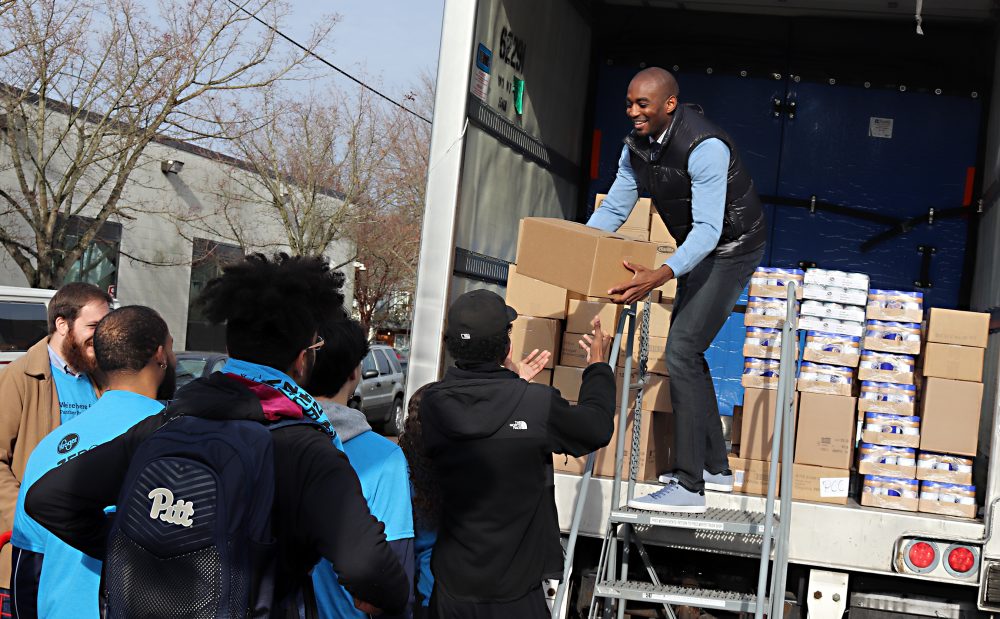 You could say the "tip off" was a success thanks to an Oregon State great.
The Portland Community College Foundation and Fred Meyer joined Portland Trail Blazers media personality and former OSU point guard Lamar Hurd to start a full-court press on battling food insecurity at PCC. On Tuesday, Dec. 3, the Foundation announced Fred Meyer's one-year $300,000 grant as part of the grocery chain's Zero Hunger/Zero Waste Initiative. The grant is the largest single philanthropic investment to support direct anti-hunger initiatives at PCC.
The grant was a perfect start to the PCC Foundation's Giving Tuesday, which marks a global movement dedicated to giving, collaborating and celebrating generosity. Fred Meyer and the Zero Hunger/Zero Waste Foundation matched all gifts to the PCC Foundation 2-to-1 during the day.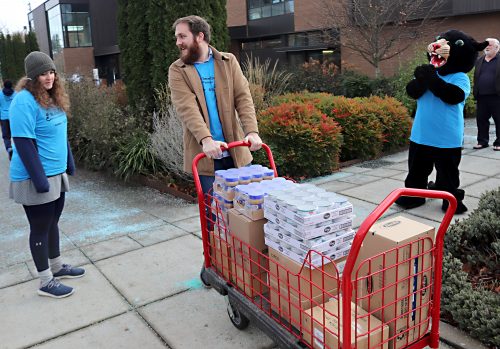 The money will be put toward improving access to food, expanding pantry infrastructure with refrigerators and freezers, and supporting the hiring of PCC students to expand the pantry's hours of operation. A national study released this summer from the Hope Project found 48 percent of community college students experienced food insecurity. Similarly, a 2017 PCC study found that 63 percent of student respondents had experienced some level of food insecurity in the past six months.
"As the cost of living continues to grow in Portland, we see more of our students dealing with food and housing insecurity," said PCC President Mark Mitsui. "Our students are faced with impossible situations: Do they put food on their table for themselves and their families or do they pay for books? We see our students coming to class hungry. They've skipped multiple meals. Focusing is nearly an impossible feat. Hunger is not a rite of passage for college students. Food insecurity undermines academic success."