This content was published: September 28, 2018. Phone numbers, email addresses, and other information may have changed.
JP Morgan Chase commits an additional $100,000 to PCC's Career Pathways project
Photos and Story by James Hill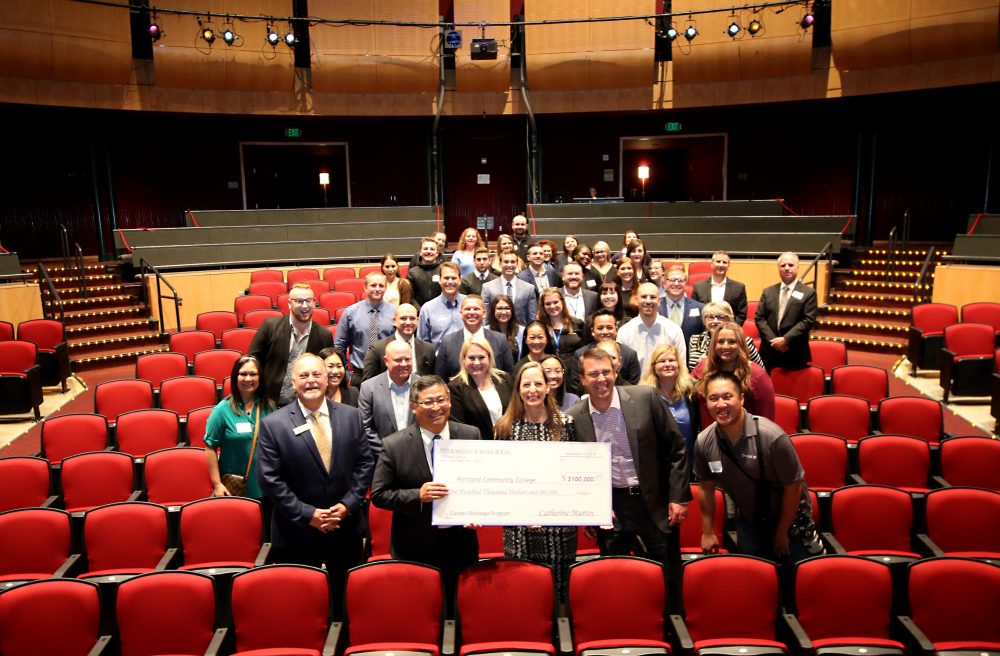 JPMorgan Chase has renewed its commitment to Portland Community College's Career Pathways Expansion & Outreach Project.
At the bank's Employee Appreciation Night held at the Sylvania Campus on Sept. 27, the bank presented PCC President Mark Mitsui with a $100,000 check to continue its support of the project, which is funded through the PCC Foundation. In May 2016, Chase made an initial investment totaling $100,000.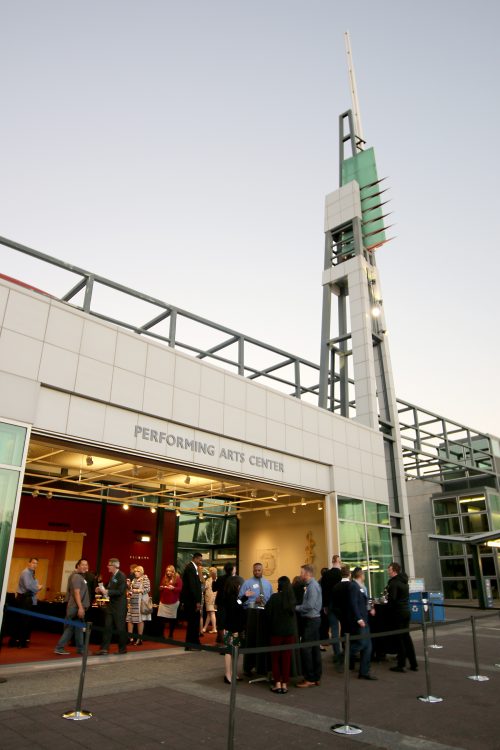 The Career Pathways Expansion & Outreach Project leverages the program's existing resources and partnerships to expand student outreach and recruitment providing more students with mentoring, coaching and leadership development. The project's goal is to increase the number of low income and youth of color completing Career Pathway credentials by 20 percent. It also enhances the program's workforce pipelines and connections with regional manufacturing, healthcare, and IT/software sectors with increased marketing and promotions, including two major job fairs per year.
Additionally, the project is enhancing Career Pathways' partnerships with Portland Public Schools to provide target student populations with program access, with the goal of increasing enrollment by 25 percent.