This content was published: November 9, 2017. Phone numbers, email addresses, and other information may have changed.
PCC students veterans host four-star general, Army band for remembrance event
Photos and Story by James Hill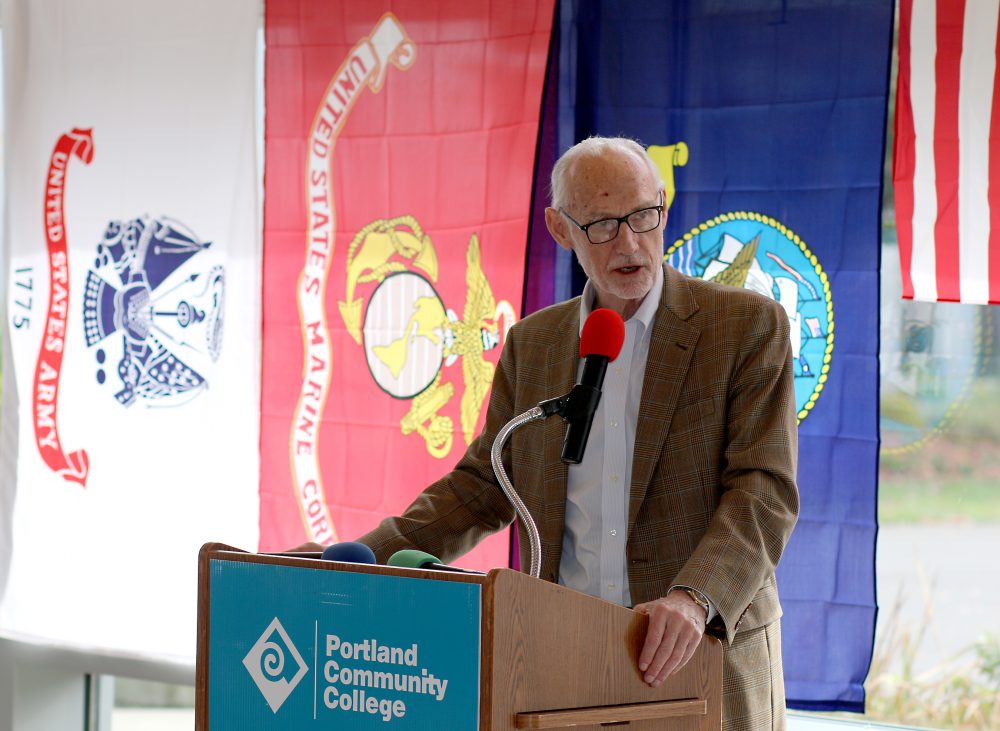 On Tuesday, Nov. 7, Southeast Campus Student Veterans Association welcomed Gen. Merrill "Tony" McPeak and the 234th Army Band & Color Guard to the Great Hall in Mt. Tabor Hall for a salute to military veterans. More than 70 people listened to the retired four-star general and Air Force Chief of Staff, who was a Co-Chairman and military advisor during Barack Obama's 2008 Presidential Campaign. He was also interviewed in and was a consultant on the 10-part Ken Burns film on PBS 'The Vietnam War.'
Kudos to the students for organizing a great salute to veterans!