This content was published: May 2, 2017. Phone numbers, email addresses, and other information may have changed.
PCC to entertain visits by two international Fulbright scholars
Photos and Story by James Hill
Portland Community College is welcoming two visiting Fulbright scholars from Thailand and China this May.
Wanna Prayukvong of Thailand is presenting "A Buddhist Economics Approach to Gender Issues: A Medium Business from Thailand," at 11 a.m., Wednesday, May 10, in the Little Theatre, Sylvania Campus. Meanwhile, Jian Liu of China is presenting, "The Impacts of Urban-Rural Dual System on Spatial Development: Can Rural China be Regenerated Through Planning?" at 6 p.m., Wednesday, May 17, in the Event Center, Building 9, Rock Creek Campus. The lectures are open to the college community.
These presentations are through the Fulbright Scholar Program's Outreach Lecturing Fund, which enables visiting scholars to share their research interests, speak about their home country, and exchange ideas with students, faculty, and community organizations. The two visits are made possible by the PCC's Internationalization Steering Committee.
"This is an excellent opportunity for the PCC community to learn about global research, new ideas and to connect with divergent perspectives," said Usha Ramanujam, Business Administration instructor and chair of the committee. "It is particularly exciting that the two scholars will share their knowledge and expertise enabling global thinking at all PCC campuses and with various disciplines including Career and Technical Education disciplines."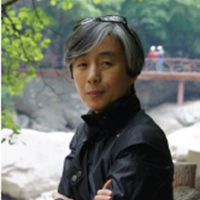 Prayukvong is an associate professor at a rural branch campus of Mahidol University in Nakon Sawan, Thailand. She is on leave from Mahidol University in order to be a Fulbright visiting scholar at Babson College, which is located near Wellesley, Mass. At Babson, she is working with her host Professor James E. Hoopes on a project about Buddhist economics. Their collaboration is a study of a small textile production firm owned by a devout Buddhist family committed to practicing interconnectivity in their daily lives and in their business.
Jian Liu, a visiting scholar at Harvard University's Graduate School of Design, has a bachelor's degree in Architecture, and a master's degree and doctorate in Urban Planning and Design from Tsinghua University. She is a registered city planner in China, an
associate professor of Urban Planning and Design at Tsinghua's University School of Architecture, and is the managing chief editor of the China City Planning Review. Her research focuses on urban and rural planning, urban regeneration, planning institution, and international comparison. She has published several books, and her papers are frequently seen in top Chinese journals of urban planning.
If people miss the main presentations, the scholars will give abbreviated lectures at additional times:
Wanna Prayukvong
"A Buddhist Economics Approach to an Interconnected Self" – 6:30 p.m., Tuesday, May 9, Room 303 Cascade Hall, Cascade Campus.
"A Buddhist Economics Approach to International Studies: A Medium Business from Thailand" – 9 a.m., Wednesday, May 10, Room 205 Cascade Hall, Cascade Campus.
Jian Liu
"Motivational Speech and Summary of Beijing: An Integrity of Historic City and Modern Metropolis" – Noon and 1:30 p.m., Wednesday, May 17, Community Hall, Southeast Campus.