This content was published: January 3, 2017. Phone numbers, email addresses, and other information may have changed.
PCC hosts 18th Annual 'Wacipi' Traditional Powwow at its Sylvania Campus
Photos and Story by James Hill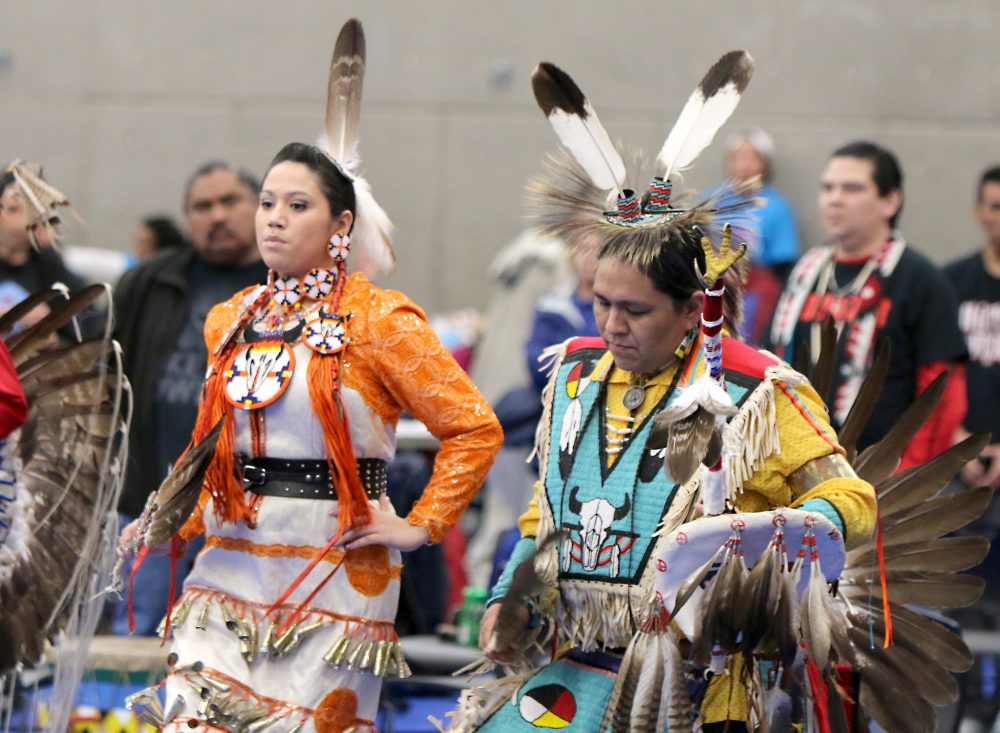 Portland Community College's Sylvania Campus will once again celebrate Native American culture and tradition.
The 18th annual "Wacipi" ("They Dance") Traditional Powwow will take place from noon to 9 p.m., Saturday, Jan. 21, in the gymnasium, Health Technology Building, Sylvania (12000 SW 49th Ave.).
With grand entries planned for 1 and 7 p.m., the powwow features drum groups and dancers from across the region, attracting more than 1,000 attendees each year. Money raised from the event benefits PCC's Native American Scholarship Fund and vendor space provided by the college helps local Native American businesses. There will be a free community dinner at 5:30 p.m., as well as raffle prizes, activities for children and a college fair.
Honored guests include master of ceremonies Bob Tom (Confederated Tribes of Siletz and Grand Ronde), whip man Ed Goodell (Confederated Tribes of Siletz), co-host drums Bad Soul and Shute Number 8, and head dancers Dietz and Rose Peters.
The Winter Powwow is sponsored by Sylvania Campus President Lisa Avery, the PCC Powwow Planning Committee, Sylvania Campus Multicultural and Women's Resource centers, and the Native American Rehabilitation Association.
For more information, visit www.pcc.edu/powwow, or call (971) 722-4116.