This content was published: August 1, 2016. Phone numbers, email addresses, and other information may have changed.
Community Education darkroom photography class develops student's passion for pictures
Story by James Hill. Photos by Erin Berzel.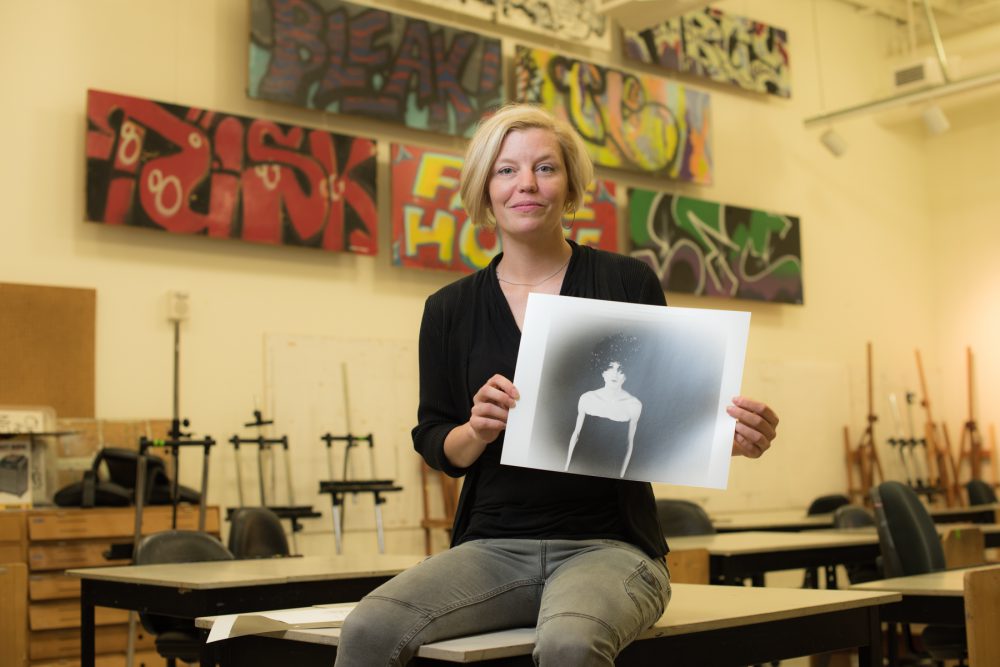 Jady Bates sure has an eye for photography.
Her first-ever solo art show is set for the Soho Photo Gallery in Manhattan, New York this September. "Transgender Beautiful" consists of hand-printed photographs that explore the transgender life experience through the eyes of Bates' Holga film camera.
"I want to promote the positive message of acceptance and love for others in this work," Bates said. "There is not enough space it seems, in this world, to honor positivity, inclusivity, collaboration and the expansive feelings of love and acceptance. There is great power in all of these and is what this series hopes to inspire."
Her interest and skill would suggest a lifelong passion in photography. However, the 42-year-old picked up a camera only two years ago to develop her skills despite having just recovered from major eye surgery that saved her vision. She discovered Community Education Program classes at the Southeast Campus' state-of-the-art darkroom. Guided by instructor Mike Riches, and coupled with lots of reading, Bates developed her darkroom game.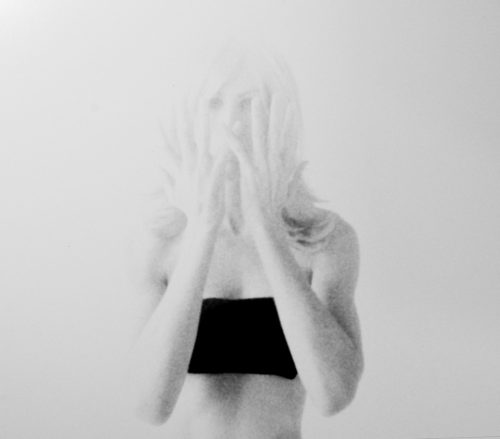 "In two words: 'mentor legend,'" she said. "Mike Riches knows everything about photography. He is passionate and has this wonderful approach in inviting everyone to learn and feel welcome in the world of photography."
Riches coordinates the classes held in the darkroom for Community Ed and counts Bates as one of his super stars.
"Jady is one of my best students," Riches said. "I am lucky to have her in my classes. She worked very hard to get accepted into Soho Photo in New York, which is one of the top galleries in the country."
With the emergence of digital photography and complementing computer programs, it seems anyone can be a photographer these days. However, the PCC darkroom, city's only and best, hosts photography classes focused on "vintage" film techniques.
"The darkroom facility at the Southeast Campus is a wonderful facility," Bates said. "I don't say that lightly. The Portland area is lucky to have one of the best darkrooms on the West Coast. I wish that more students would learn the art of film photography."
The Oregon native earned a bachelor's degree in Communications and master's in Conflict Resolution at Portland State University. After graduation, Bates started a promotions business where she discovered how important having good photography was to her social media efforts.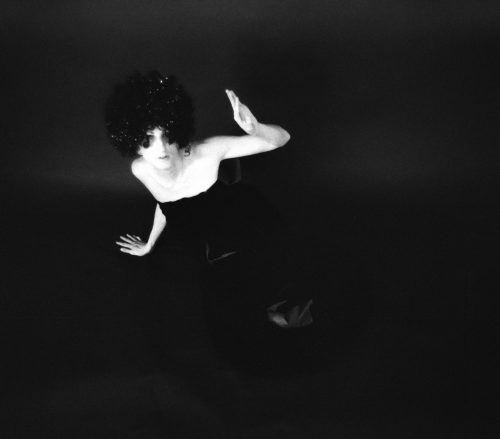 "I think in some ways, my experience of also going blind three years ago manifested this pursuit of photography for me," Bates said. "It is a very literal and tactile way of expressing my 'vision.' Surgeries saved my sight, and I suddenly got transfixed by photography and jumped right in."
As she attended classes and worked in the new darkroom facility, Bates found out how much film is still regarded as an art form. She said there's a community of local artists who regularly attend the courses with her.
"I happily fell into the group," she smiled. "Photography is truly my lifestyle. I don't think I could live without taking photos."