Pointed Circle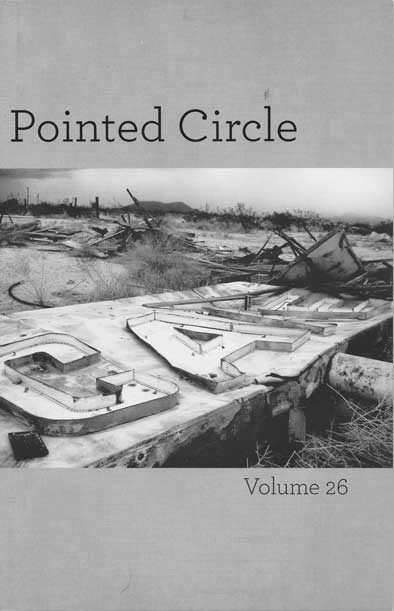 Pointed Circle, Cascade's magazine of student writing and artwork, is published annually as a class project by the students of Writing 246, Advanced Creative Writing: Editing and Publishing.
The editors of Pointed Circle aspire to produce an innovative, diverse, and prestigious anthology of work for an international readership. Writers and artists of all genres and talents are encouraged to share their efforts. Pointed Circle seeks a variety of literary fiction and nonfiction, poetry, art, and works that cannot be pigeonholed under traditional headings.
Get involved! If you are interested in publishing, writing, or creative work, we want to hear from you.
Get a copy
Pointed Circle is published annually in June and is available at the Cascade Bookstore.
See more Pointed Circle in our back issues.